Miguel Piñas Rodriguez isn't just a man of action — he's also a man for whom careful planning and attention to detail are paramount. That's because, as a 'solopreneur' and founder of new Estonian company Woloweb OÜ, Miguel is always working out the best and most efficient way to serve his multinational online customers.
They have varying needs and demands, but all of them get five-star service, thanks to Miguel being able to devote all of his working time to them, rather than laborious administrative tasks.
That's what a partnership with LeapIN brings — peace of mind, and a chance to join in the Estonian business revolution.
Read on to find out more about Miguel's approach to his work-life balance, and why starting a company in Estonia was the solution to all his problems as a digital nomad.
What does your company do?

My business helps companies develop a strong online presence. From branding and web design to marketing campaigns and social media management, we make sure their business gets the right exposure and reaches their target audience.
What is your recent work history, and what do you like about working without borders?
After being an employee for some time in Spain, I took the leap to becoming a freelancer and entrepreneur. I founded a company there, but soon enough I found myself overwhelmed by the high tax burden and obscure legislation.
Even with the help of an accountant, I was spending a lot of time trying to follow up on my tax compliance and fiscal burdens. In my career, it's important to be continuously learning and recycling your skills. After a while, I found that the time I was wasting with administrative tasks wasn't allowing me to address that necessity properly.
My partner, also an owner of a company, was going through the same problems. We decided to look for a solution and eventually our research led us to Estonia and the e-Residency program. Thankfully, a friend of ours gave us some advice on how to open a company remotely in Estonia.
What are the challenging aspects of your work, and how do you overcome them?
One of the most challenging aspects of my work is keeping in regular contact with my customers and making sure their businesses grow. That includes knowing their businesses very well, being able to work with them as part of the team, and understanding the way they communicate online. Obviously, that also implies a strong time management discipline, to be able to meet their deadlines.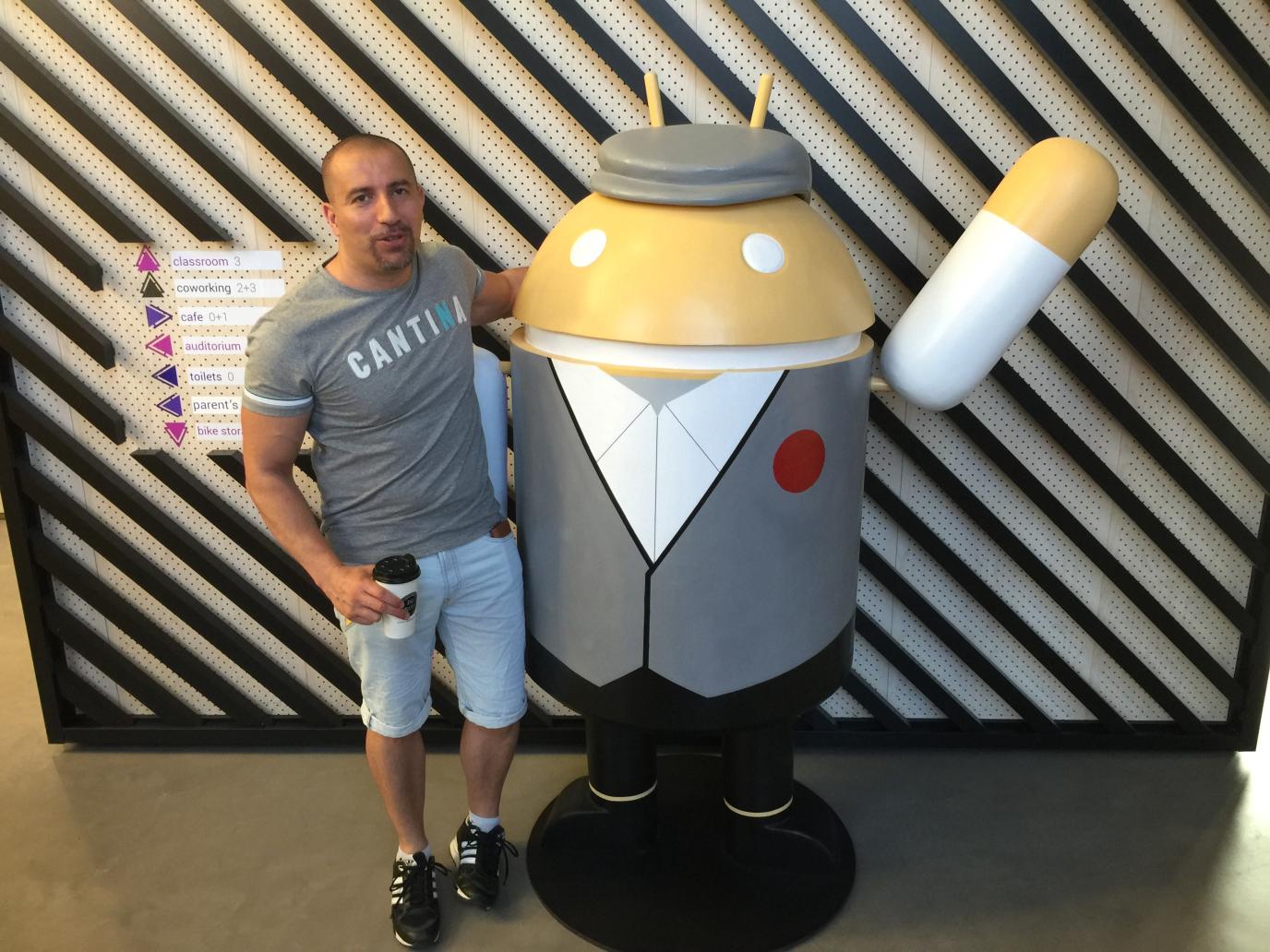 What made you aware of the possibilities behind Estonian e-Residency, and what made you decide to take it up?
Prior to settling down with Estonia, we travelled to Riga, Latvia. We were members of TechHub and, when we left Madrid, they offered us a free one-month stay at any other TechHub around the world. To cut a long story short, we travelled there, and discovered the Latvian microcompany system. That looked really promising for us at first but we finally decided to form an Estonian company because we'd become digital nomads and it suited our needs better. Ultimately, when you travel the world, your business needs to travel with you. You can no longer be tied to a concrete place, and neither can your company.
Tell us about some of the challenges you face in doing business internationally.
One of my main challenges is keeping in contact with my customers and being able to offer them support as if I'd never left Spain. Spanish customers particularly, prefer meeting you in person, and you need to make an extra effort to keep them happy while you're on the road.
Are there any difficulties in your line of work (high bank charges, lots of government red tape, etc)? Are these helped by your company being based in Estonia?
Being digital nomads, we've managed to avoid most of these problems. We're early technology adopters, and have opted for the perfect combination of digital banking solutions and basing our companies in Estonia. Together these provide us with independent and hassle-free financial operations.
What do you hope e-Residency, and EU registration for your company, will do to help your business in the future?
I really hope the e-Residency program will work towards gathering us all, helping us to build communities and share our experiences. Also, I think it'd be nice to have more documentation and online resources, such as videos with more information about all the relevant aspects of having your company in Estonia.
Why did you decide to use LeapIN, and what's your opinion on the service they've provided you? What are the best things about partnering with LeapIN?
My partner and I did some research and eventually decided to use LeapIN because it was the clearest alternative, and they seemed completely targeted towards 'solopreneurs' like us. I'm really happy with their service. They always answer my questions patiently and thoughtfully. Additionally, they always try to offer you more than you ask for, meaning alternatives or new options you might not have considered. Their support is top-notch.


Talk us through a typical day at work for you. Where do you like to work? Are there any favourite co-working spaces? What's your approach to meetings?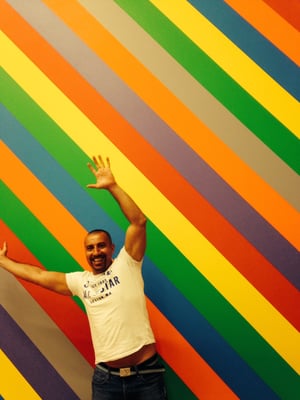 My typical working week actually starts on Sunday evenings, when I schedule tasks for the whole week and send the relevant information to my virtual assistant. Then, every morning of the week, I check my email and organise my tasks for the day.
After an exercise break, I head to the TechHub coworking space where I work for the rest of the day. I love working there, it's a cosy space, and they've always made us feel at home, right from the very beginning.
Regarding my approach to meetings, one of my customers, a business coach, taught me to try to keep meetings to the bare minimum. Before beginning them, I make sure to send out a quick list of topics to talk about during the meeting, and then to stick to them, trying to be brief and wasting as little time as possible.
What do you think of Estonia? Did you have to visit the country to complete your company setup, and were the people welcoming?
I think Estonia is one of the most advanced countries of the world. It's ahead of the game. I was there to open my LHV bank account, and really liked the place. Despite often being tagged as cold or unfriendly, my experience with Estonians was that they are very friendly, warm and close. Awesome people.
Freelance
e-Residency
Customer Story