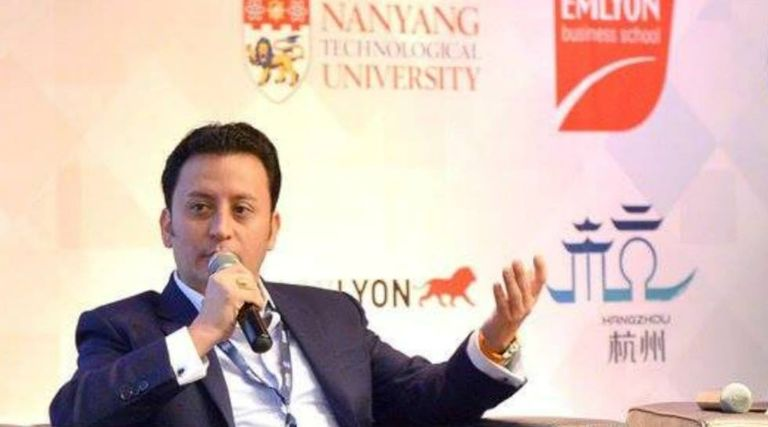 Rodrigo Martinez speaking at Junior World Entrepreneurship Forum Malaysia 2015. Photo: dealstreetasia.com
We asked Rodrigo, a serial entrepreneur, why he chose LeapIN as a backup plan to do business in the EU.
From South America to Singapore
I'm from Santiago, Chile, but spent most of my working life in Brazil, where I built a couple of companies; STI Internet (Brazil's 4th largest ISP) and hpG (the world's largest web hosting service in the Portuguese language). Both companies have been sold, and this led me to consider that my passion is to build and sell companies that provide so much value that they eventually become acquired. As an entrepreneur I always think What can I build that somebody else wants to acquire?
In 2012 I decided to leave South America and moved to Singapore to build a new tech company, FYI.to.
What does your business do?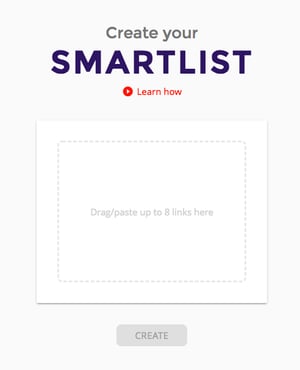 FYI.to is an easy and free way to create a webpage that carries your web presence. You start by creating your web subdomains and then add your content in unlimited web pages in the form of a link — think of it as like Pinterest — except for images, you add links to what's called a smartlist.
Simply put, it's a way of hosting your existing content online in a more structured way, to show it to others, or to yourself as a 'read it later tool.'
What motivated you to become an e-resident?
I'm always seeking value and how to best get it. When e-Residency was first launched back in 2014, the programme was a unique concept that I wanted to explore. Although, I didn't do much with my e-residency until now.
You incorporated a company in Singapore. Why did you need an Estonian company as well?
I like the idea of having multiple ways of receiving income in different locations. I have a company incorporated in Singapore, but then I thought maybe I should have an EU based company as well — I've often been asked to consult growing companies and many of them are based in the EU.
I didn't want to use the FYI.to company accounts, as the income wasn't derived from that company per se so I decided to separate the revenue streams, with one company based in Singapore and one in Estonia.
Why did you choose LeapIN?
LeapIN's website is way more up to date than other service providers, which demonstrates their progressive modern outlook. Furthermore, they've created a lot of content — including articles on their blog, and a knowledge base that answered a lot of my questions about setting up an Estonian company.
But what made the difference, was that LeapIN and the Estonian IT delegation came to Singapore and reached out to local businesses explaining the e-Residency process. I liked the fact they were willing to build a relationship with me. Thus, it was a no brainer to use LeapIN to manage my company.
Once the application process began, LeapIN's dashboard featured a progress bar showing how far in the process my company application was. Very often, company setup service providers make you pay up front and then you'll wait ages for a response. I like the hand holding, streamlined and transparent process.
Did you have to go to Estonia to set up your company?
I had to travel to Estonia for the bank interview with LHV Bank to complete the "Know Your Customer" process. Yet when I arrived, everything was prepared — they simply had to see that I was who I said I was. Right there and then the account was opened and I was given my card and internet banking details. It was quick and easy!
How do you find Estonia?
Estonia seems very cosy and the people treated me very well. I heard that Tallinn is Lonely Planet's best value destination for 2018 so I was glad to finally make the visit. It was also cool to meet the people at LeapIN and to know who's managing my company whilst I focus on business.
Why should others consider Estonia and LeapIN?
Today's entrepreneurs must have plans for several types of situations — to have two or three solutions. That's how they remain unique and successful. Having an EU based entity is one of those solutions.
Do you feel e-Residency will grow? How do you see the future of digital working?
It's definitely going to grow, everyone needs to have other sources of income — for example even affiliate marketers need a company to manage their online presence. Combined with Estonia's transparent and clear tax structure — the best of all the OECD countries — the attractiveness of the e-Residency programme will only increase.
You never know when an opportunity will come, and I believe it's best to be ready for opportunities. For me, having an EU entity means that when I get inquiries from EU based companies — my business is ready to go and seize the opportunity.


e-Residency
Customer story