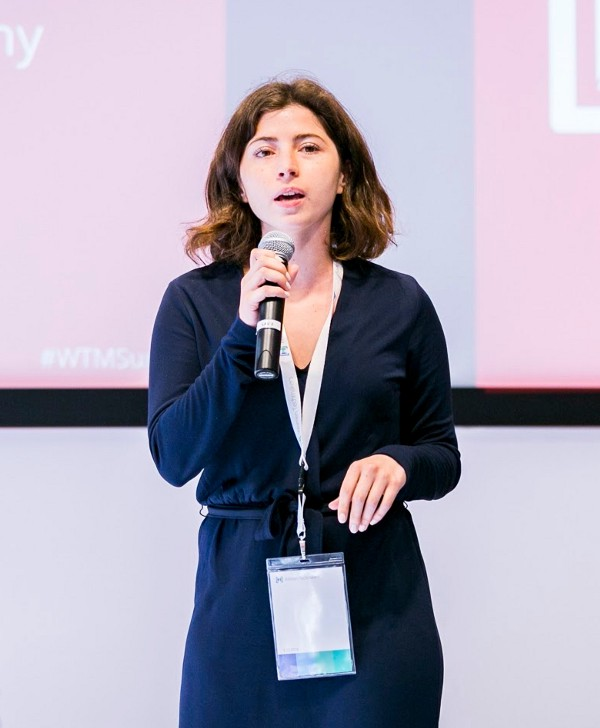 Women Techmakers Summit in Berlin powered by Google, December 2016
We asked Olga 5 questions about joining LeapIN in a hurry, and the challenges of working globally in tech.
Olga Kostova is a conversion optimisation specialist with years of experience in data science and digital marketing. She has worked with a range of e-commerce startups, as well as with enterprise clients in retail and travel. She's passionate about building dashboards, and presenting reports in a clear and motivational way. Among her hobbies are oil painting, photography and travel. She doesn't like the term 'digital nomad' but she's always open to changing her location in order to work with clients from all over the world.
Why did you decide to start your business remotely?
I had to open an EU company urgently, in order to start working with a major European cruise company. And I had less than a month to do it. I'm originally from Odessa, and as Ukraine isn't a member of the EU, having a company there makes it harder to manage relationships with European clients.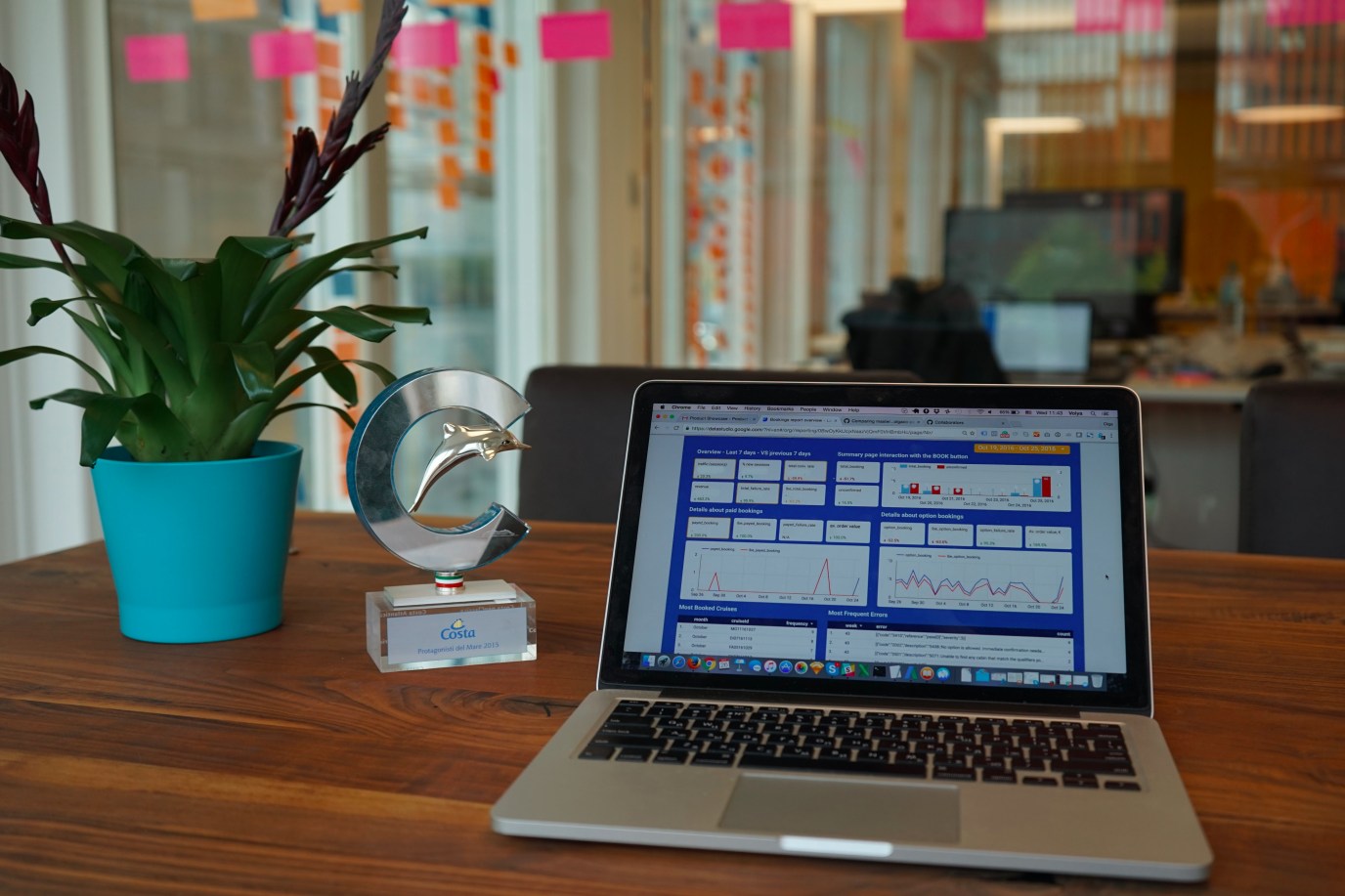 I heard that the Estonian e-Residency program would allow me to manage my business remotely, online, and in English. I had concerns about taxes and the legality of a non-citizen having both e-Residence and a company in Estonia. I read a lot beforehand and got some legal advice. The more I read about the concept and how it works, the more I was persuaded that it's not just an option but the best option for me.
It took me just an hour to register and in less than two weeks I got an email that my application was accepted and I could collect my ID card and set up a company.
Registering a company looked more complicated. Reading and signing agreements is always stressful when you do it alone. I heard about LeapIN and was curious to try their services. Their team simplified the process of registering my company and also arranged meetings with two major Estonian banks.
I booked a flight to Tallinn and in a few hours there managed to apply for bank accounts for my company. A few days later I got confirmation that my accounts were established.
Was that your first visit to Estonia? What surprised you the most?
Yes, that was my first visit to Tallinn.
Firstly, I was impressed by the airport which is exceptionally comfortable and beautiful. I also learned about a lot of other stunning details. Tallinn's old town looks like a typical German old town, similar to other Hanse cities like Bremen or Lübeck.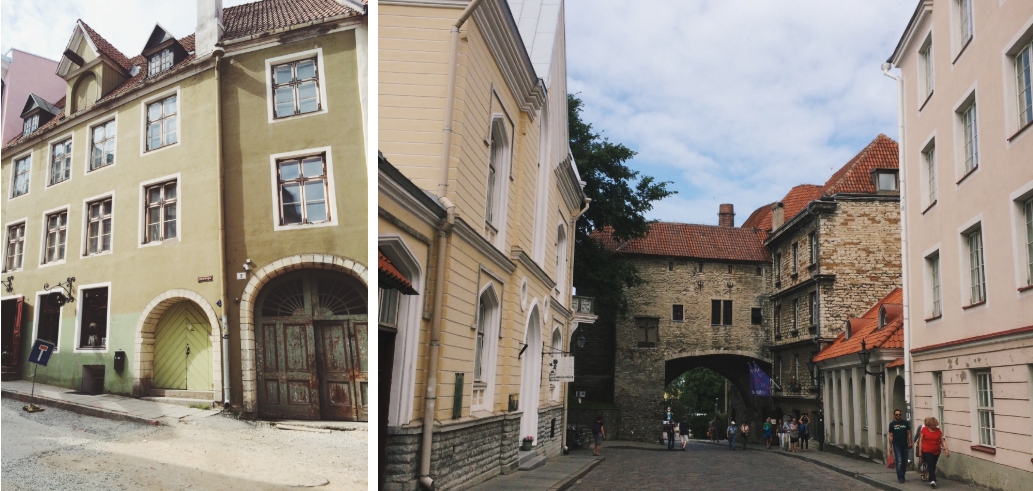 Despite the fact Estonia used to be a member of the Soviet Union I'd say Tallinn has less visible reminders of these times than Eastern Berlin. The 4G coverage is amazing here, you can accept video calls and work from the forest, or the beach, far away from the city. The rates for data plans are very low — only €8 for 15GB of data.
It's an interesting phenomenon how fast we get used to certain things and then take them for granted. Before this interview I re-read a post about Tallinn that I wrote after the first visit. I was happy to recall a lot of details that aren't so surprising anymore, as I've since been there 4 times.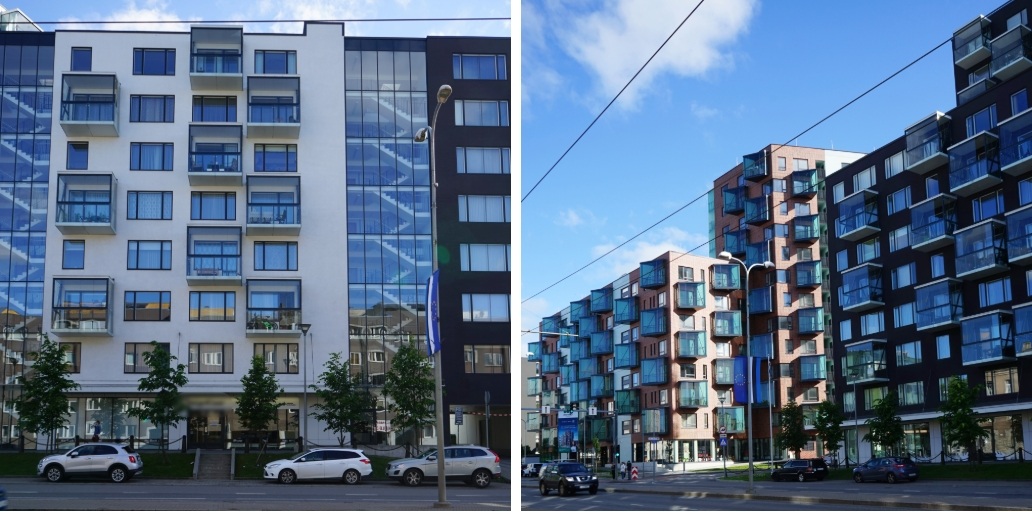 How did you name your company? And do you have a website?
Selecting my company's name was pretty easy. As I'm working in data science and provide analytical services I named it AddAnalytics OÜ.
Together with six more tech freelancers we founded another company — Blackbelt Labs — and jointly promote mobile analytics, design and development services through this brand. We recently launched our website and blog.
We believe our company's setup is the future and LeapIN is proactively helping this setup to coexist alongside the old fashioned ways of running businesses. It's amazing to work with people who aren't just strong professionals but also made their dream lifestyle come true. We're proud of the portfolio we've achieved in the last two years with Blackbelt Labs while working from different places in the world.
In contrast, a lot of people keep doing their 9 to 5 jobs while actually wanting a different life. In the era when all you need is a laptop connected to the internet to work, I believe it's just a matter of time before many more people move away from the boring offices and humdrum places.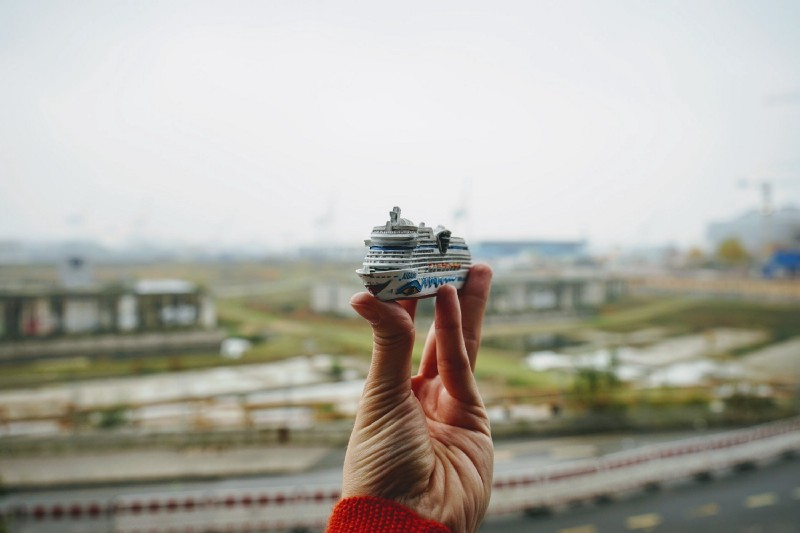 While consulting a large travel company I was astonished to learn that the call centre managers who work part time, and remotely, perform much better selling vacation tours than those who sit in the office. That totally makes sense — happier people have more positive energy to share with their clients!
Do you have any current business challenges?
Oh, yes, I do have challenges. Visas.
They always takes a lot of time and energy. When talking about visas, I wouldn't be afraid to use words like "absurd" and "biased" when describing certain countries' levels of bureaucracy. In the last year my boyfriend, who's German, and I have visited 19 countries. I was constantly observing the pleasant way he was treated by the border police. In each country they'd try to say something in German and serve him with a smile. I'm served differently. They would look carefully at my passport, check my previous visas, sometimes ask some questions. Once I was even asked to say something in my native language and name the heroes of my country to prove my origin!
The idea of treating people based on their origin seems ridiculous to me.
Any country would benefit if a skilled person would spend some time there. Highly skilled people from third world countries have the same value as someone from the first world. They also have the same purchasing power. I deeply believe the idea they don't is a rudiment of the past. The countries that preserve these manners nowadays should really feel ashamed of themselves.
* * *
I love Hong Kong in this regard. Nearly everyone (citizens of 170 countries) can come to Hong Kong for at least a week and get a free visa on arrival.
If you made a last minute decision to visit a conference, or urgently want to meet up with potential clients, there's no need to worry about a visa — simply come and you'll be welcomed here. In many regards Hong Kong is a very advanced region. I believe there should be more places like this. Places that are money driven in a positive way and as straightforward as possible.


Another example of a forward-looking country is New Zealand. It seems their government understands how the modern world works. Recently they launched a campaign to invite professionals for job interviews and cover their travel expenses. I also learned that the New Zealand government provides similar online systems for their citizens as Estonia. It's pretty easy to open or close businesses, pay taxes or get any state related information online.


What's next for your business?
We're currently building our network in Germany. We're actively participating in local conferences and meetups by giving talks, visiting interesting events, and running our Mobile Development Meetup Rhein-Neckar. We also want to grow our company's presence in California and Estonia. In fact, we've just launched a Mobile Meetup in Tallinn and look forward to welcoming everyone to join the group and our first event on July 6th.
We're also considering visiting Canada. It seems to be almost as visionary and proactive in regards to attracting talent as Estonia or New Zealand. It would be very interesting to see how it actually works.
What do you want people to remember after reading this interview?
The tech industry professionals are the new oil shaping the world. The Estonian government is one of the first to understand it and proactively develop new services for a growing demand. The e-Residency program is a very visionary step. It's the first program in the world which is both people centric and global. Literally anyone can apply, but it's most interesting for people who work in tech and frequently change their location.
I hope there are going to be more programs like this. Meanwhile, Estonia can benefit from other governments backward-thinking and slowness. I'm proud to be an Estonian e-resident and to collaborate with other members of this incredible program.


Company Setup
e-Residency
Customer Story