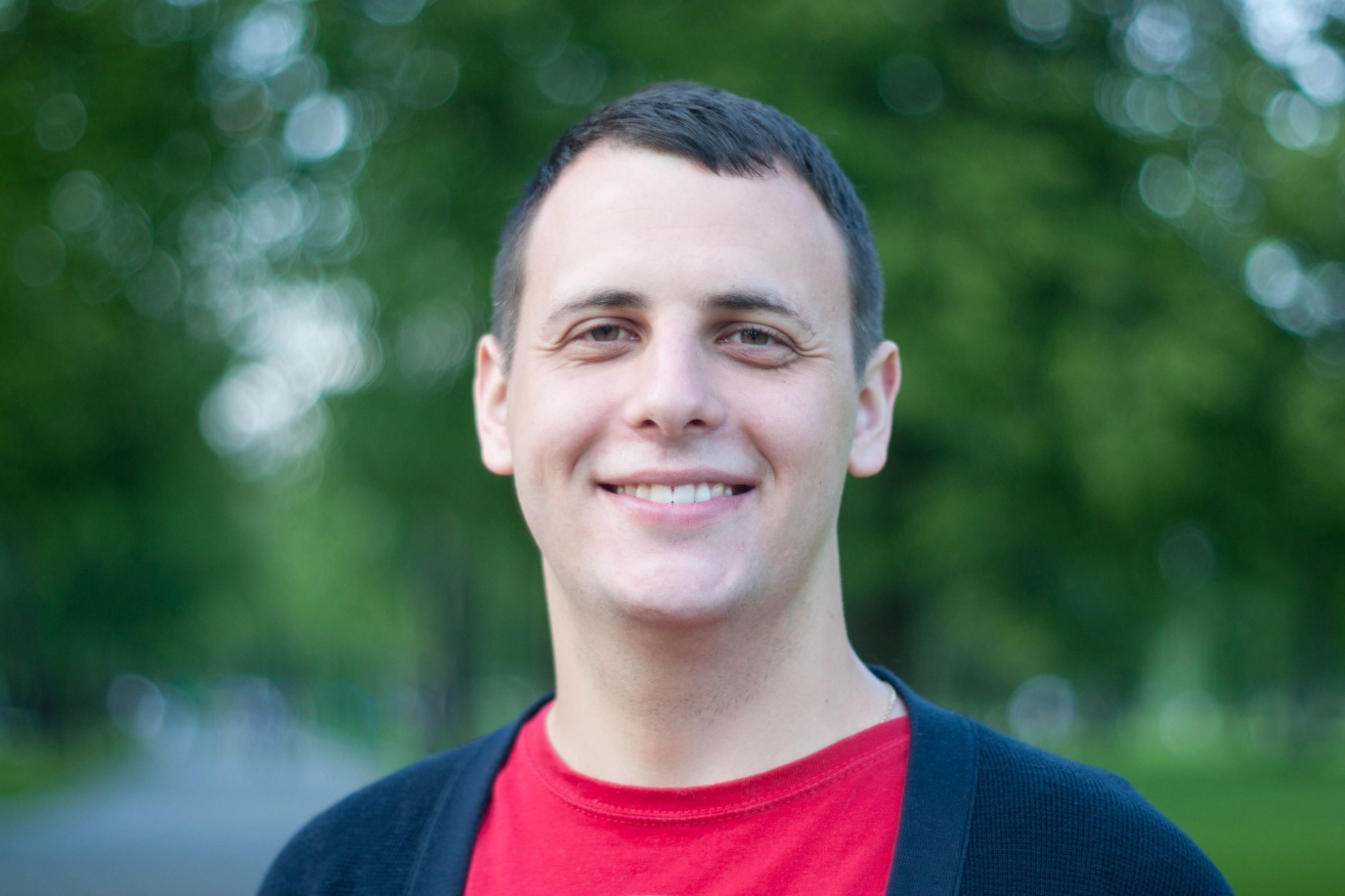 What should an entrepreneur do if they're working in a country that doesn't support their businesses in growing and developing? There's a good answer right here in Estonia, and the CEO of online and e-commerce facilitator DigitalWheat knows a great opportunity when he sees one.
Max Kostinevich believes in swift, transparent business, and so he looked for a way of doing business internationally that would meet his expectations. After a long search, he settled upon Estonia and LeapIN, because of the global business opportunities it offered. And being partnered with LeapIN, Max knew that he could focus on the work on his desk, without worrying about any of the other questions that come up when managing a business across borders.
What does your company do?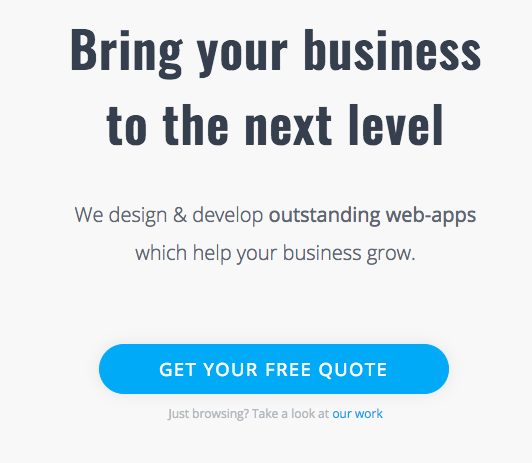 At DigitalWheat, we build modern web applications for businesses, and help merchants enhance their Shopify stores. Mainly we work with small to medium-sized business owners, helping them automate their processes and solve different kinds of technical issues they may be experiencing.
What is your recent work history, and what do you like about working without borders?
Over the past year, we've managed to work with a variety of different clients, from small businesses to companies from the Inc. 5000. What I really like about working without borders is the absence of bureaucracy, and the ease of working with clients from around the world.
What are the challenging aspects of your work, and how do you overcome them?
The most difficult aspects of our work are related to finding effective solutions for the technically complex features of our clients' projects. There's no specific recipe here, we just make an effort to constantly learn and keep going!
What made you aware of the possibilities behind Estonian e-Residency, and what made you decide to take it up?
I seriously thought about opening an international company several years ago. Before joining the e-Residency program, I looked into the opportunity of opening a company in another country. My main requirements were a good jurisdiction, recognised by all economically developed countries, the ability to manage a company remotely, the absence of a requirement for the presence of a nominal director, modern laws, the absence of bureaucracy, acceptable costs for starting and running a company, the ability to open a PayPal business account, relatively low tax rates, and the ability to avoid double taxation.
It took me several weeks to learn about the available options, and I ended up with Lithuania, Poland, Hong Kong, and several others. But I still didn't dare open a company, because the quoted costs were quite high. After a while, I accidentally found out about e-Residency, and almost immediately applied for it. I had no doubts.
What was the application process for e-Residency like?
The process was completely remote; I filled in a questionnaire on the website, paid the fee, and after some time received my ID card at the Estonian embassy in Minsk.
To be honest, interaction with the government in my country is full of bureaucracy, so to begin with I had doubts whether it was worth applying for e-Residency. I was pleasantly surprised at how quick and simple the registration process was, and how friendly people were. Even at the embassy, when I received the card, they explained in detail how to use it and wished me good luck. It was really awesome!
Tell us about some of the challenges you face in doing business internationally.
I thought that managing an international business would be a complex and time-consuming task, but I never worried about it unduly. Managing an international company, in fact, is much easier than running a company in my home country. The only topic I had to study thoroughly is VAT; I'm still not sure that I understand all the details, but the team from LeapIN are always on hand to help me.
Are there any difficulties due to being based where you are (high bank charges, lots of government red tape, etc)? Are these helped by your company being based in Estonia?
Despite very low taxes, my home country is very conservative in dealing with foreign clients. Many laws are obsolete, for example with each client I need to sign an extensive contract in two languages, on paper. The only available method of payment is bank transfer, and I also need to go through a special procedure and confirm the money was received legally.
You may have heard about Belarus's High Tech Park [HTP] and the new regulations concerning the blockchain and cryptocurrency, but despite this we still don't have access to PayPal here, in 2018. All this makes doing business with foreign clients very difficult. Unlike Belarus, Estonian law is very modern. Managing the company, as well as working with foreign clients is simple enough.
What do you hope Estonia, and EU registration for your company, will do to help your business in the future?
I'm very pleased with the setup that exists at the moment. For me personally, it would be very convenient if the ID card allowed me to visit the countries of the EU for meetings with clients, without the need to open a Schengen visa.
Why did you decide to use LeapIN, and what's your opinion on the service they've provided you? What are the best things about partnering with them?
I found a link to LeapIN on the e-Residency website, along with links to other partners. I looked at all these websites, and from the very beginning LeapIN stood out. While the other firms are traditional firms providing accounting and legal advice, LeapIN positions itself as a one-stop, hassle-free solution for company owners. They had clear pricing and in-depth descriptions of their services on their website, too.
After I became a member of the e-Residency program, I contacted LeapIN support, described my business model, and asked if I could use their services. They answered yes, so I registered, and my company was ready within just a few days. LeapIN also helped me with the opening of the account by booking a meeting with the bank representative.
I've been using LeapIN for more than a year, and what I really like is the platform's convenience and blazing-fast support. All my questions are responded to, and the team from LeapIN are always willing to go the extra mile describing a specific topic in detail. I really appreciate it, thank you for all your hard work!

Talk us through a typical day at work for you. Where do you like to work? Are there any favourite co-working spaces? What's your approach to meetings?
I'm not one of those people who likes to work in a cafe or co-working space. I prefer that my workplace be quiet enough that I can concentrate. I rent a small office in the centre of Minsk, near the old town. Usually, my working day starts around 10am, and during the day I work on different kinds of tasks. Since most of my clients are from the US, I handle meetings with them via Skype in the evening, from home.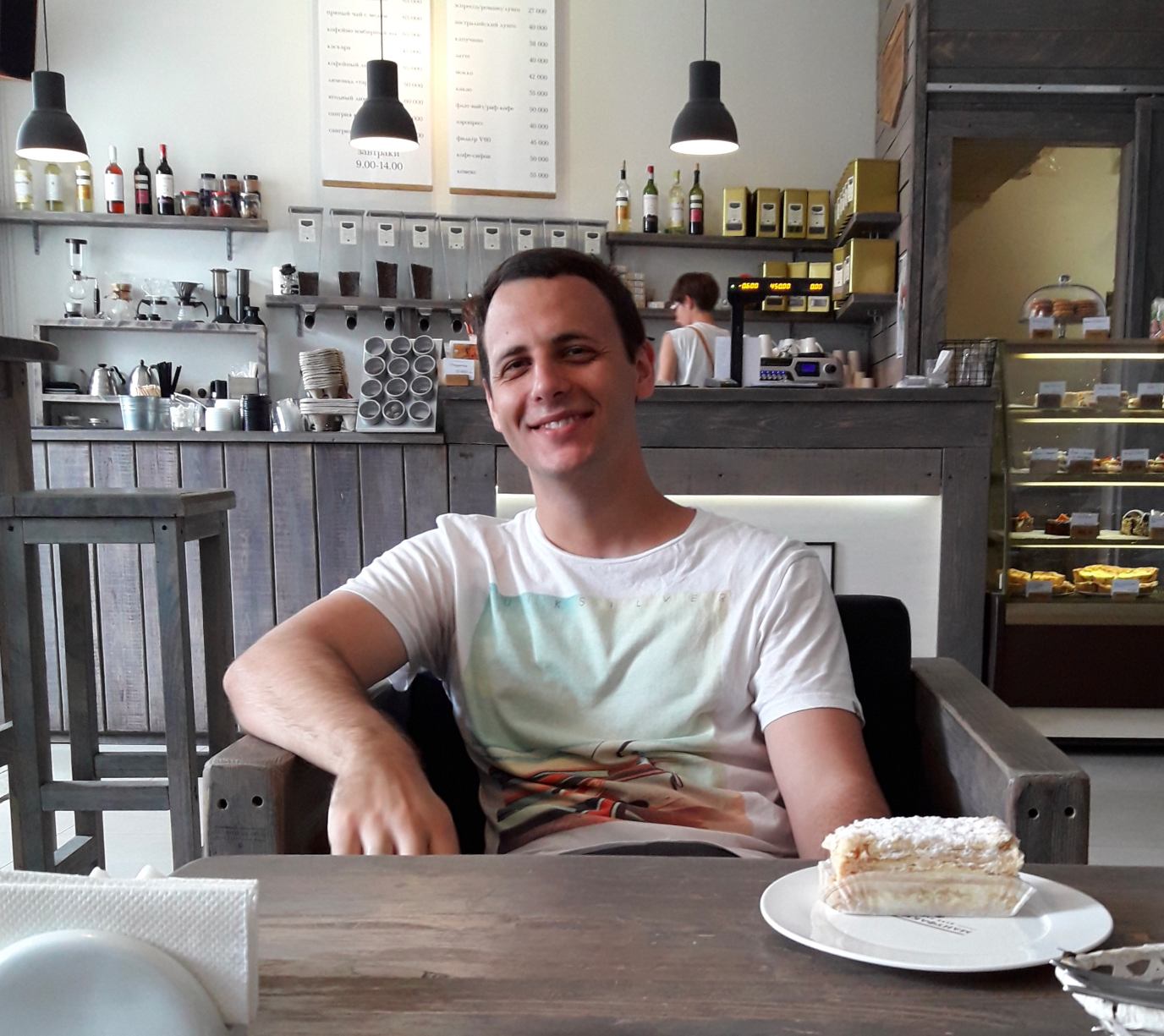 What do you think of Estonia? Did you have to visit the country to complete your e-Residency application, and were the people welcoming?
I had to visit Estonia to open a bank account at LHV, but the process went smoothly — LeapIN scheduled a meeting with the bank representative for me, with the entire process of opening the bank account taking about 20 minutes. My trip to open the bank account was two days in total, but I'd like to return and stay longer in Estonia. I admire Tallinn, its stunning architecture, and the way modern buildings sit alongside the Old Town. The people I talked with were very welcoming, starting with the seller in the store and including the bank's employees. It creates the feeling that you're in a circle of acquaintances.
e-Residency
Customer story