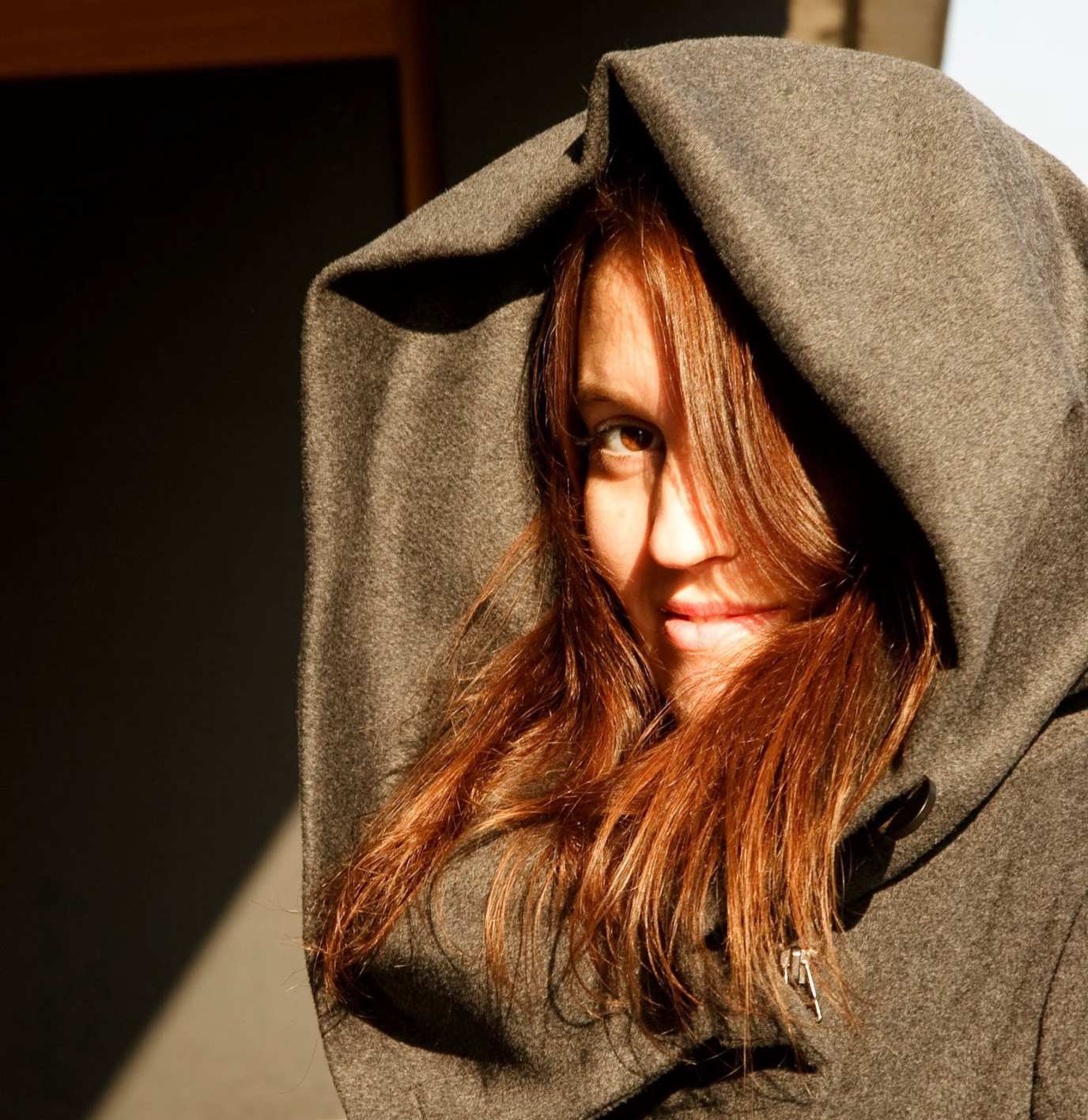 Berlin-based entrepreneur and globe-trotting digital nomad Saskia Vola explains how becoming an e-resident of Estonia and setting up her business with LeapIN enabled her to focus on her passion, instead of paperwork.
Saskia Vola is always looking for smarter ways to work.
She originally went to university to study romance languages, but quickly realised that her future would be more rewarding if she learnt how computers talk instead.
Since graduating in computational linguistics at Heidelberg, Saskia has demonstrated that she made the smart choice by pursuing a career in the field of artificial intelligence (AI) and text mining. It's complex work, but there's growing demand from companies around the world for people with skills in this emerging industry, because it enables those companies to work smarter too.
Thanks to advances in AI, computers can now do tasks that were previously time-consuming so people can focus on more creative work instead.
Text mining is a more specific skill in which AI and machine learning can be used to extract useful data from large amounts of unstructured text. Most people probably haven't heard of it, yet the benefits are all around us.
Text mining helps with everything from filtering spam out of your inbox and improving marketing, to preventing cyber crime and detecting fraud.
"For example, I've got a really smart friend who studied psychology and has valuable expertise," explains Saskia, "but she once had a job where she had to sort paper files by number for several months. I couldn't believe it. I hope to make the world a little better by writing tools that prevent people from doing boring and repetitive tasks over and over again."
The path to entrepreneurship
Saskia has always wanted to work for herself and enjoy greater freedom to travel at the same time, but her own career path towards digital nomadism hasn't been easy.
Everything seemed to be going well in Saskia's first startup job where she was building a business database. The team were working long hours, but she had a fantastic team of colleagues to keep her motivation up. Then came the bad news.
Just before their big launch, everyone was called into a meeting and told that the legal risks were too complex for them to continue and the company was shutting down.
"I was very sad," recalls Saskia. "It was a really cool team, but they helped us all get into other jobs and we still stay in touch."
Saskia has since worked across the industry and has been fortunate to see plenty of startups excel, before deciding to become self-employed.
"I got so annoyed being dependent on other people's decisions," says Saskia. "I wanted to work for myself, so I gave myself half a year and thought I'll try to survive for six months as a freelancer then just find a normal job if it didn't work out. The first few months was alright then by the third month I had tripled my income so I was super happy."
"It was weird in the very beginning when I first started working remotely because I'd never see the people I worked with," says Saskia. "Now I don't even think about it any more. I've worked with people all over the world, including India, Australia, the United States and England."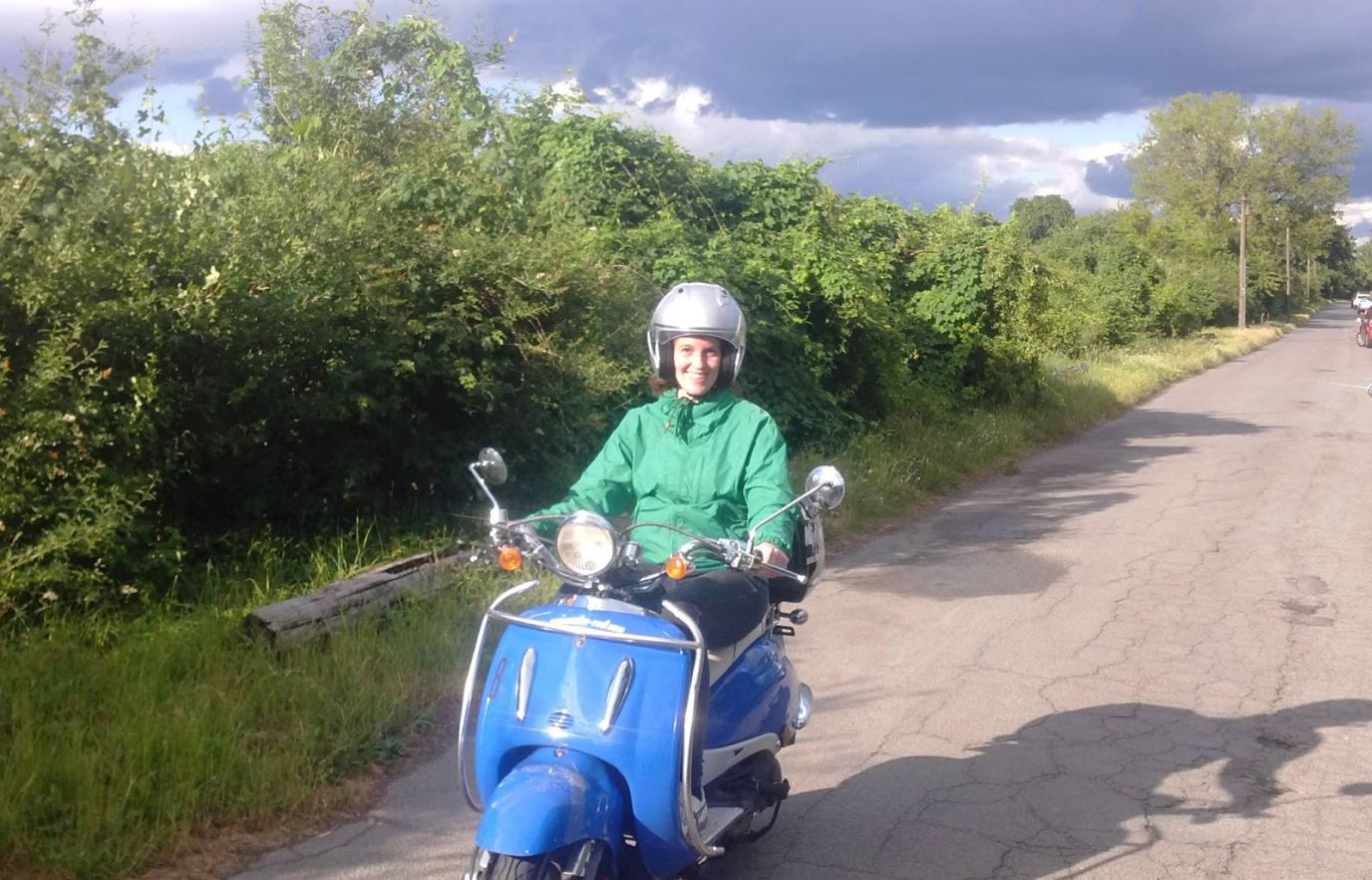 However, Saskia soon discovered two problems while working for herself, which she needed to solve. The first was that ordinary online platforms that freelancers use to find work are too generic for specialist skills in AI and text mining. The second is that she didn't want to start a limited company in Germany (known as GmbH or UG) because it required an 'insane' level of bureaucracy to manage, much higher than when being registered as a freelancer.
Saskia realised that the solution to the first problem was to broaden her own business in order to fill this gap in the market. She launched TextMining Services, an online platform which connects freelancers in the field of text mining with the companies who need them. Her mission is to help other freelancers in the industry, as well as using the platform herself to find work. And that's when she's not sightseeing in a far-flung corner of the world.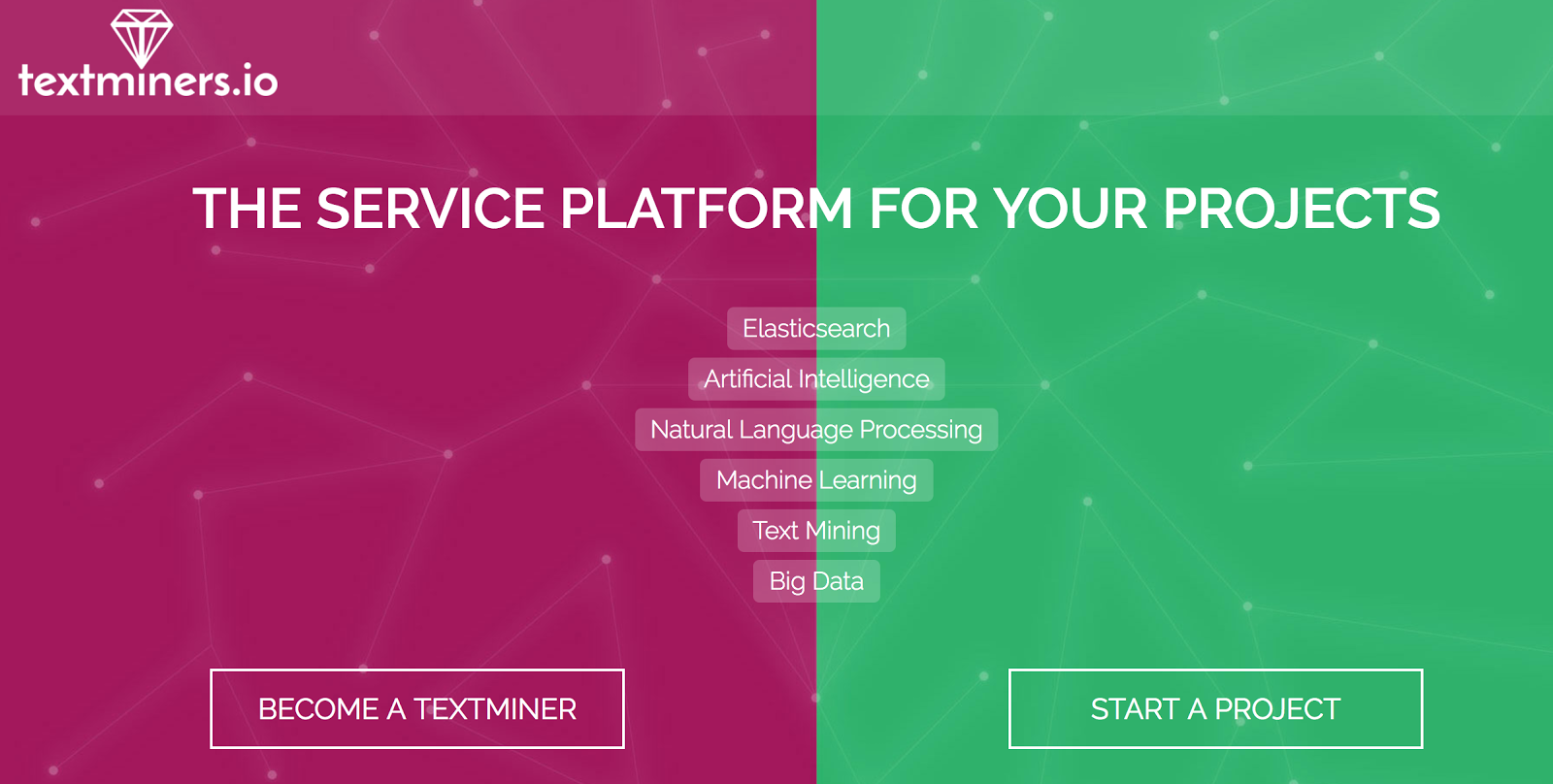 However, Saskia had still not solved her second problem. Moving from freelancing to entrepreneurship had instead made her understand even more just how time consuming and costly it can be to administer a business. This drained time away that she wanted to spend either building her business or enjoying her travels in her free time.
It quickly occurred to Saskia that her customers and contractors were global, and she often did her work while travelling abroad, so there was no reason for her to only consider registering that company in Germany.
"I always thought that the hardest part would be finding other freelancers in this field so I'm super excited there are so many sign ups already from around the world."
She soon began looking at alternative options, but found both pros and cons when she looked at the rules and processes for running a company in different countries.
Visiting Tallinn with Hacker Paradise
While visiting Tallinn with a digital nomad group called Hacker Paradise in 2015, Saskia discovered that Estonia was a great destination for supporting IT and startups. The northern European country has a pro-business environment and an advanced digital infrastructure designed to minimise bureaucracy and make it easy to run a business from anywhere in the world.
In addition, Saskia heard about the country's e-Residency programme when it was launched, and was quickly captivated by the opportunities it could offer her. E-Residency enables anyone in the world to gain full access to the country's public digital services, and the same rights in business as locals.
This all makes it ideal for running a location-independent EU business with minimal cost and hassle.
"I thought e-Residency was a super cool idea and I really sympathise with the entire system of how Estonia wants to manage it," says Saskia. "So I decided to jump in and see what happens."
The country is especially progressive in business when it comes to digital nomads and others who choose to live and work across borders, like Saskia. Estonia actively welcome digital nomads and it's also the home of LeapIN, which provides business services that are specifically tailored for location-independent micro-businesses.
After becoming an e-Resident of Estonia, LeapIN was able to provide Saskia with everything she needed to establish and administer TextMining Services. This includes a virtual office, accountancy and a business bank account, as well as all the help needed with legal and compliance. Everything is done online, except for one visit to Estonia to open the bank account.

In addition to her Estonian company, which can be run from anywhere in the world, Saskia still operates a company in Germany for her freelance work so is able to compare the business environments of both countries. She believes that running a limited company in Estonia is so hassle-free that the experience is comparable to being a sole proprietor in Germany, the simplest form of company that doesn't offer nearly as many benefits.
"I was so impressed by how quickly the Estonian authorities replied to everything. For example, I registered for VAT and got an email instantly that sounded like a real human responding. In Germany you'd have to send lots of paperwork in and you'd never get a personal reply. It's so nice."
"I arrived in Tallinn at the end of November so there was a lot of snow and the Christmas market was set up," says Saskia. "I stayed in a hotel in the city centre, which was really cheap, and then went to my appointment at the bank the next day. LeapIN were super nice and Hendrik came to the bank with me. The appointment with LHV (an Estonian bank) was super smooth because everything was already prepared. I just had to sign and that was it. They also gave me the bank card straight away.
"I love Tallinn. It's a super cute city and I'm still in touch with people there"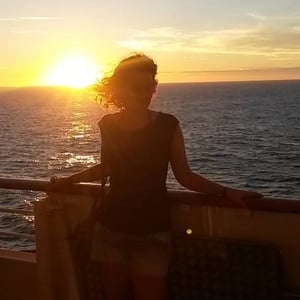 The path to entrepreneurship and a digital nomad lifestyle is rarely easy, yet Saskia has no regrets at all.
"I now plan my own hours, so for the last year and a half I've only ever worked four days a week and almost never at weekends. I don't have to commute, but I can take a vacation whenever I want."
Want to learn more about starting a location-independent EU business like Saskia?
Check out 9 reasons every digital nomad needs LeapIN.
e-Residency
Customer Story