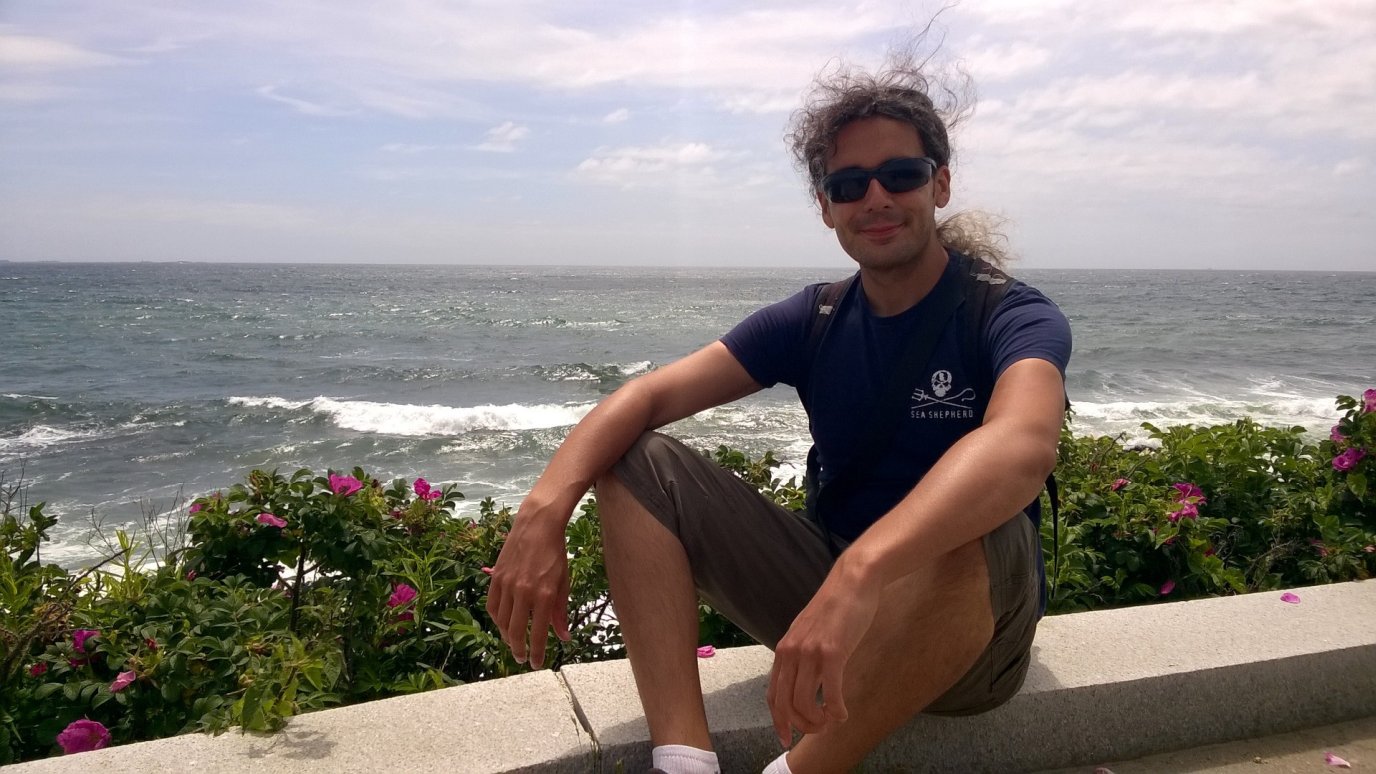 Disclaimer: We were initially hesitant about publishing this story because Alexandre is using a LeapIN package, Marketplaces, which we're not currently offering to new customers. We may yet bring it back in the future. However, we know Alexandre's story will certainly inspire a lot of current and future LeapIN customers to unleash their entrepreneurial potential and this is why we decided to share his story with our community.
A lot of the time, when an innovation like Estonian e-Residency appears in the news, it's in a story talking about how it helps tech startups, jet-setters and digital nomads to do business easily. However, the benefits of this innovative programme stretch to all walks of life, as Frenchman Alexandre Manuse demonstrates.
Alexandre, who had already tasted business success through his consultancy TofuDesk, has opened a site called Vegan Platform. It aims to take the guesswork out of being a vegan, by bringing easy access to a plant-based diet, wherever the user is. As anyone living or staying in a new city, and trying to find meat- and dairy-free options will attest, menus can be a minefield. Vegan Platform takes away those difficulties, meaning going vegan never has to mean going hungry.
Alexandre explained to us why he felt a partnership with LeapIN was the perfect springboard for his ambitions to go global with his culinary solution. He gave us a valuable insight into the lifestyle and working practices of one of the new generation of international entrepreneurs.
What does your company do?
My company TofuDesk provides ethical businesses with IT consulting and services, focusing on e-commerce solutions. It also gives me an opportunity to release my own products such as VeganPlatform.com, which is the first fully vegan marketplace, where people can order dishes online from vegan eateries, catering companies and chefs.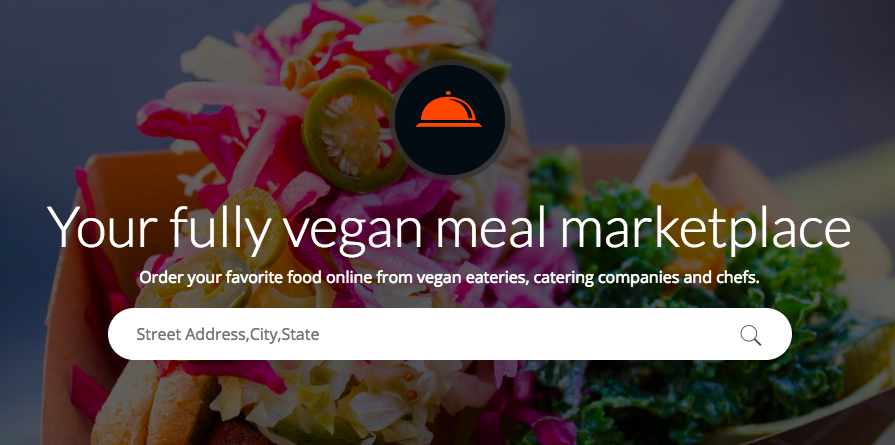 What's your recent work history, and have you always worked in the food industry?
I've worked for almost seven years as a system administrator in a corporate research center, where I design and maintain systems including virtualisation and HPC clusters. I guess I'm what you'd call a 'sidepreneur', as I started my venture alongside my full-time day job. Regarding the food industry, it's actually something brand new for me, it's really exciting and I'm learning a lot every day!
What made you decide to start Vegan Platform?
I wanted to promote veganism by supporting vegan businesses and aspiring entrepreneurs in the food industry. I'm totally convinced that the more restaurants and food options are available, the faster we'll reach mass adoption. I started Vegan Platform to help ethical eatery owners and chefs grow and sell online, while creating a true safe zone for vegan consumers looking for meal options wherever they are.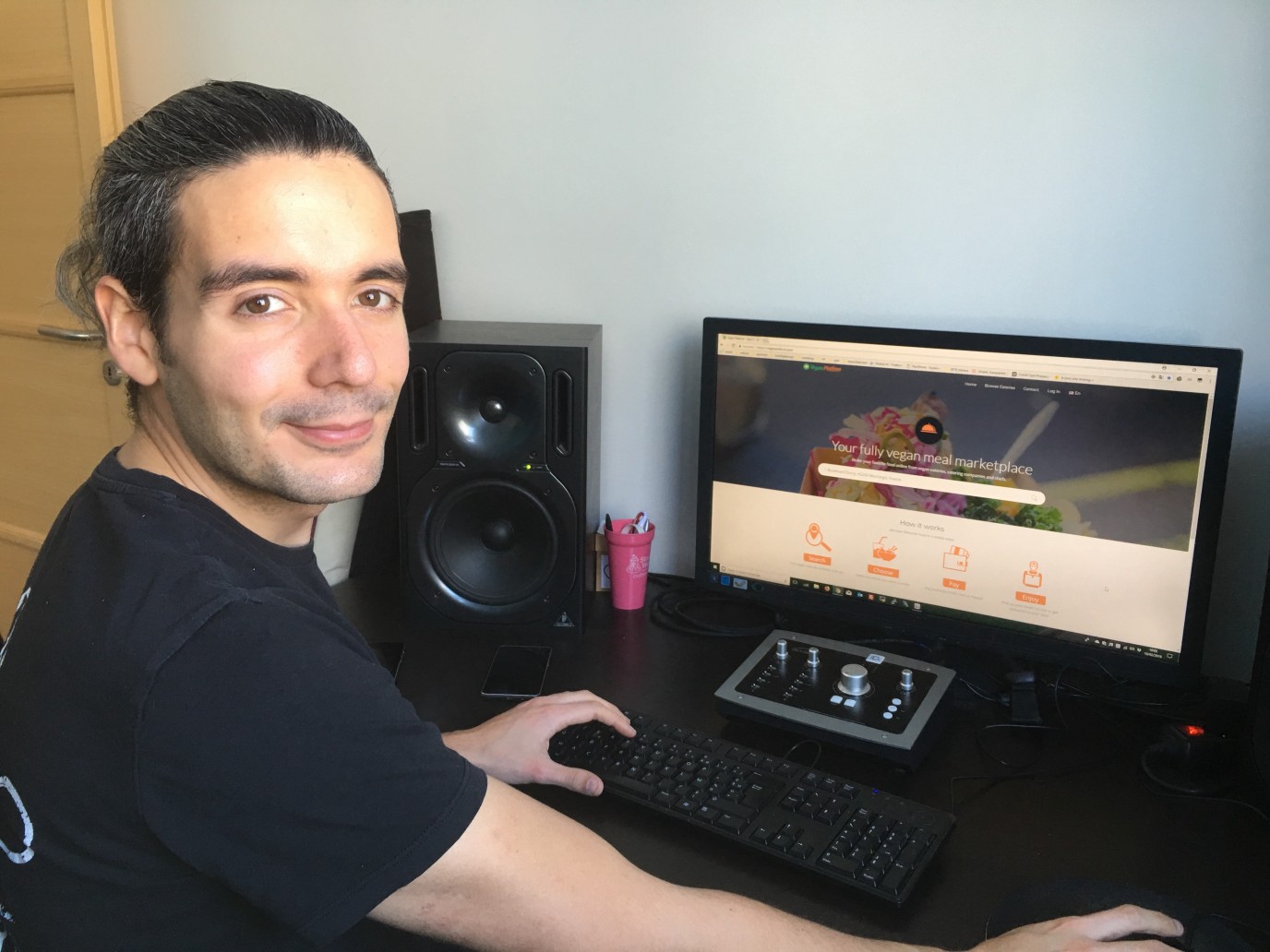 What made you aware of the possibilities of e-Residency, and what made you decide to sign up?
I think I discovered the e-Residency concept by reading an article on Wired, and I was immediately seduced by the country-as-a-service idea. In my case, I was searching for an easy way to get a legal frame to do business online, while having the opportunity to experiment and launch my own projects on-the-go. For me, e-Residency was by far the best solution for achieving this.
Tell us about some of the challenges you face in doing business internationally.
Maybe one of the biggest challenges is to understand and comply with foreign laws and regulations, which can be very complex and different from country to country.
LeapIN makes this all much easier for me — they are the experts on setting up and running a company in Estonia. By sorting out all those tricky administrative tasks, they allow me to focus on delivering the service I know my customers need.
Are here any difficulties in the country where you're currently based (high bank charges, lots of government red tape, etc)? Are these helped by your company being based in Estonia?
I'm based in France, and I can assure you that there's absolutely no comparison with Estonia when it comes to setting up and running a business. French administration is slow and cumbersome with rigid rules, and in my opinion, it undermines entrepreneurship and innovation. So being able to start a venture as easily as I have through LeapIN, was a relief. I can truly focus on my business, not on paperwork.
Why did you decide to use LeapIN, and what's your opinion on the service they've provided you? What are the best things about partnering with LeapIN?
I was searching for a provider who'd take away all the strain that can come with running a business, and I quickly realised that LeapIN was the perfect fit for me. I chose to partner with them for the simplicity, transparency and the great support.


Honestly, I've rarely seen such great customer service as they provide — it's outstanding. LeapIN make everything as smooth as possible especially with taxes, accounting, and compliance with Estonian administration. They're also ultra-responsive, which is greatly appreciated!
What do you hope e-Residency will do to help your business in the future?
I hope the ecosystem will continue to innovate and simplify administrative tasks and procedures. If you're asking what I'd love to see in the future, I'd personally find it very useful to have dedicated assistance for legal questions.
Talk us through a typical day at work for you. Where do you like to work? Are there any favourite co-working spaces? What's your approach to meetings?
As mentioned, I'm a 'sidepreneur', so I essentially work from home during evenings and at weekends. I'm based in the French countryside, a two-hour drive from Paris, so as you imagine there aren't so many co-working spaces in my area! Regarding meetings, I do 95% online via phone calls, web-conferencing, or using instant messaging apps.
What do you think of Estonia? Did you have to visit the country to complete your company setup, and were the people welcoming?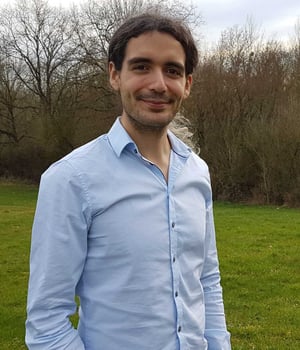 I went to Tallinn in November 2017, in order to open my business bank account (a process that took only 15 minutes), and I just fell in love with this city and its friendly people.
I found a nice, ridiculously inexpensive AirBnB, really close to the Fat Margaret Tower, so it was the perfect spot to visit the medieval old town.
Furthermore, I found there's an outstanding vegan scene, and I think I ate at almost every vegan eatery available! I'd really love to come back and visit the rest of the country, which seems absolutely lovely.
e-Residency
Customer Story