The complete handbook to become a freelancer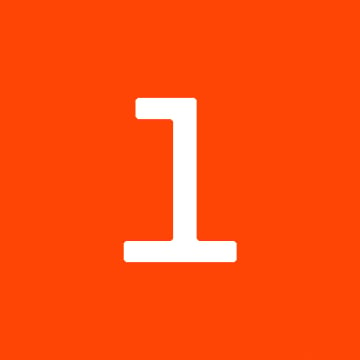 Written by Xolo
on June 17, 2022

•

12 minute read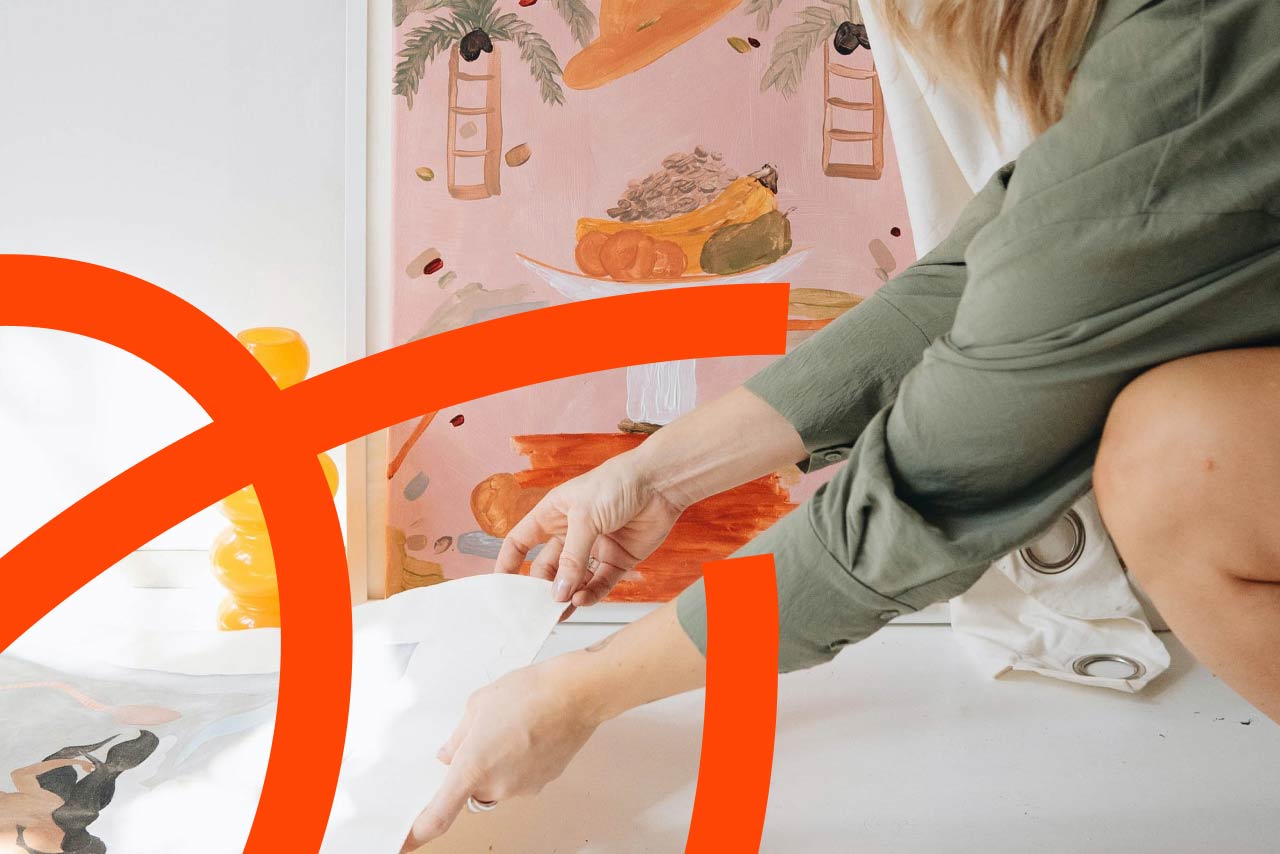 Thinking of becoming a freelancer? While it might seem daunting to find your own work and pay your own taxes, freelancing can be a great career choice for you. Freelancing offers several personal and professional benefits like flexible working hours, the opportunity to learn more skills, and being your own boss! With young people being classified as more entrepreneurial than ever before, it's no surprise that in Europe, approximately 22 million are self-employed.
Here's everything you need to know about freelancing if you're considering making it your next career move.
Who are freelancers?
Freelancers, also known as solopreneurs, are self-employed individuals. As a freelancer, you are hired by businesses to work on specific assignments for a limited period of time. Everything from working hours to payments and overhead costs is discussed prior to hiring.
This means that as a freelancer, you work flexibly and with a variety of businesses, usually more than one at a time. A freelancing career's flexibility and convenience make it ideal for many people like new parents, college students, and SMB owners. It is even ideal for professionals who have been out of the workforce and are looking to take their career to the next level. But, can you really make money as a freelancer?
How is freelancing different from other jobs?
Freelancers are free to take on multiple small jobs with multiple organizations at the same time. This means that they can be more flexible with the jobs they choose to take on and when they take them on. Here are some other characteristics that distinguish freelancers from other part-time/ remote workers.
Freelancer vs. independent contractor
While freelancers and independent contractors are part of an organization only for a temporary period of time, independent contractors usually take on larger projects for a longer period of time. This makes the scope of work of an independent contractor bigger than that of a freelancer. Independent contractors may also work with a team on the same or other independent projects at a time. In essence, an independent contracting firm or a temp agency is a more structured way of freelancing with businesses.
Freelancer vs. remote worker
A remote job is simply a job that usually isn't done from a central office space. Remote workers are required to show up occasionally, if at all, to satellite offices to do their job. Most remote workers usually work from home or in co-working offices and cafes. Companies with remote working opportunities usually have assigned time windows where employees from different time zones can work together collaboratively. A freelancer might or might not have a remote job depending on the nature of the industry they work in. The main difference between a freelancer and a remote worker is the nature of the employment contract.
Benefits of freelancing
Being a freelancer comes with several career and personal benefits. Freelancers find it much easier to maintain a healthy work-life balance than salaried employees. Here are some other benefits of working as a freelancer?
Work where you want, when you want
As a freelancer, you can choose to work from the local café, the beach, or even a cabin in the mountains (though consistent wifi may become an issue). The choice is completely yours! The same goes for when you want to work. Is the weather so nice today that you want to go to the park? You can choose to do what you want and decide to work on a Saturday, instead. The time and the location do not matter as long as the assignment is completed by the deadline.
While most freelance jobs are remote, some might occasionally require you to show up at an office. These are usually jobs where a freelance professional is used to outsource the tasks with a firm, such as heading a special marketing campaign or accounting. Freelance workers may even be required to come into the office if they work in an industry that needs physical work like carpentry or physical training.
You decide when you get a raise
Freelancers are usually paid by the hour or even better, by project, depending on the jobs they are assigned. As a freelancer, you have complete control over the amount of work you take on and how much you charge for it.
Freelancing is inherently a short-term contractual commitment. So if you've spent 20 years in corporate finance, but you've always wanted to try writing, freelancing is the perfect opportunity to use your existing skillset to pivot into exciting new fields that have always felt just out of reach! As a freelancer, you get the opportunity to experiment with multiple job profiles without taking on any long-term career risks so you can finally find something you love.
While looking for clients, you will come across companies from different backgrounds that offer a variety of services. This gives the opportunity to expand your skillset and experience in new industries with reputable organizations.
Freedom to choose your clients (and coworkers)
Don't like a client because they are unprofessional and keep sending your work back for revisions despite specified terms? You can simply offboard them from your client list and find a new one. As a person who is in charge of choosing with whom you like to work, you can turn down businesses for your own personal reasons.
If you are tired of working with the same old kind of clients from the same industry, as a freelancer, you can try freelancing with jobs from a completely different domain. You have the chance to experiment and explore different companies/ job profiles in order to understand your preferences better.

How much can you earn as a freelancer?
If you are seriously considering working as a freelancer, you need to take into account how much you can earn per project. There are different criteria at play here like job profiles, the kind of companies you freelance with, your qualifications, and prior work experience.
According to research conducted by The Association of Independent Professionals and the Self-Employed (IPSE), freelancers' average quarterly earnings surged in Q4 2021 "to their highest level since prior to the EU referendum at £29,547 – up from £25,551 in Q3 2021." Additionally, the research also revealed that daily rates had improved considerably from £535 in Q3 2021 to £584 in Q4 2021. While there is variation depending on the industry and type of work, the increasing income illustrates the widespread value-add of freelancers.
Another way to calculate your hourly rate is to check your previous income and estimate the number of hours you have been working each week. This is also a great way to set your own hourly rate. First, set aside an estimated number of sick leaves and vacation periods. Subtract those weeks from the broadly used average of 255 working days in a year. The next thing to do is decide on how many days a week you want to work. You can then decide on a flat hourly rate or a tiered structure depending on your desired monthly/ annual income.
Xolo's Freelance Xchange is a supportive, interactive freelance community channel that allows you to interact with different freelancers from your field and see what they're charging. This helps you understand industry standards and expectations.
8 easy steps to become a freelancer
While technically anyone can become a freelancer, you should follow a streamlined process to make the most of your freelancing journey. Consider your strengths and professional experiences to determine what skills are the most marketable. If you know yourself and the external environment well, becoming a freelancer is an easy process.
Here's how you can start your freelance journey:
1. Turn your skill into a freelance service
The first thing to do is look for a marketable skill you possess and turn it into a service you can offer to potential clients. Next, understand these skills better and observe how they benefit a client. For example, as an art enthusiast, you can consider learning and offering UI/UX. As a person who loves writing, you can create content for clients, or as someone who likes to ideate, you can offer your marketing skills for their business.
2. Build a portfolio and write a convincing proposal
While approaching clients, you need a credible portfolio that aptly represents your skills. It could be a record of past work and a short account of it if necessary. A portfolio will enable the client to perceive whether your past work resonates with what they are currently looking for and if you are a good fit for the company. Next, add in testimonials so that your client knows what others think of you and they get a realistic view of you as a working professional. These testimonials could be from a colleague you've worked with in the past or your direct manager.
The right proposal includes your work experience and explains to the potential client how you can solve their problems.
3. Find a niche as a freelancer
The easiest way to decide which freelance tasks you should take up is to work on tasks that coincide with the work you have done in your full-time position. It is the fastest and quickest way to jumpstart your business. Once you have decided on this, look up different platforms where you can find clients. Should you get in touch with an outsourcing agency or would other online freelancing platforms be more helpful to attain the kind of work you desire?
4. Manage the finances as a freelancer
When you work out the rates of a particular assignment that you are taking on, you also need to understand your daily expenses. For instance, the cost of the laptop, internet, housing, and other utility costs. Depending on your field, as your business grows, you would need to invest more and keep up with increasing costs.
You would also need a set method to organize your invoices for your clients. This is where tools like Xolo Go can come in handy. Xolo Go can help you with compliance as well as ensure the right VAT is charged for your client who might be elsewhere in the world.
5. Identify your target audience
You need to define the target group or the target clients that you would be approaching as it is useless to get in touch with businesses you know are not going to use your services. Identify who needs your solutions to solve a problem and those who can afford your services. Then get in touch with them and get to know the company.
6. Choose your first freelance client well
It is vital that you don't take the work that comes your way if it is not in your particular niche. Your first client is the most important one as that is the first freelance work that will go up on your portfolio and it will set a standard for others that you will work with. Therefore, choose the client whose work you like and you would want to help find a solution through your services.
7. Communicate well with your client
Establish a strong working relationship with the client. Once an assignment is given to you, don't just disappear. Communicate with them at regular intervals and update them with any progress or setbacks you are facing. Not only should you provide work of the highest quality but you should also consistently meet the deadlines. This is effective to build trust and ensuring that the client returns to you when more work opens up!
8. Continue expanding and networking as a freelancer
Just because you have enough clients doesn't mean that you should stop looking for more work. Freelancing is an ever-changing model and one client may not stick with you for a long time. So always find time during the week to network and pitch to new, potential clients. It will ensure that you always have work and you don't need to waste days if not weeks looking for a new one from scratch.
Must-have qualities of a successful freelancer
How are you going to distinguish yourself from the competition? The freelancing trend is nothing short of a revolution in the traditional job market. According to a survey of 21,000 freelancers from 170 countries, Europe accounts for most freelancers globally, at 35.5%. As a record number of people enter the "gig economy," it is critical to develop qualities that will ensure success amongst the high competition. This is especially vital for freelancers who are just starting out and do not have a roster of clients to rely on.
Consider working on the following qualities to become a successful freelancer:
Develop your specialization
One of the best ways to differentiate yourself from the competition and automatically attract clients is to find your niche. Companies typically already have full-time employees for general functions and everyday tasks. They look for freelancers when a business problem cannot be solved by in-house talent. This is where freelancer expertise and specialization come into play. Additionally, the more you specialize, the better you become at doing the job. This reduces the time and effort you need to do the same job.
However, developing expertise in an obsolete skill is dangerous as you won't find clients. Hence, understanding the market demand for skills is critical. The key is to identify the gap in the market and attempt to fill it with your expertise. The better you become at a particular job, the more you can charge for it.
It is no surprise that freelancing is more unstructured and uncertain than traditional employment. While this can be daunting for some, on the flip side it is what makes freelancing an attractive option for most freelancers. However, it is vital to mitigate this uncertainty, especially if you are just starting out. To grow and develop your network of clients, you must have rigorous communication skills. This is non-negotiable.
Unlike traditional jobs, you won't be seeing the same clients, colleagues, or bosses every day. On the other hand, freelancers meet new clients frequently. Hence, your communication game has to be sharp all the time. Learn how to communicate your expertise, listen in detail to the client's expectations, convey your deliverables effectively, and finally, understand and implement feedback.
Remember, as a freelancer you have to build your brand. Client reviews and ratings can go a long way to distinguish you from the competition and improve your brand image. In fact, most freelancing platforms require customers to review their experience. Your reviews can be severely compromised if you do not deliver the results promised.
While being your own boss is the dream, ensure that you don't underperform due to a lack of supervision. Make sure you develop a structured and feasible timeline that you can follow. This is crucial if you work with multiple clients and projects simultaneously. Do not compromise on quality for the sake of quantity.
One of the most harmful things to do as a freelancer is over-promising and under-delivering. This can adversely impact your brand. One of the best ways to grow as a freelancer is to keep your clients happy and turn them into repeat customers. Having clients that come to you repeatedly also provides higher certainty.
The only way to keep your clients happy is, to be honest with yourself about your capacity. Freelancers tend to overwork themselves due to a lack of structure that traditional employment provides, resulting in increased burnout. Being transparent and direct about how much work you can take on is better than not meeting your promises. Think long-term, keep your pace steady and prevent short-term burnout.
Common mistakes to avoid as a freelancer
Here are some of the most common mistakes that freelancers commit (usually when they're starting out) :
Not setting up cohesive contracts
If you've just got your first client, the first mistake you can make is to start work immediately. Before you dive in to impress your newest client, take a step back and think about all the terms and conditions that should be mentioned on paper. When will the fee be paid? In how many days is the work to be submitted? What is the protocol if the work gets delayed from your end or the client's side? How many revisions or changes can be allowed? These are all important details that should be mentioned in a contract, discussed with the client, and have it mutually signed before starting off with the work. This ensures that if things get ugly, you have a contract to stand by and the pending work can be wrapped up in an amicable fashion.
Xolo Go's project tool helps you analyze the different terms and conditions that would be relevant to your field.
Not invoicing your projects
Are you simply typing down your project balances and dues on a document and sending it over to the client along with your bank details? Making your invoicing process prompt, detailed and clear makes a world of a difference. Use Xolo Go to make quick, convenient, and professional invoices. With Xolo, you can legally send invoices to clients in over 150 countries. Choose from an array of templates that best match your brand.
When you start out as a freelancer, you may want to save yourself the hassle of getting a new bank account and continue operating from your personal account. However, this is the biggest mistake any freelancer could ever make. Collecting revenue and paying for business expenses from your personal account can make the end of a financial year a nightmare. Many freelancers who have the same personal and business accounts end up paying far more than they should.
With Xolo, you can keep the personal and the professional separate. Using the business bank account, you can receive payments via SEPA bank transfer, Visa, Mastercard, and American Express. Manage and reimburse your business expenses conveniently through a single platform and easily withdraw money from your Xolo bank account to your personal bank account
Being detached from other freelance professionals
It is a thrilling experience to be free and do the work that you have been so passionate about, all on your own. However, freelancing comes with its own set of anxiety-inducing phases of loneliness. No one else can better understand your feelings than those in the freelancing community. You might think that you've got a good handle on all your tasks but it is important to remember that you do need a work-life balance. Vent it out with fellow freelancers at Xolo's Freelance Xchange and learn about coping with this stress from the experts themselves.
4 tips for (new) freelancers in 2022
Freelancing is a rapidly evolving market. Hence, keeping up with the developments in your industry to stay on top of your game is vital. Keep these four tips handy to get the most from your freelancing experience:
Set competitive rates for your projects. Not too high but also not too low as you want your clients to take you seriously and come back with more assignments if they liked your work.
Your portfolio depicts your work but having an online presence where your clients can know a little bit more about you can humanize you. Put your face out there so that your clients know with whom they are working.
Use different tools to keep your schedule on track. Automate your invoices using Xolo Go, set up reminders, and use project management tools to always ensure you deliver on time.
Request referrals from clients once the project is completed. You can also request a review from them, and a brief personal note that you can add to your portfolio.
If your dream as a freelancer is to have clients from across borders, you will need tremendous help figuring out the invoices and sending them in a timely fashion to your clients. It needs to be quick, detailed, and well-done. The accounting experts at Xolo Go can help you without any strings attached. You can automatically invoice your clients across 186 countries with a flat rate fee of 5% on your payouts. Find out more about our service today!