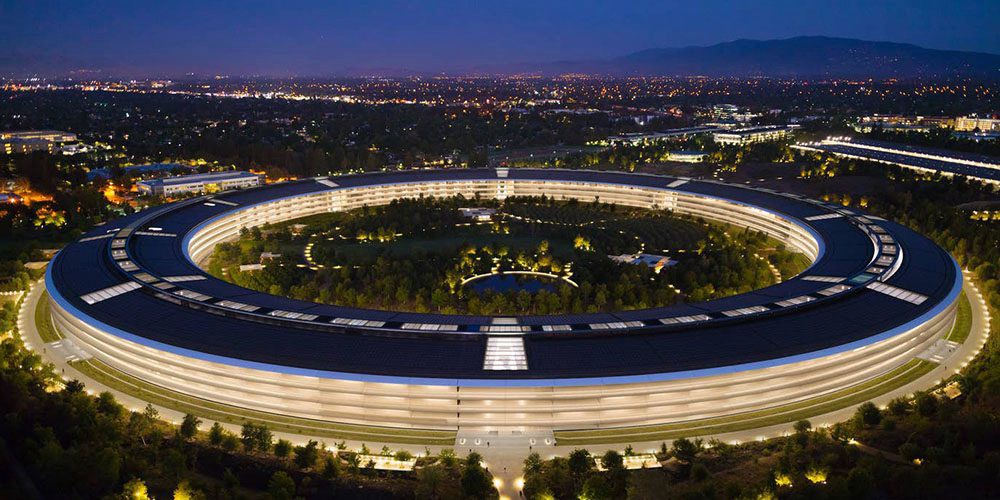 Freelancers, independent professionals, solopreneurs — whatever terminology you use, this group is becoming increasingly important to the world economy. Here we look at why the freelance industry has been booming and how modern freelancing works in 2019.
Why have people turned freelance?
It is safe to say that over the past 20 years the world of work has irrevocably changed. Multinational companies are competing to be the best possible employers with 'trendy' offices being the current, well, trend! Google has funfair-inspired slides, Apple's Californian campus looks like a spaceship and Facebook provides free bikes to employees. These forward-thinking companies provide not only motivating workspaces but also a plethora of benefits and employee perks.
Like the cubicle-style offices, the traditional 9–5 job is also disappearing. People are realising they don't have to be constrained by geography to find work and can have both a flexible and successful career. It seems inevitable that a growing number of people are choosing to go freelance.
According to the European Forum for Independent Professionals (EFIP) and online freelance platform Malt's study on freelancing in Europe, more workers in Europe are aspiring for 'increased autonomy', remote work, flexible hours and co-working spaces. It is no wonder that management is struggling to keep up.
Aspiration. That is what is changing the face of the freelancing world forever. Whether it's a desire for a better work-life balance, an ambition to offer a specialised service or simply a wish to earn independently rather than for a faceless company.
Who are these freelancers?
Malt and the EFIP's freelancing study was one of the most comprehensive ever undertaken and provides an insightful look into the professional freelance industry:
What is the general freelance demographic?
57% of freelancers are 35 and older
The gender split is equal, with 49.8% being female
How do they work?
43.1% are sole traders
75% said freelancing was their full-time job
20% of freelancers work more than 46 hours a week
65.6% work primarily from home
What sectors are most popular?
30.9% are in marketing and communications
26.5% are in IT/tech
Interestingly, 77% said they actively chose a freelance career and 38% said they had contracts with clients for longer than 3 months. This demonstrates that many of the global freelance workforce relish their career choice and enjoy a stable working life.
Freelancers are also 'spearheading the growth of independent work' and are the fastest-growing segment of the EU labour market. 11 million EU freelancers were counted at the time of Malt and EFIP's study.
In the UK, the rapid growth of the self-employment sector has changed the UK labour market for good, with the number of self-employed increasing from 3.3 million people in 2001 to 4.8 million in 2017.
Work strategies and challenges
What strategies do freelancers employ and what challenges do they face? A major contributing factor to the booming freelance industry is the surge of online support and services that facilitate the freelance way of life. These sites are providing features and tools that facilitate the entire process, from lead generation to invoicing. Check out our blog on the 8 free services freelancers should be using in 2019.
Sites like Fiverr, Upwork and Malt are making it easier for freelancers to find clients and vice versa. There are even sites for so-called digital nomads to find work remotely. Indeed, Malt and the EFIP's freelancing survey found that 42.7% of freelancers use online platforms to find work and 28.4% said they find work through social media.
However, although freelancers are finding the work, they are facing challenges when it comes to bringing in the cash.

Last year, PayPal conducted a survey that found 58% of freelancers in the South East Asian region experienced not being paid for their work. While the sample was narrow, the problem is definitely world-wide. Professional freelancers often have to deal with late payments, low bids and even requests to work for free. This is where sites like Xolo are essential. Not only do they support people who are working internationally, but they also help them keep on top of their invoicing, payments, expenses and taxes so that these don't get in the way.

The freelance market has changed a great deal in recent years. With working life and career aspirations as high as they now are, it seems unlikely that things will ever go back to the way they were.


Freelance