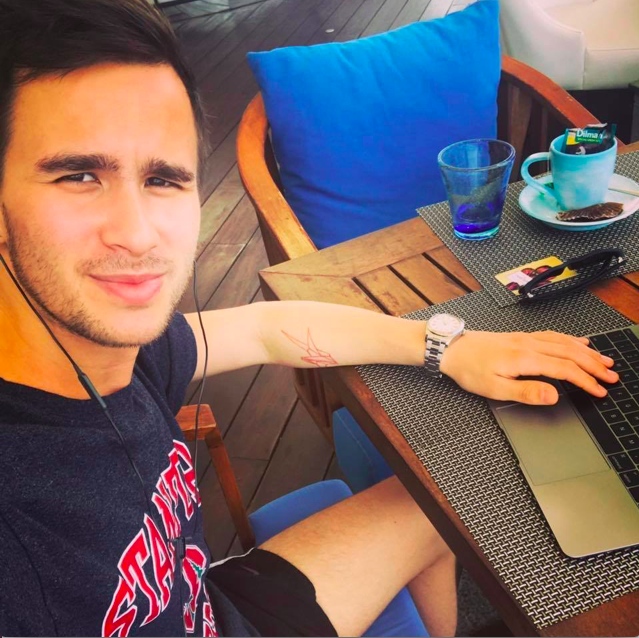 We asked Zack, a seasoned entrepreneur and successful Digital Nomad, to write about his experience from full-time employment in London to becoming a full-time digital nomad.
Enter Zack Young
My name is Zack, I've been a digital nomad since October 2015 and it was the best lifestyle change I've ever made. At the time of writing, I've travelled over 170,000km around the world and built a business which works with early stage companies in New York, San Francisco, London, Sydney & Berlin. Before I made the leap into this new lifestyle, I read so much online but there was no comprehensive guide or blueprint. I've put this piece together to help answer some of the questions I had before I left and share some of the lessons I've learnt as a digital nomad.
A good place to start would be to define what a 'digital nomad' actually is…
"Digital nomads are people who use telecommunications technologies to earn a living and, more generally, conduct their life in a nomadic manner. Such workers typically work remotely — generally from foreign countries, coffee shops, public libraries, co-working spaces and even recreational vehicles — to accomplish tasks and goals that traditionally took place in a single, stationary workplace." — Wikipedia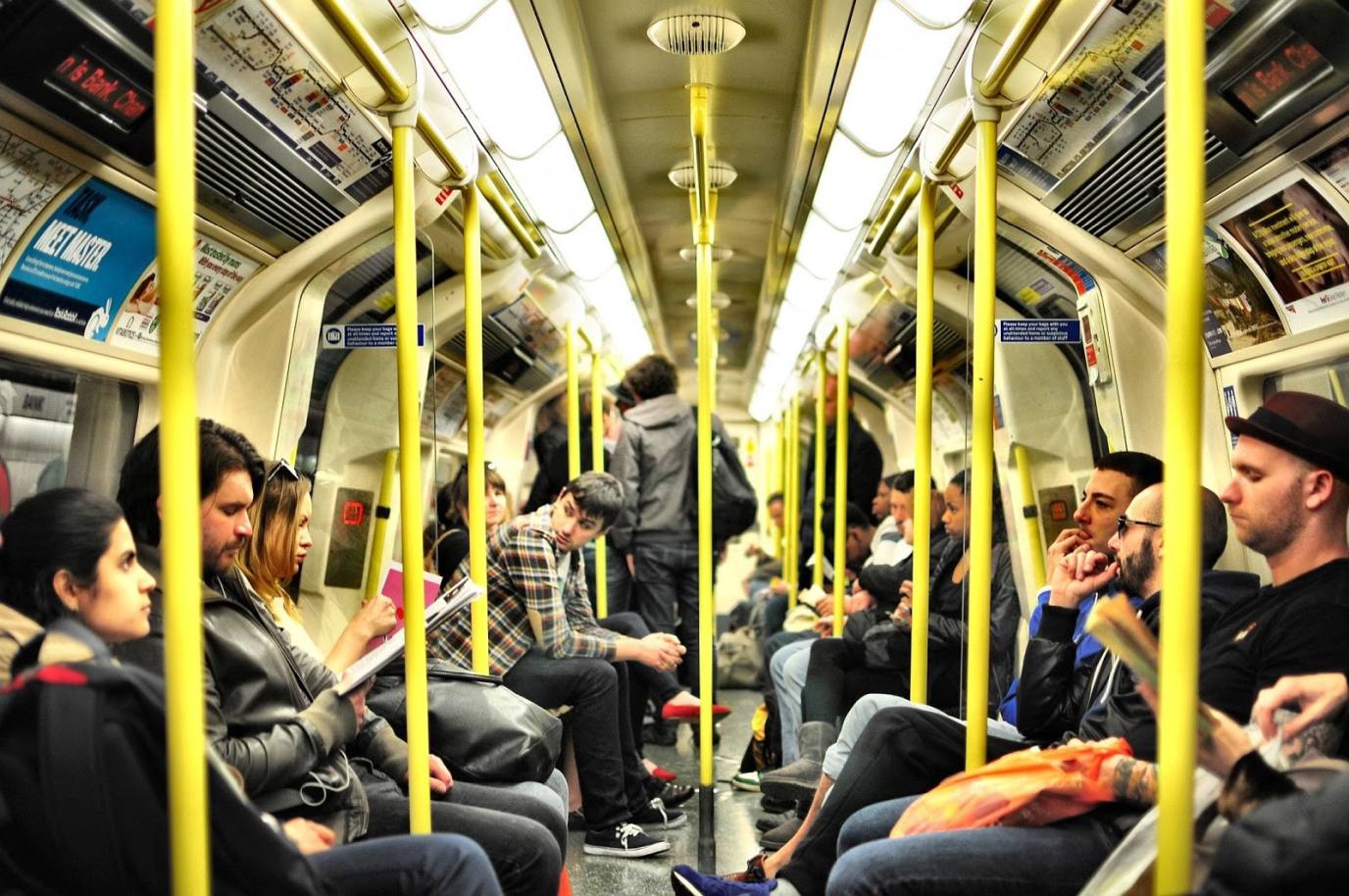 Why would you or anyone else want to conduct their lives in a nomadic manner? Well, before technology was where it is today, people were drawn to this lifestyle for so many reasons; tropical climates, a lower cost of living, more adventure, etc. Now, people are choosing to be nomadic because the world of work is rapidly evolving and there are so many new opportunities available which have never been seen before.
Before I made the shift, I was working full-time in London in the digital marketing space. I lived in a modern apartment & had a great salary but I was deeply unfulfilled. As I stood squashed on the commuter train into the city and waiting in a queue for the London underground everyday, I looked around. I was greeted with miserable faces & tired eyes, it was the modern day work factory and we had all subscribed to it, chasing that 'next big high'. I was torturing myself in return for the next pay day. Over several months, I knew something had to change — this led me on a journey searching for something deeper, something which could inspire me.
Through my journey, I found several articles from other nomads around the web which gave me this inspiration, but there was very little information about the logistics and, crucially, information on how to create a location independent business; all whilst travelling. To help you, I've filled in some of the knowledge gaps I had below.
Before you take the leap
It's important to plan heavily before you depart, this is a commitment to experimenting with a completely new way of living. Spend 3–6 months preparing before you take the leap and you'll have a much greater chance of making it successful.
1. Creating your own business
The most common path for digital nomads and the most rewarding for many is to create your own online business or freelance. Consider what value you can provide for businesses with your existing skill set and experience.
For example…
If you've been working in sales, could you help companies find or convert new leads?
If you've been working in marketing, could you perhaps create your own niche marketing agency?
If you've been working in customer services, could you become a freelance live help agent?
You have so much choice here and you don't have to choose just one — you can become a generalist, or try multiple routes until you find one which works.
Once you've got some ideas, you should setup a company. This will move you from planning to execution and will formalise everything. It'll also help you to reduce your tax and legal liabilities, and enable you to work with companies all over the world.
You could setup a company in your home country, although I discovered the best options for a location independent business are; Delaware (US), Singapore, Hong Kong or Estonia. I reviewed all options balancing complexity, cost & benefits and decided upon Estonia.

I chose Estonia following the launch of the eResidency programme, enabling anyone to benefit from the Estonian digital government. As I setup a consulting and digital services company which is bootstrapped, this increasingly digital country made sense for me. I felt even more confident about this decision after I discovered Transferwise and Skype were both founded here too.
You should study your options carefully as Estonia is certainly not the best location for everyone. I would recommend Delaware if you're looking to build a software company and you're looking to raise capital in the US, or if your target market is the US. Hong Kong and Singapore are strong locations too, but have complex formation and accounting procedures which makes them expensive to manage overtime — leaving uncertainty to the cost of running your new company.
Creating an overseas company was actually much smoother than I imagined. I partnered with LeapIN for all of the company compliance and accounting; this enabled me to have certainty over the monthly costs for the business operations.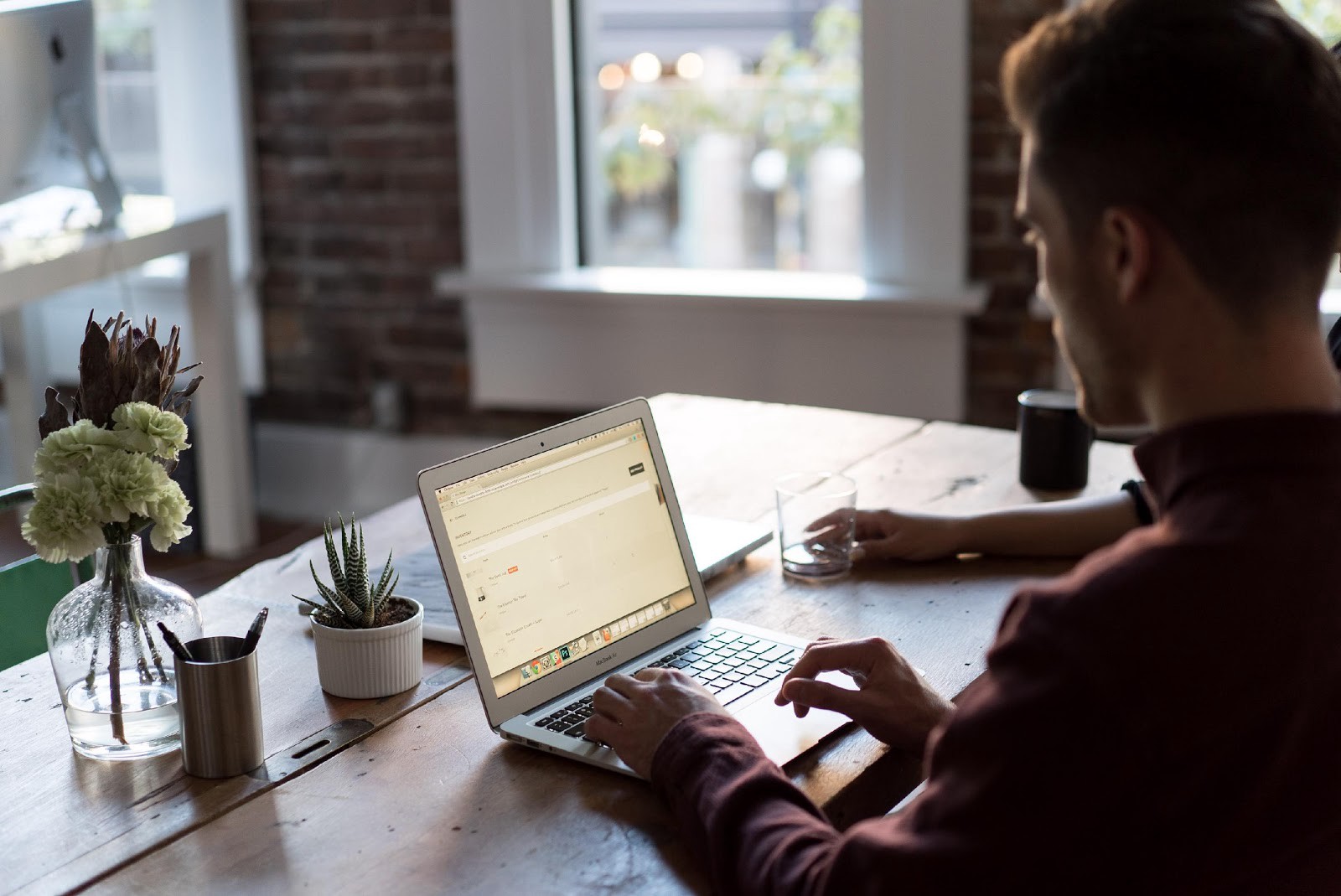 2. Finding a remote job
If you aren't ready to setup your own company, you could join the growing number of remote workers. Split across multiple timezones, distributed teams are more common and companies like Buffer have proven they can be very effective.
To find a remote job, start with websites such as RemoteOK and WeWorkRemotely and search online. You'd be surprised that companies of all sizes have remote positions available across all disciplines such as; technical, marketing, sales, recruitment & more.
3. Personal Brand
One of your biggest professional assets in the evolving world of work is your personal brand. This is what you're known for and how people see you professionally. You should start to invest time into creating content, building out your online profiles & engaging in the networks you'd like to be involved with. Of course, this is an essential step to take before you make the leap as you'll discover that your personal brand can drive you new leads and open up opportunities.
If you don't already have a website or blog, it's worthwhile setting one up. If you aren't active on social media, then start building it into your day — especially LinkedIn, which is a great place to source new leads for your new location independent lifestyle.
'Your network is your net worth' — Tim Sanders
4. Marketplaces
When you're starting out, you may have no clients, but that's where marketplaces can help.
Marketplaces like PeoplePerHour, Fiverr & Upwork are essential to picking up new client projects and generating revenue when you start out.
You should create profiles across all marketplaces and, if possible, try and start bidding for work several months before you leave. You ideally want to have some positive reviews for work you've completed before you leave as this will ensure you have the best chance to secure new client projects when you bid for them on the road.
5. Money
You should look to save up 6 months of runway money before you start your new location independent business. It's universally accepted that the best place to kick start your new lifestyle is Asia so that your money stretches far.
Aside from your savings, you should get a credit card which has fee-free foreign transactions. You can use this to book all of your flights & accommodation and many cards provide you with interest free periods which can help with cash flow on the road (i.e. from when a client project starts and when you get paid).
To get paid, you'll need a bank account for your new company and a way to accept credit & debits cards online. Dependent on what route you take, you may need a way to invoice your clients — I'd recommend Wave, which is excellent (and free).
6. Flights
There are so many great flight search engines such as Skyscanner and CheapFlights, making it easy to find the best value routes. As you'll be flying so much with this lifestyle, it's worth joining a flying alliance to start collecting the flyer miles. This will help you secure free reward flights or upgrade some of your journeys. You should look at OneWorld or StarAlliance, the largest alliances, and decide on the airline programme which you think you'll fly with the most.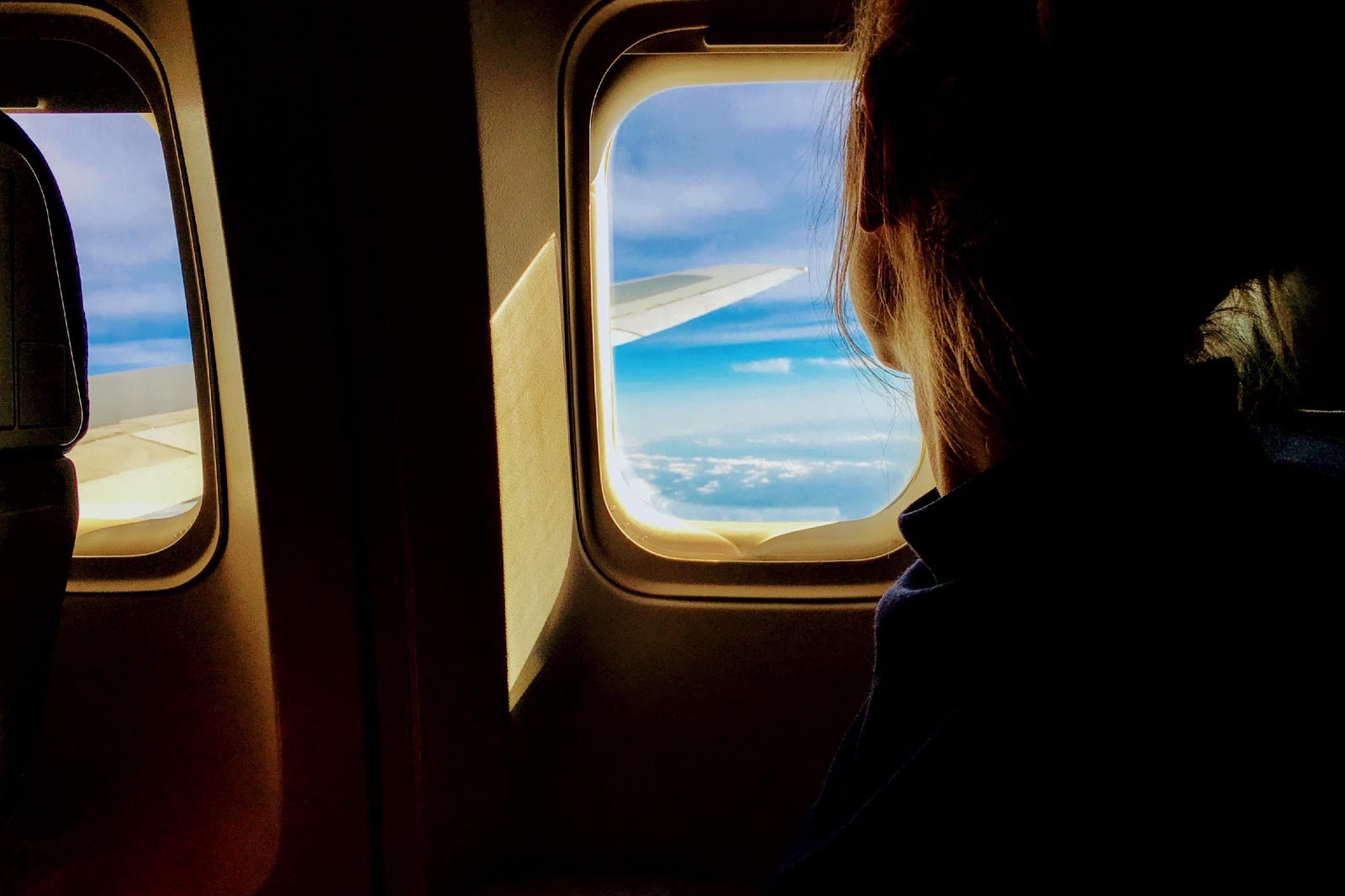 7. Accommodation
Airbnb was only founded in 2008, but is a staple tool for digital nomads; it truly makes living anywhere possible. You can do some research before you go and gauge the cost to rent a space in your new location.
There are also hotels and hostels which are very competitively priced — pick your favourite accommodation search and if you're looking to stay for more than a week, contact them direct for a better rate.
8. Insurance
Insurance is essential, and there are a growing number of insurance providers with products for nomads. Depending on your region, you should be sure to look at the best options for your needs.
9. Baggage
Live as lean as you can. You can always buy things on the road. It may take a little time to realise this but living lean is very enlightening. I'd recommend checking out the Minimalists podcast, they inspired me to cut almost everything out of my life.
Your first few months
You're guaranteed to be filled with excitement before you leave, but equally some anxiety, and this is perfectly normal. You're perhaps moving from a 'safe' lifestyle with fixed overheads and a reliable salary bringing you certainty. Your new lifestyle will be full of uncertainty for several months, but you'll learn to get comfortable with this — perhaps for the first time in your life, you'll be living in 'the moment'.
If you're starting a company, your first few months should be as structured as possible. Pre-plan the places you want to be and try and move slow (staying in places for 2+ weeks at a time). This will help you be as productive as possible. To access the rapidly growing community of freelancers, remote workers & digital nomads, you should explore the co-working spaces in the locations you visit.
Although you should be proud to be a digital nomad, when pitching to new clients you may want to tone down your travel plans or this may make them feel uncertain about your reliability. The world of work is shifting rapidly, but this movement is just starting and not everyone is fully comfortable with the idea. I opted to not share my nomadic status during my first 6 months and simply say I was 'away for business'. This helped me close new clients and prove to them I was very reliable and accessible, without creating any unnecessary uncertainty.
You can check the cost of living and other key facts for locations around the world on NomadList. Be sure to choose locations which are known to have fast and reliable internet connections (such as Thailand, Vietnam & Malaysia). You should also pick up a local sim card at the airport for each new destination — they're very affordable and usually come with a large amount of data.
As you'll likely be working with clients across multiple timezones, try and become familiar with the time difference to whichever location you're based in. To help with this there are some great apps which can be configured to remove any confusion.
Thinking long term
To make this lifestyle work, it takes constant discipline. You're in the driving seat of your own life and the more work you put in, the greater the return. Don't forget that your new lifestyle is not a constant holiday, it can be tough when you're travelling indefinitely but it's okay to stay in bed all day and have lazy days off — don't burn yourself out.
Invest in yourself; it'll be your biggest return. Consider attending courses at Continued Education departments of Universities. Keep expanding your skill set and knowledge — it's crucial you dedicate time to this.
As you grow older and see more of the world, you may be inspired to settle somewhere for a while. You may make deep friendships or even meet your partner out there in the beautiful world. Anything can happen on the road so trust in the journey and always do what feels right for you.
The future of work is remote, flexible & much more fulfilling. Embrace the wonderful opportunities available now with the many tools available to you.
I hope this information shows you that a digital nomadic lifestyle is completely possible, especially with the current changes in our working world. Of course, not all of the information here will be relevant for you & I would encourage you to read as much as you can before you take the leap. I'd be happy to answer any questions you may have about this lifestyle, or the logistics of making it work. Reach out on Twitter @ThisIsZackYoung

Freelance
Customer Story