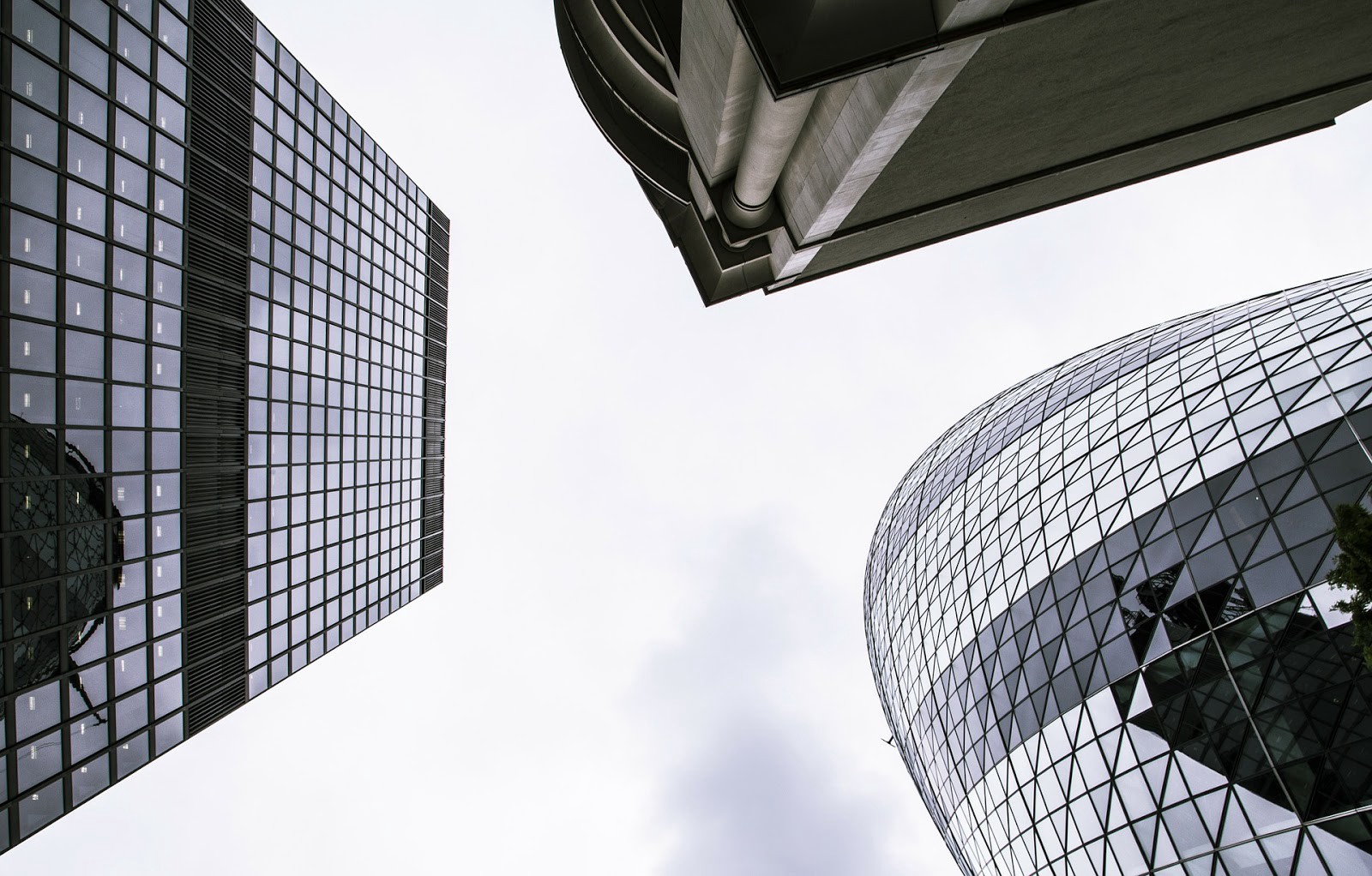 Here's how to go location-independent instead.
The British government has just announced its annual budget and the news isn't good if you're self-employed.
Freelancers, contractors and entrepreneurs have been targeted by major changes to the UK's taxation system that will deprive them of income and make them less competitive internationally.
Approximately 2.5 million people in the UK are estimated to be affected.
The main change is a rise in National Insurance (NI) contributions from 10 to 12 per cent over the next two years, costing them an additional £240 per year on average. This needs to be paid in order to qualify for state benefits, such as healthcare and a pension.
In addition, the amount of dividends they can receive tax-free is dropping from £5,000 to just £2,000. This will bring additional harm to many company owners who choose to pay themselves a minimum wage and then receive the rest of their income in dividends. A basic rate taxpayer will pay an extra £225 per year, while a higher rate taxpayer will pay an extra £975.
The Financial Times explains that the budget aims to "Brexit-proof" the British economy by remaining fiscally-tight, while targeting the self employed to earn additional revenues.
Despite recognising entrepreneurs as "the lifeblood of the UK economy", the Chancellor said that these changes were necessary in response to the "dramatic increase" in the number of Brits who are self-employed. He argued that the changes are fair because the self-employed will then be taxed at the same rate as employees.
Many commentators have pointed out flaws in the government's logic, however.
The self-employed are not entitled to many of the same benefits as employees, such as sick pay or holiday pay. In addition, starting any business involves risk so the changes will discourage many people from ever taking the leap, rather than actually raising these tax revenues on them.
Across the British press, the reaction to the changes was scathing.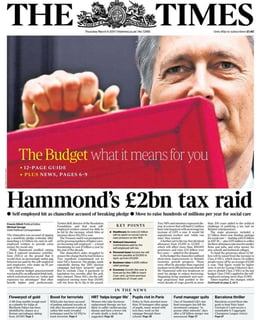 In addition, many professional publications pointed out how much damage the changes would do to their industry.
Design Week says "freelancers may have to put up their fees to cover the extra cost, which will in turn affect the consultancies that hire them." PRWeek interviewed industry leaders who said the changes would "pour cold water on an important part of the economy" and "result in lower take-home pay for freelancers or higher bills for their clients."
An alternative to incorporating in the UK
Some critics say that the government is failing to recognise the changing nature of the global economy in which self-employed Brits need to remain competitive.
The sharp increase in self-employment isn't just taking place in the UK. Around the world, more people are setting up their own limited companies and many are choosing to live and work 'location-independent' as a result.
This is because advances in digital technology and greater flexibility in the global working culture mean that an increasing number of jobs no longer require an office or the need to meet face-to-face with customers and colleagues.
The media call these people 'digital nomads', although many freelancers, contractors and self-employed entrepreneurs enjoy the benefits of location-independence without identifying with the term and there's enormous variation in how much travelling many of these people choose to do.
This global change has led to greater options for people deciding where to register their business and how they can run it online from anywhere in the world. As a result, self-employed Brits do not necessarily have to register their company in the UK.
Having no fixed location can lead to administrative challenges, but one country is rolling out the red carpet (digitally) to help location-independent entrepreneurs succeed.
The northern European nation of Estonia has a digital infrastructure considered the most advanced in the world so they now offer 'e-Residency', which enables anyone access to it with a secure digital identity. One of the key advantages is the ability to use this digital infrastructure to set up and run a company online with minimal bureaucracy.
You can read more about why so many digital nomads are becoming e-residents of Estonia here.
In contrast to the changes being made in the UK, taxation in Estonia is not just fair and simple, but regarded as the most competitive in the OECD. For example, there is no corporation tax for undistributed profits.
To be clear, this is not a way to avoid paying any taxes that are owed because e-Residency does not automatically provide tax residency for you or your business. It's fair (and mandatory by law) that you pay your taxes where you live and work.
However, a self-employed Brit with no fixed location and customers beyond the UK may have chosen to incorporate in the UK, even though they or their business do not necessarily have to choose tax residency of the UK as a result of their circumstances. British travellers and expats may be automatically paying personal and/or business taxes in the UK, as that is where their company is incorporated, without realising that there are better options available to them.
If there is any doubt then it is always best to consult a tax professional for clarity on your individual situation.
Even UK tax residents can benefit
The majority of self-employed Brits are tax resident in the UK, of course, and will have to pay the higher tax rates set out in the budget.
However, they can still benefit from registering a company in Estonia and then save enormously in costs and hassle. This could help offset the tax rises and enable them to trade more competitively.
This is is because fair and simple taxation is not the only reason — or even the main reason — why so many entrepreneurs are choosing to set up their companies in Estonia.
For a start, the fact that Estonia is inside the EU means there has already been a sharp increase in the number of Brits becoming e-residents in order to Brexit-proof their own future and guarantee their unrestricted access to the world's largest single market. The President of Estonia even remarked recently that "the English entrepreneur who is afraid of brexit can find shelter from the storm here", while the Estonian government has set up a dedicated website to explain more.
In addition, Estonia is far from being a tax haven, but it is considered an admin haven instead so that entrepreneurs can eliminate much of the hassle of running a business and focus on their passion instead.
There's two reasons for this.
Firstly, Estonia created its digital infrastructure in order to minimise bureaucracy and the country is now notorious for its ease of business administration. For example, taxes can be filed in mere minutes and it even received a Guinness World Record for the fastest time to legally register a business.
Secondly, Estonia provides low-cost business services based around e-Residency at a very competitive rate and that helps entrepreneurs registered there become more competitive too.
LeapIN is a turnkey solution to set up a location-independent company with a bank account. We handle incorporation, accounting, taxes and compliances. In addition, LeapIN specifically serves the needs of one-person 'micro-businesses' so the services are provided at the right scale for freelancers, contractors and self-employed entrepreneurs.
So far, more than 18,000 people have applied for e-Residency of Estonia from 135 countries and the biggest single motivation (responsible for 41% of applications) is the desire to set up a location-independent company.
To find out more about starting a company in Estonia as a Brit, check out 4 ways it's easier to run an Estonian business in the UK or visit our site to get started.
Freelance
Company Setup