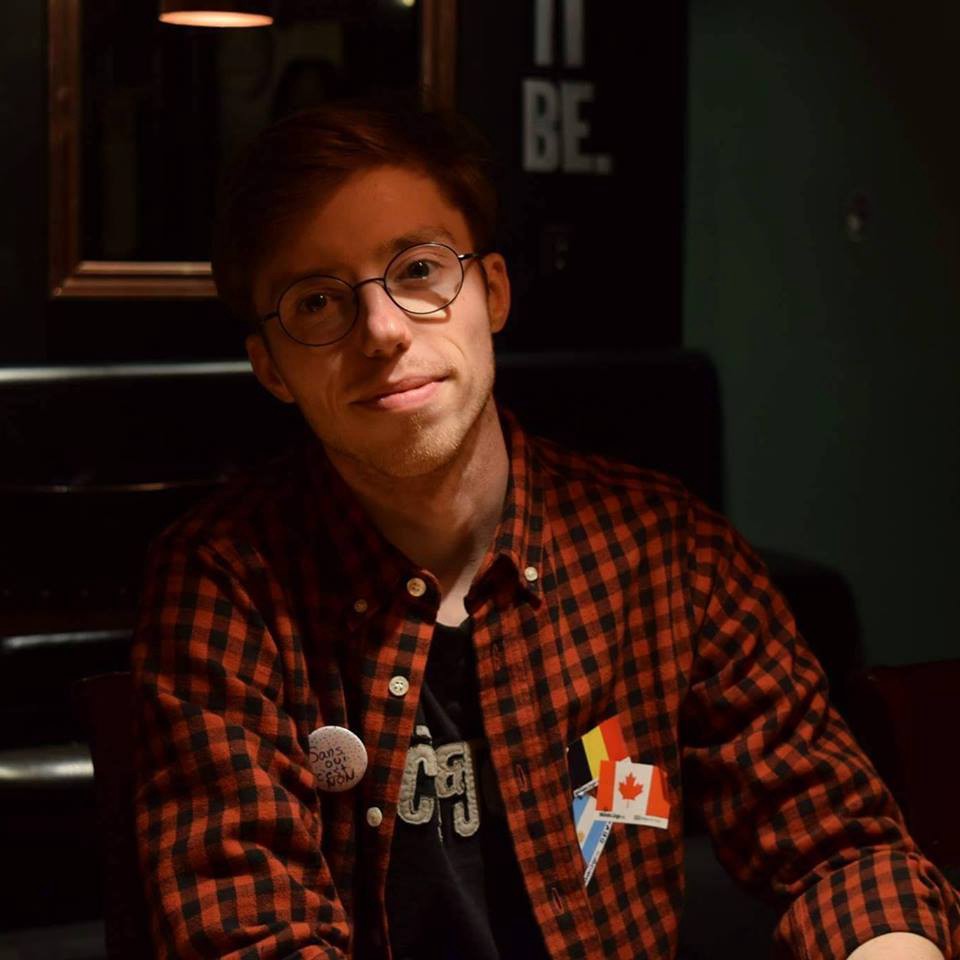 Timour Scrève is a man who understands the value of good data. It's the basis of his company, Humanalytics OÜ, and the reason he's built up a global client base. He's also a traveller, keen to work around the world, and he needed a way to do this while still working effectively. This is where LeapIN came to his aid. We asked him about his work, his travelling, and discovering Estonia.
What does your company do?
Humanalytics specializes in providing solutions for those who want to communicate data. We live in a digital age, and finding and gathering information has never been easier. But finding the right insight, that creates value for your business, as well as communicating it efficiently and visually to the right stakeholders? That's where we come in!
How to measure impact, what are the relevant metrics to include in your dashboards, how to evaluate knowledge sharing, how to visualize the results of a development centre — these are problems we solve for our clients.
Tell us about your recent work history, and what do you like about working around the world?
I grew up in rural Belgium, in a village of a few hundred people. Early on, I started having this feeling that there was more to the world, that there were different places with different people, and one of my first professional goals has been to find ways to live and work around the world.
Recently, I've worked in Brussels (Belgium), Toronto and Montreal (Canada), and Gujarat (India), and I hope the list will continue to grow. I like the freedom, but also acknowledge the privilege of being able to stay somewhere if I like it, and to leave when I'm needed elsewhere.
I try to be extremely careful not to fall into the 'digital nomad' stereotype, and the negative impact that digital nomads can have on the communities they visit. The truth is that we are responsible, not only for our intentions, but also our actions and the real result of our presence in a community. And if we choose to live and work in foreign countries, particularly in the global south, we need to acknowledge the problem of neocolonialism inherent to our lifestyle choices and resolve to do better.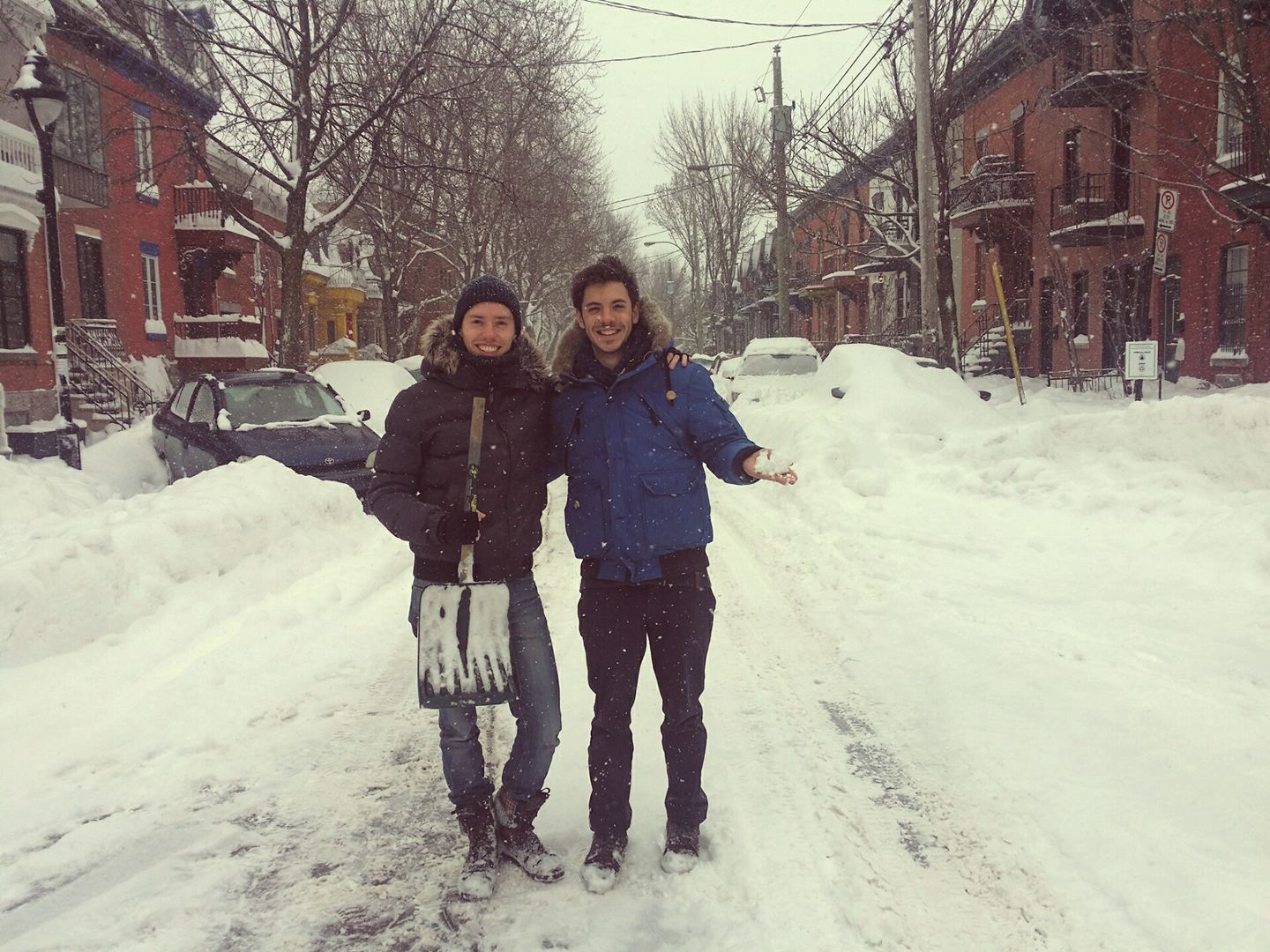 What are the challenging aspects of your work, and how do you overcome them?
My work involves a lot of back and forth with my clients, wherever they are, be it on the creative part of the job or simply when we're defining the scope and target of a project. Working with clients located in different countries proved challenging at the beginning for this reason, but when I finally accepted this aspect of my work and combined it with my ability to move around the world, it gave me a real edge in my relationship with them.
What made you aware of Estonian e-Residency, and what made you decide to take it up?
My best friend is a true Europhile, as well as a passionate social entrepreneur. He heard about e-Residency as soon as it launched and told me right away. It stayed somewhere in a corner of my mind and I decided recently to apply. I only heard about the possibility of opening a business after I received my ID card, at a time when this thought was already in my mind.
I didn't second-guess the coincidence, and started the process immediately. A quick Google search directed me to LeapIN, and 10 days later everything was ready and I was sending my first invoice.
Are there any difficulties due to being based where you are (high bank charges, lots of government red tape, etc.)? Are these helped by your company being based in Estonia?
I'd say that the main difficulty I face is one of bureaucracy. I've spent the last year and a half in multiple countries, usually on a tourist visa. This makes any kind of procedure to open a business somewhere a real nightmare. But the Estonian business model allows me to complete every step of running a business online, which is invaluable to me.
Why did you decide to use LeapIN, and what's your opinion on the service they've provided you so far? What are the best things about partnering with LeapIN?
I discovered LeapIN while I was living in India, after I made the decision to start my business. I knew very little about the procedures involved, and had little time to try and figure it out all by myself with limited internet access. I discovered their services online and decided to give it a try.
I can't say enough good things about their customer service and onboarding system. They helped me set everything up in less than 10 days and my partnership with them has been fantastic thus far.
What do you hope LeapIN, and EU registration for your company, will do to help your business in the future?
I just hope that support for this kind of initiative will grow throughout the EU and borders will become less of a focus. A free flow of people and ideas is what we need most in this critical time.
Talk us through a typical day at work for you. Where do you like to work? Do you ever use co-working spaces? What's your approach to meetings?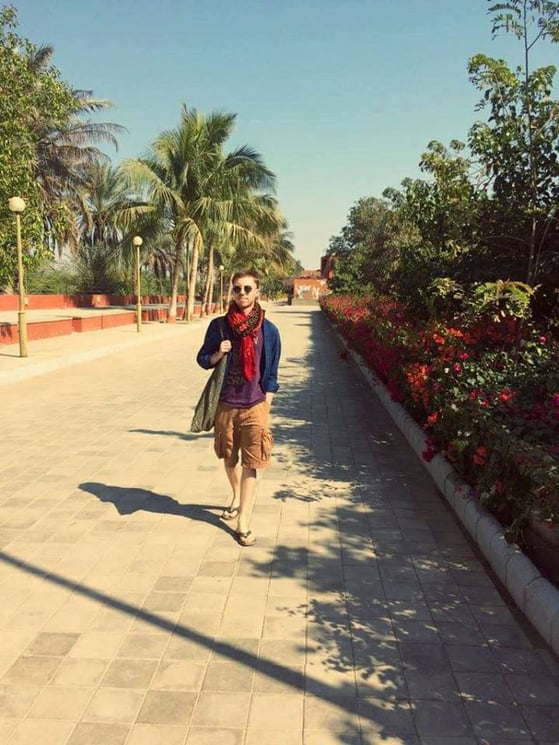 I usually start pretty early because it seems that wherever I end up, I always have meetings with people in time zones ahead of my own. I do all my meetings online, there are just so many tools available for this that it's not really an issue anymore. Skype, Slack, Google Hangouts, Gotomeeting, Arkadin — you name it, I've tried it.
Then depending on my working day, I might go to a café, an anticafé (like a café, but you pay for the time you spend, not for your drinks), a park (and hotspot my computer) or just stay home. I don't really like getting coworking space memberships, they're just too formal for me.
Have you had the opportunity to visit Estonia yet, or do you hope to in the future?
Good question! I haven't but I really hope I'll be able to in the near future. I want to see Tallinn and would love to attend the Black Nights Film Festival one day!
Freelance
Customer story