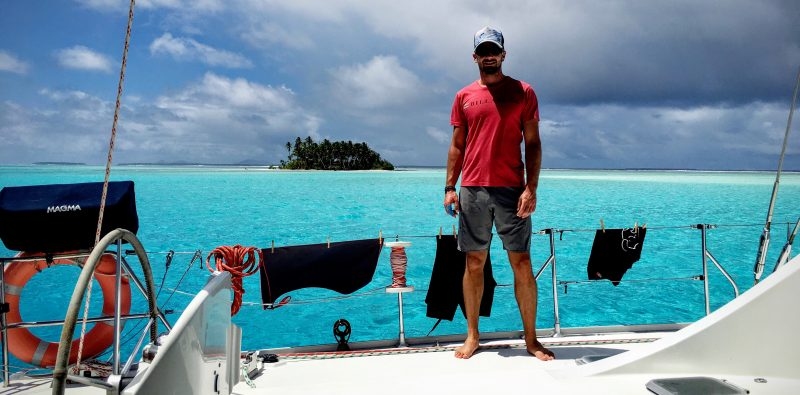 Remote work can done from anywhere — including a sailing boat in the South Pacific.
We asked Stefan, a digital nomad from Germany, why LeapIN was the perfect partner to help coordinate his team of digital nomads across the globe.
How did you become a digital nomad?
I'm originally from the beautiful Black Forest in Southern Germany, and I attended school there, but it wasn't for me. I left to become a car mechanic and later studied Electrical Engineering. In 2007, I went to Stanford University to work on self-driving cars for a while, but left to pursue a passion of mine — kitesurfing in Maui! It was awesome, but I needed to feed my brain with something more intellectual, so I returned to Europe to finish school and eventually became a freelance mobile developer in Barcelona.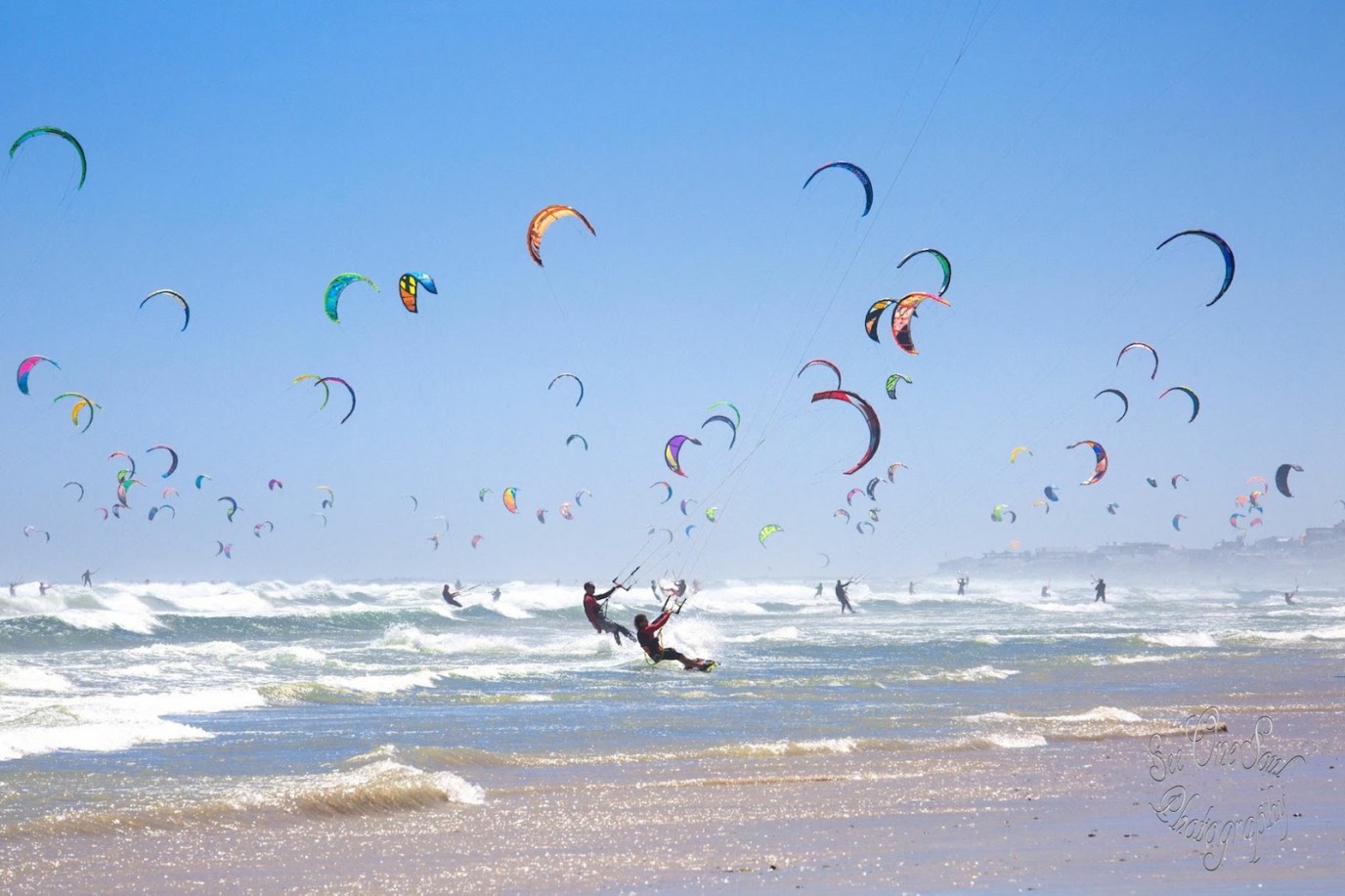 What does your business do?
Our business is several businesses. Beginning with mobile development, we've expanded into software development in general, with a heavy focus on innovation and prototyping. Our customer base is global, ranging from small, highly innovative startups to larger enterprises who require a digital solution to transform an element of their business — like HP, Airbus, Google, automotive and medical companies.
The 'business' has set up companies in Spain, Germany, United Arab Emirates and now, Estonia. Mobile Jazz does app and web development, Bugfender is our custom app logging solution, Optimizing for Happiness demonstrates our learnt experiences on company culture, and Localname is another product we've recently published.
We're an entirely remote, digital nomad company in the sense that we don't have offices. We have 25 staff comprising 11 nationalities, and we meet a couple of times a year at a villa or house in either Europe, Africa or Asia.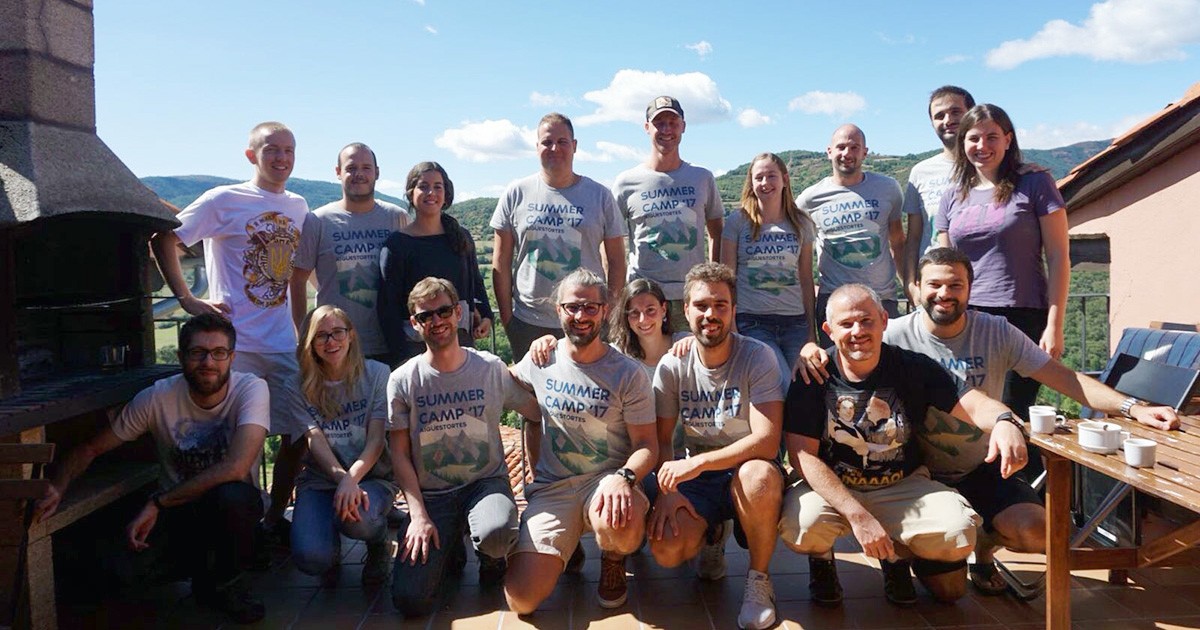 What made you aware of the possibilities behind Estonian e-Residency?
After discussing e-Residency with other digital nomads in several forums, I did my research, and the Estonian company model and straightforward tax system were attractive.
As an early adopter of the latest technologies I was keen to experiment. I became an e-Resident in late 2016 and set up our company a year later.
Tell us about some of the challenges you face in doing business internationally.
The single issue that frustrates me is how and when to apply Value-Added Tax (VAT) to invoices within Europe. As a digital service provider, we don't apply any VAT or Sales Tax to invoices to companies outside of Europe.
However, within Europe, and in particular the EU, it can be a pain to ensure that we calculate the correct VAT — is the recipient of our services a person, a company, or a company that is VAT registered.
Why did you decide to use
LeapIN? And what are the best things about partnering with them?

We required an accounting and compliance partner to manage our Estonian entity, as we wouldn't be resident in the country. The solution had to meet specific criteria.

For example, in Spain, accountants had a similar pricing model, but the customer service wasn't ideal, and mistakes were often made. Germany was very accurate but expensive, and Dubai had recently changed their tax system so was becoming more challenging to manage.

So we began to research service providers, and LeapIN were top of search results on Google with their excellent FAQ and knowledge base. I gave them a call and spoke personally with the CEO, who also took it upon himself to meet me personally. This confirmed our opinion of LeapIN, and we proceeded to become a customer.

Our partnership continues to this day because of the first-class customer service offered — specifically, any question we have is answered quickly, even if they themselves do not know.

I'd highly recommend them.

Did you have to go to Estonia to set up your company? What did you think of the country?
We didn't have to go to Estonia to complete the set up of the company, but we went to open a bank account. Sadly, I only visited Tallinn at that time, but I found the city to be a lovely, small and quaint place that's left me with the desire to visit again.
Opening an Estonian bank account was easy — by far my best experience when opening a bank account. That's compared to opening accounts in Spain, Germany and UAE. Staff speak less English and simply couldn't care less about their customers, and the entire process is burdened with bureaucracy. Opening a bank account in Estonia was simple, short and done in minutes.
What do you hope Estonia, and EU registration for your company, will do to help your business in the future?
We have four companies in four separate countries, and we're gradually moving business away from others and to our Estonian entity. Having an Estonian company is not the solution to our company needs, but part of it.
For example, it empowers us to manage our company online — never having to visit notaries, reducing our company administration costs. However, we're using the payment service provider Stripe, which isn't available in Estonia, so we need to retain our German company. Plus, as an advocate of an active corporate social responsibility, we must pursue this through another country entity as donations to NGOs are unfortunately taxed in Estonia.
Freelance