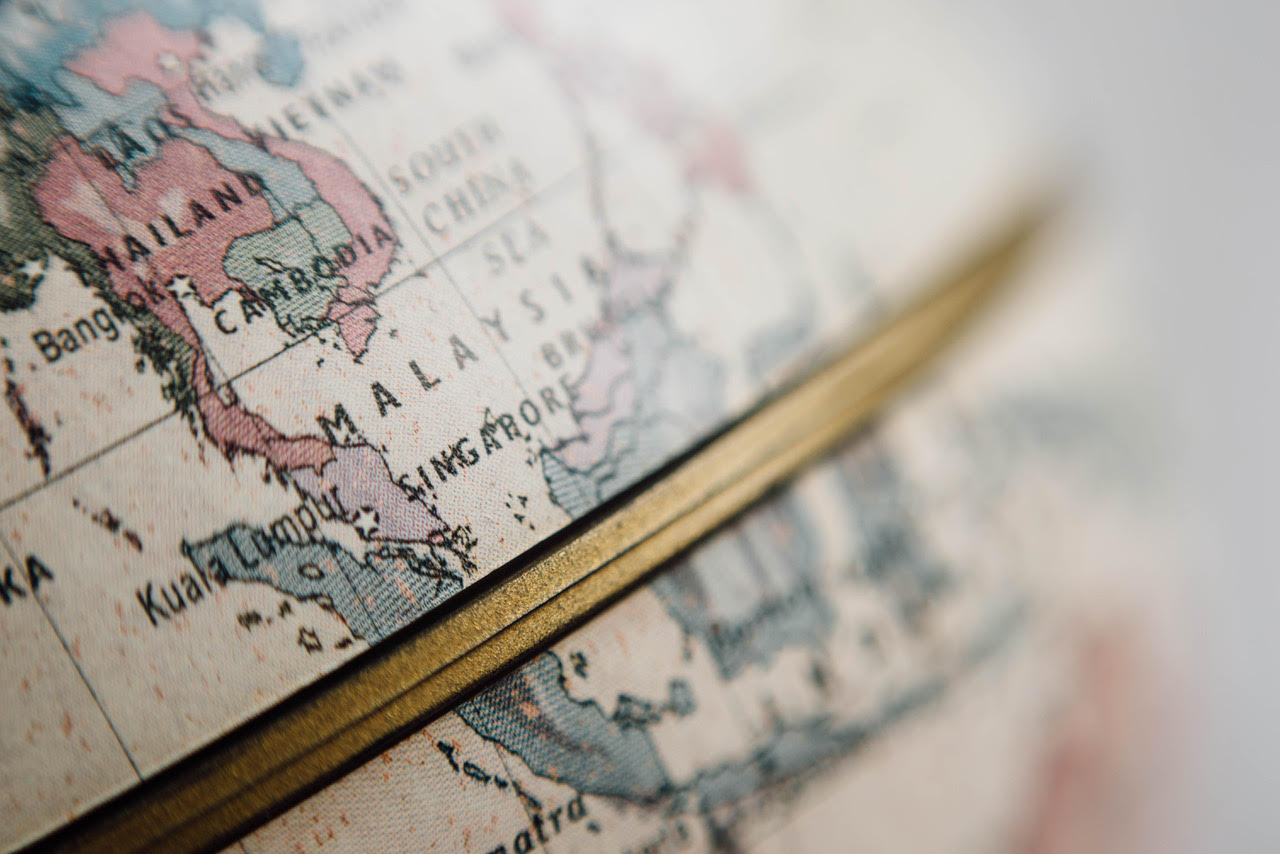 I became a digital nomad in October 2015 and before departing London I read many articles about best locations to live and work remotely. At the time of writing this, I've now travelled around the globe 4 times as a nomad — here are my personal recommendations for the best locations to build your location independent business.
Before I get into the specific locations, I would like to clarify how I define a suitable location. For me, I was used to living a comfortable lifestyle in London — that meant access to a comfortable bed when I wanted to rest, a wide range of food options, gym, reliable wifi, great transport to the world and a community of people I could connect with.
Your Essentials Checklist

(in no specific order)
1. Cost of living
One of the fundamentals of your new lifestyle is going to be the cost of living. Unlike your current lifestyle in a western city you'll likely be earn more than you spend when you get your new digital nomadic lifestyle off the ground.
2. Visa
Wherever you travel, you should always check the conditions of entry for your passport. You can easily find out how long you'll be able to travel to a destination 'visa free' or what the process for applying for a longer visa looks like. Many countries have 'visa free' for 14, 30, or even 90 days.
3. Travel Links
The more remote, the less competitive travel routes (and thus more expensive). When you kick start this new lifestyle, it's important to have access to the global travel market. Some remote islands are only served by one airline, so there is no competition on pricing. Whereas most major cities have many airlines keeping the pricing competitive.
4. Quality of living
You didn't start this life to live rough, so be sure to value your comfort. Especially in the early days — you're making some radical lifestyle changes and you don't want to sour the experience by saving a few dollars on good quality accommodation. Whether it's a hostel, hotel or airbnb or best of all I'd recommend a mix — be sure to value comfort. It'll ensure you get a good nights rest, feel your best & are productive.
5. Safety
As you'll likely be carrying your laptop and other tech gear with you, it's also important to factor in safety when you're choosing a location. Wherever you're staying be sure to search for safety in the area and be cautious when carrying expensive items with you. Even better still, equip yourself with travel insurance which covers your gear.
6. Availability of Wifi
Not all wifi connections are equal and when you can find it, you'll likely get hooked on checking the upload and download speeds. Most big cities will have good availability but this should also be an important part of your decision making process. You'll need wifi to speak with clients, bid for jobs and upload work. I'd also recommend you use a VPN to help secure your data over public Wifi networks. I personally use Freedom which enables secure browsing from over 25 locations globally.
7. Community
Perhaps one of the less talked about aspects of choosing a viable location is having a community of likeminded people around you. It's crucial for your mental health to find connection. You'll find backpackers and travellers, but that is a very different pace of life to a nomad. You can have fun whenever you choose with the backpacker community, but you'll want to connect with other nomads or it can make you feel disconnected from the world. Remember, although the community of digital nomads is growing rapidly — most people will still be confused by the prospect of travelling indefinitely and earning your living through your laptop. It's always good to connect with people in the same boat as you.
Now we've covered what I'd consider to be the vital ingredients to a digital nomad friendly destination, let's discuss the places which I would recommend you consider if you're starting out.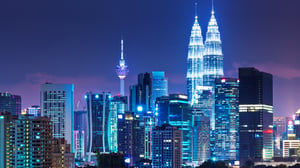 Kuala Lumpur
One of my favourite destinations and one which is highly under rated is Kuala Lumpur in Malaysia. If you're moving from a comfortable western city, you may find it more comfortable to bridge the gap in a city like Kuala Lumpur. It comes with Asian economics making the cost of living very affordable whilst covering your needs as a nomad.
Kuala Lumpur will cost you approximately $1,500 per month (source: nomadlist.com), your best options for accommodation are likely Airbnb apartments which are very competitive. You could have a studio apartment with pool, onsite gym and high speed wifi for as low as $20 per night. It's a highly competitive travel route so if you're flexible you'll find flights to Europe and beyond for very reasonable prices. You'll find great coffee shops to work from and a growing number of co-working spots such as Paper + Toast. The one area I found more challenging in KL (as it's known) is the infancy of the community, although if you're very active and attend the events it shouldn't be a challenge.
Thailand
Thailand has a huge community of digital nomads as it has most of the ingredients to make the nomadic life possible. If you're looking to spend the mornings working and the afternoons in tropical paradise, then Thailand is perhaps your best option.
For city life, head to Bangkok where the is a huge community and plenty of work spots from coffee shops to co-working hubs. Bangkok also has a thriving nightlife, incredible shopping options and a wide range of choices for eating out. In northern Thailand there is Chiang Mai, which has become a mecca for the volume of digital nomads who kick start their new chapters here.
If you're looking for the beach life, then perhaps one of Thailand's islands could be for you. Koh Lanta and Koh Phangan are both are spots and still have reasonably good connectivity.
Wherever you choose, you'll be able to add a full body massage to each day of your new lifestyle for as low as $5 USD for 1 hour. You can really bring luxury to your life here without breaking the bank.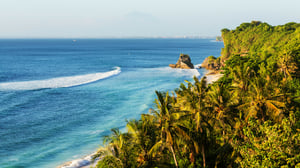 Bali
Bali has a thriving community of digital nomads and is especially ideal if you like to be beachside and are into a morning surf. You'll find the communities are built around Canguu, with an awesome co-working space called Dojo. Also Bali's first co-working space Hubud is a great place to explore if you like to escape. Based in Ubud, which is the health and detox area of Bali.
I avoid riding scooters overseas (for insurance reasons) and Bali is tougher to travel by foot and more expensive to rely on taxis, but it's still possible. If you opt for Bali try and find accommodation near a co-working location.
Europe
If you're looking to kick start your nomadic lifestyle in Europe, then I'd recommend either Berlin or Lisbon.
If you prefer city life then Berlin in Germany is for you. Berlin is a vibrant city with a lot of history. From the ashes, this city has emerged into a highly innovative place for freelancers & startups with a huge community meeting at events almost every night of the week. Kat Loughrey organises the Freelance Friday event in Berlin which has grown dramatically. Cost of living in Berlin is competitive at approximately $2,300 per month (source: nomadlist.com) with affordable co-working spaces, great accommodation options and tasty meals. English is widely spoken throughout Berlin so it's an easy place to get setup.
If you prefer to be beachside then Lisbon in Portugal is a great location with 253 sunny days a year. Lisbon is extremely competitive at approximately $1,500 per month (source: nomadlist.com). You can source great airbnb and hotel accommodation options and there is an incredible range of food options. There are numerous co-working options too such as Second Home, or you could opt to work from a cafe overlooking the beach. There is a great coffee culture in Lisbon so it's easy to find great coffee for a great price!
Whilst your physical location is important, you should also consider where you're going to base your company. I setup my company Digital Native Ventures in Estonia through the eResidency programme and use LeapIn to handle all of the compliance. This way my clients know the company has a fixed based, even though I move around constantly. You can setup your company almost anywhere although Estonia is one of the best places to create a location independent company (and therefore why I chose it).
I hope this article has helped inform you about what's important to look for in a digital nomad friendly location — especially when you're starting out. If you have any ideas for places I've not recommended, please reach out and suggest them.


Freelance