A digital nomad's 5 favorite places for remote work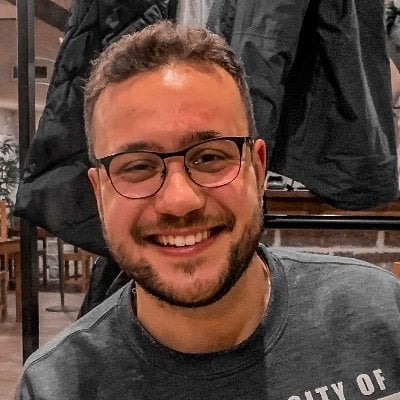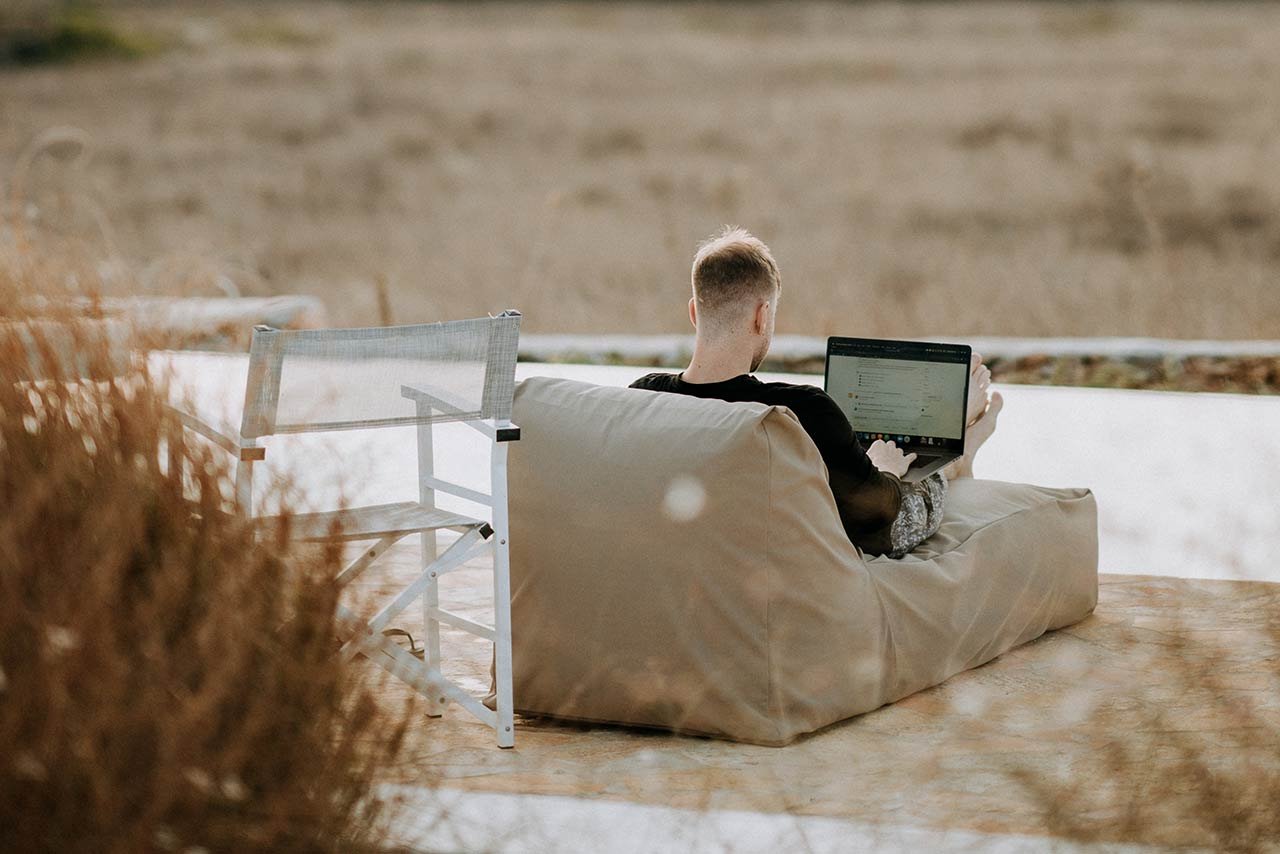 My social media feed is filled with pictures of people working from supposedly idyllic locations. Beach clubs, jungle huts, tents next to a lake, the list of unique workspaces is endless. There are probably some people that can be productive in these locations. But I, like a lot of my friends and fellow digital nomads — am not one of them.

Even with having a lot of flexibility on where I work from, my preferred spot is a good ol' desk with a comfortable chair (with proper back support) in the perfect serenity of my accommodation. There's no need to complicate things, right?

But what happens when your accommodation isn't the most inviting workspace? Or if that allegedly-steady internet connection is acting up? Or most important of all — when your surroundings leave you a bit uninspired and you're seeking a new environment to boost your creative juices?

I'm here to share the best places for remote work from my own experience as a digital nomad and solopreneur. I'll also share some common etiquette so you'll be more likely to make some friends instead of enemies. Some of these places are quite common but I am confident at least one or two will surprise you. And if not? Well, great minds think alike!
#1 - Coffee shop
There is a reason that Starbucks and other trendy coffee spots are always filled to capacity with people typing away at their tables. Some are writing the next New York Times bestseller, others probably just showing off their shiny new Macbook. Still, a lot of people work from coffee shops. And for good reason!
As I mentioned in a previous article about workspace optimization, this type of location offers your brain micro-stimulations. These happen through different smells, sounds, and watching strangers going about their day. Coffee shop owners know this and target remote workers and students by playing lo-fi music playlists or organizing networking events of their own. So why not make the most of it?
Some working in a coffee shop etiquette
Don't be a space and/or outlet hog. Try to snag a seat in the corner and bring a small extension cord with you if you need to juice up your devices.
Be a good customer. If you're sticking around for awhile, order more than a small, black coffee. My rule of thumb is to order something at least every two hours.
Your neighbors are begging you — no formal meetings. One-on-one conversations are fine. But if you decide to have a full-on client meeting in your local coffee shop you're definitely going to get some annoyed looks.
#2 - Library
The library is usually perceived as a place filled with dusty old books, long abandoned by humans since the dawn of the internet. If you think the same way, then you might be are wrong.
Many factors make the library the perfect place for quiet and focused productivity. Their access is free in most cases, the spaces are built to be conducive to reading (aka ergonomic). Best of all, the vast majority of libraries have a solid wifi connection.
Also, the atmosphere of some libraries makes you feel like you are a student studying at Hogwarts. Who doesn't want to imagine they're a wizard studying for their potions exam whipping up their latest work for the Xolo blog?
Some working in a library etiquette
Shhhhh, no noise allowed. If you need to join a call, then book a booth or take it from the lobby.
Avoid exam season. During this time the libraries will be filled with students trying to cram their brains with the last bit of lectures before the big test. If you can, make it easier for the poor sleep-deprived students by choosing to work somewhere else (keep reading for ideas!).
Clean up after yourself. Help to keep your space tidy and organized before you leave your desk. Librarians are there to help you find your sources and to help with admin work. What they're definitely not here for is to clean up your thermos coffee stains.
#3 - Shopping mall
Shopping malls are great because of their size and the flexibility they offer.
Similar to coffee shops, shopping malls offer a great opportunity for those "micro-stimulations" that our brain loves so much. Grab a corner table in the food court, and make the most of those micro-stimulations from the energy of shopping strangers.
An important thing to always have in mind when working at a popular place that happens to offer free wifi? You better use a VPN — just in case.
Some working in a mall etiquette
Don't space/outlet hog. Same rule as in coffee shops. Try to occupy as little space as possible and don't hog all the power outlets in the food court.
Notice commercial areas. Try to discern between the public area tables and the ones that belong to a store.
Mind your belongings. As you are in a high-movement space, it is best to account for your belongings at all times. But you don't need to be so hyper-vigilant it's distracting. You can always get a cable lock for your peace of mind and productivity.
#4 - Coworking space
Coworking spaces are the best solution for most digital nomads out there. Yes, you need to get a day/week/month pass but in most cases, it is the same (or even cheaper) as buying a coffee and a muffin in Starbucks. Plus, in these spaces, you can expect high-speed internet, networking events, comfy workstations, and video-call booths. Better yet, at coworking spaces, you might make some new buddies and collaborate with fellow visitors.
Some coworking space etiquette
Mind the area. Some spaces offer both normal and focus (quiet) areas and you should be aware of that when setting up for the day. No one wants to hear you typing on your loud mechanical keyboard while they are trying to focus on an important task.
Approach people correctly. I have noticed that in coworking spaces people can come up to you simply to have a chat, and that is lovely for some but anxiety-inducing for others. If you feel like chatting with a fellow remote worker who is working next to you, first ask if it's okay to do so.
This space isn't your place. Even though you are paying for "office rent" please be mindful about your workspace. Keep it tidy, don't make it a home office (even if you have a cold desk), and don't invite non-members over unless it's for a pre-agreed client meeting.
#5 - Park
You would think that working from parks doesn't make much sense but I respectfully disagree! City parks are perfect for ad-hoc tasks such as scheduling your day, replying to simple emails, keeping up with the news, and taking a coffee break. Better yet, walking meetings are a perfect way to keep in touch with colleagues!
But don't feed the ducks. That's just another excuse to procrastinate. Parks, of course, are not meant to be workstations for people to work in so remaining focused on more complex tasks may prove challenging. It's a great place to boost creativity and provide some visual stimulation for your brain. But If you want to avoid procrastination, or just being uncomfortable — keep your time there short.
Some working in the park etiquette
Mind your surroundings. It's okay to write an email while strolling but take care not to wander through the running lanes, or hold up the people behind you during your little walk-and-respond session.
Breath in that fresh air. Sometimes putting down the phone and taking a couple of minutes to simply look at nature and relax can be enough to jump-start your day.
Keep the park beautiful. You likely know this by now, but keep the park nice for all the other creatures (human and otherwise) looking to enjoy some outdoor time. Pick up those granola bar wrappers and coffee cups and throw them in a designated bin.
Know any other cool places?
Being a digital nomad gives you a lot of flexibility to work from wherever, but that does not mean that you shouldn't be mindful. Different locations are suitable to different requirements — like meeting with a client, having a video call, or diving into some deep work.

Try out different places and see what suits your situation best. Most importantly, enjoy the process, and please share some of your best places for remote work with the world and @ me! Twitter: @JorgeGoncalo
About Jorge
Jorge is a digital nomad from Portugal with experience in the startup world, remote working, and Chinese technology. He worked previously at Wise and Deel and is currently a remote graduate student at SOAS University of London. In his free time, you can find him learning new languages or planning his next destination, be it a restaurant or a new city in a different corner of the world. Jorge uses Xolo Leap so his business can travel the world along with him.