The solopreneur's workspace optimization guide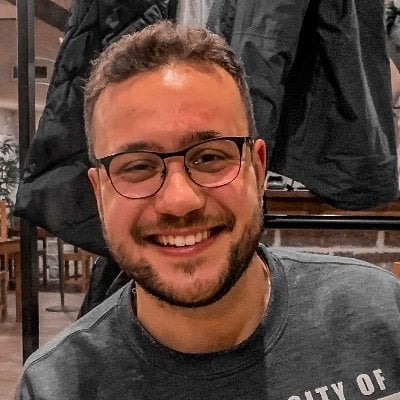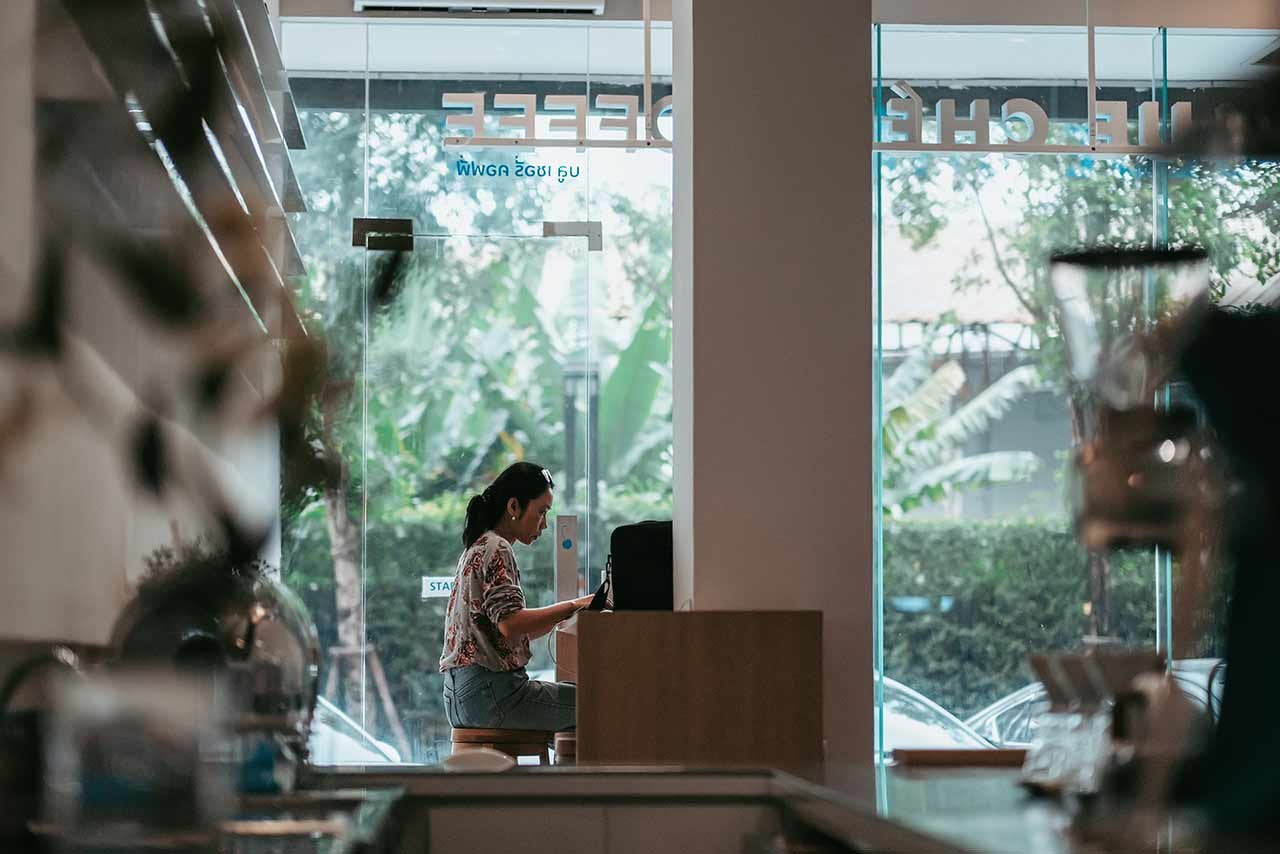 The first thing my girlfriend does when we arrive at a new Airbnb is to assess the room's lighting and, if necessary, move the furniture around so that she can create a comfortable working area.
Sounds a bit crazy, right? But this process of priming and prepping your environment can actually play an important role in how you can make yourself as productive as possible.
In the same way that an expert chef always goes through the mise-en-place before cooking the actual dish, when you organize your space, you're preparing your mind for creative work.
As a digital nomad and a solopreneur, I would say that thinking about where to work occupies a significant part of my planning time. I like to work mainly from the accommodation where we're staying, but when we need a sprout of creativity, or simply feel restless, we enjoy getting some work done in coffee shops or coworking places as well.
I have tried a variety of different setups and found key tips that helped me improve my efficiency. And I hope that you find these tips useful in your daily life as a solopreneur on the move.
Tip #1: Posture & ergonomics for digital nomads
People started studying ergonomics during the World Wars because pilots were having accidents due to the poor design of their cockpits (aka their workspace). Fast forward to present day, companies around the world spend a sizable chunk of money on office equipment, yet most solopreneurs spend hours perched on unforgiving wooden chairs, or hunched on a sofa —no wonder we all have banana-shaped spines!
I suffered from posture issues all my life, due to my laziness, and quite possibly, because I would ignore it until I was in physical discomfort. Once the pain became chronic, that was my wakeup call that something needed to change. So every day I make a conscious effort to improve my posture with small tweaks to my environment:
Raising my screens to the ergonomically correct height
Comfortable (but not too comfortable) chair
Small movement breaks (I use the

Pomodoro technique

) to do some stretches or just get up to move and get the blood flowing
A stand for my laptop and the addition of a second screen were honestly game changers for me. By using a stand I don't find myself correcting my posture as much and my wrists are perfectly placed in typing mode. Since I didn't want to carry two extra pieces in my luggage to raise both my laptop and my second screen (which is also my iPad), I looked for a solution that would stick to my devices. Moft has some excellent solutions that will give you good value for the price.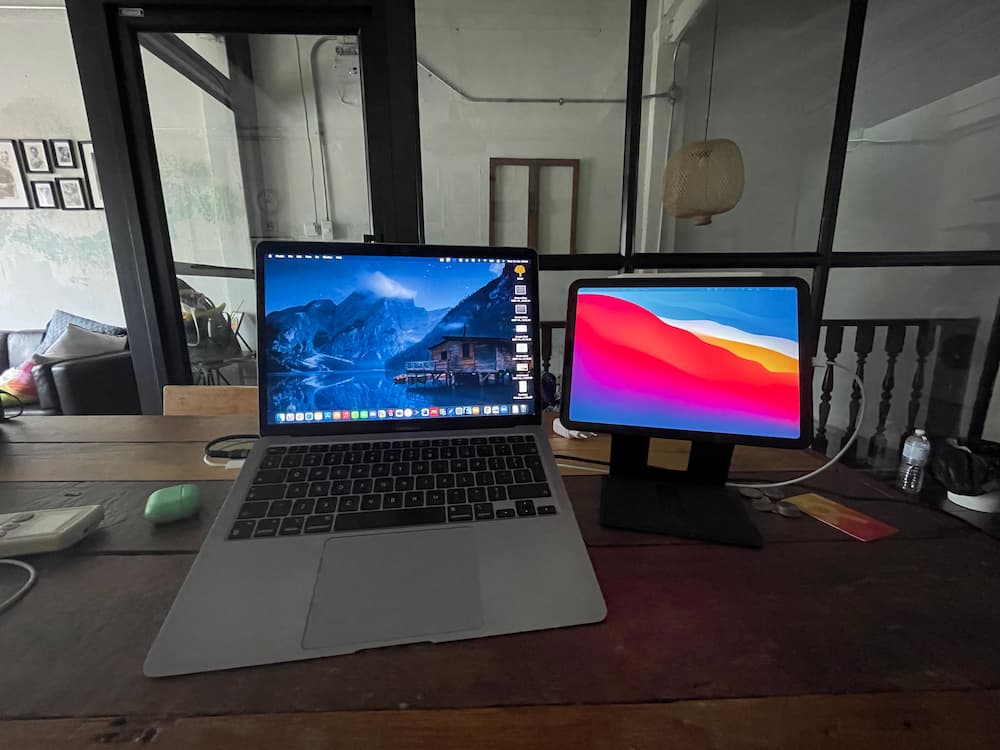 In terms of movement, whenever I finish a task, I get up and do a small errand, or stretch my neck and shoulders with some pulling exercises (like number #2 here). Having a smartwatch/fitness tracker is excellent motivation to get up and move a bit, as my OCD brain needs to hit the 10,000 steps mark every day.
Finally, take care of your eyes! Make sure to get as much off-screen time as possible, work from well-lit locations, or get a cheap portable light). If you wear glasses, consider the upgrade for blue-light lenses (it's been a huge help as someone who (used to) suffer from chronic end-of-workday headaches).
Tip #2: Engage your brain by changing locations
Feel like you've fallen into a runt? Suffering from a creativity/productivity block where you just can't seem to get those to-do's checked off? It's been scientifically proven that working for short periods in new places (coffee shops have entered the chat) re-energizes your senses and increases brain activity.
Why? Everything from the unpredictable movement of other customers, the aroma of brewing coffee, the whirring of coffee grinders, and the change in light source are all stimuli that your senses absorb and help activate your brain. That said, it's not as overwhelming or extreme as working from a bus on a winding mountain road! 😅
So should you try getting things done while enjoying a cup of joe in a cozy coffee shop? Absolutely, but remember to be a respectful coffeehouse customer. That means don't hog all the power outlets, and don't overstay your visit. I'd recommend short bursts, not 8-hour shifts in the Starbucks next door. And if you do need to stay all day, make it worth their while by ordering more than a small black coffee!
Tip #3: Show those cables who's boss
Since we're constantly on the move, digital nomads have to pack their belongings almost as often as we change our clothes. So with that in mind, I found that it helps to create a system for your cable management so you can reduce the number of cables you need to wrangle and untangle on a daily basis. New standardized power/data transfer outputs like USB-C greatly help with that, as nowadays you only need one charging brick for all of your devices except for *ahem* certain brands (looking at you Apple 👀).
My digital nomad pro tip is to assign a specific pouch/packing cube in your luggage for all the tools you need for work. It doesn't need to be anything fancy, just something that can accommodate all your equipment for easy transport.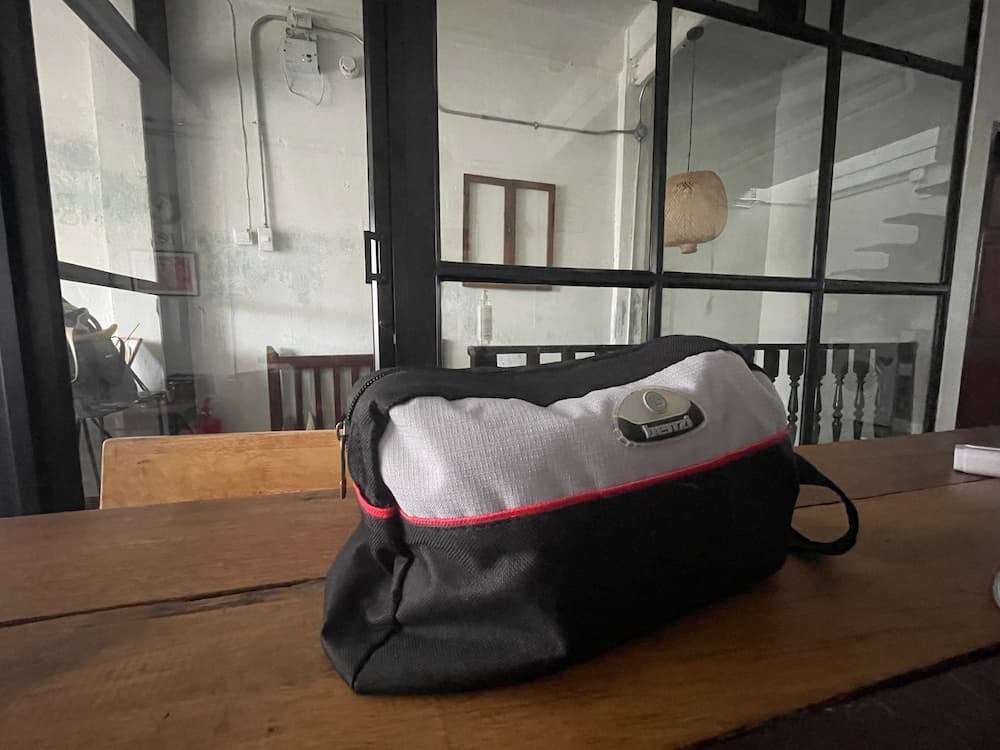 It's also important to prepare in advance for common issues. Before booking a new Airbnb, I always ask for a picture of the internet speed in the accommodation as my ability to work will be directly affected.
Just in case, I also research coffee shops and coworking spaces in the city where I'm headed. It takes me 10 minutes but it pays off bigtime by reducing stress if/when the internet goes off, or your entire street loses electricity for the entire 8 hour workday! 😅
And if worse comes to worst and you need to push a release in the middle of the jungles of Costa Rica, some people like to use mobile hotspots to ensure proper WiFi connection (given your 4G actually works and you have cell reception).
Tip #4: Invest in tools that save you time
Solopreneurs tend to be risk-takers by nature and they learn gradually what's best for their business. I started my one-person business with this attitude: "If I'm going to pay for something, it has to have good time-saving or productivity ROI."
There are countless laptops on the market, and arguably better & cheaper ones than the one I have, but I decided to buy a Macbook as I was already an owner of other Apple devices. I also got an Ipad to take handwritten notes for my Masters' program, organize my readings, and to use as a second screen with the Sidecar feature.
Are there cheaper options? Absolutely. Are these products overpriced? Definitely. But I wanted something that doesn't interrupt my thought process and, well — this is definitely it. As a business owner, I don't want to waste time tweaking systems or dealing with bugs. And if that means selling my soul to Apple, then so be it (it's still a huge investment).
You can also save time by delegating your admin tasks to vendors with specific expertise. For example, I use Xolo Leap to manage my business and I don't need to worry about accounting. In my experience, accounting takes a ton of time — but worrying about it tends to take up even more!
Whenever I buy anything for my business, I take a picture of the receipt, upload it to my dashboard, and Xolo takes care of the rest. Couldn't be easier!
Final thoughts on a mobile-optimized workspace
The saying "sound mind in a sound body" tends to frequently pop up in the captions of the photos people post of their workplaces at low-lying tables on the beachfront. But what they don't show is what's happening behind the camera: an increasing probability for a curved spine, chronic lower back pain, and countless throbbing headaches!
Realistically, most digital nomads and solopreneurs will be working from their Airbnbs or some other public place or, if a more professional setting is needed, booking a one-day pass at a local coworking space. It's simply not comfortable or productive to do a focus session with your feet in the sand on a white-hot beach! (Even though the idea sounds amazing in theory.)
There are countless articles on the topic available online, but I wanted to share my own experience. My goal is to be as nimble as possible while still remaining productive, and the products that I use are essential for that.
And trust me, even after all of these tips, some days I still find myself hitting my head against the wall (figuratively speaking, of course) because of writer's block or a terrible internet connection. But hey, that comes with the lifestyle! 😎
About Jorge
Jorge is a digital nomad from Portugal with experience in the startup world, remote working, and Chinese technology. He worked previously at Wise and Deel and is currently a remote graduate student at SOAS University of London. In his free time, you can find him learning new languages or planning his next destination, be it a restaurant or a new city in a different corner of the world. Jorge uses Xolo Leap so his business can travel the world along with him.
Want to read more from Jorge? Check out his articles about using product management best practices and his 5 favorite digital nomad visas for solopreneurs