Before embarking on a new business venture, any wannabe entrepreneur should evaluate the minimum running cost of their company. This cost depends heavily on location, size of the company and the type of bookkeeping solution adopted.
When I opened my Estonian company in 2006, things were not as automated as today and setting up a company was a little bit more complicated than now.
Back then, opening a company in Estonia was already an inexpensive process and, compared to the bureaucracy in my home country of Italy, it was like a trip to the supermarket.
Unfortunately, the whole process was entirely in Estonian and not exactly easy for foreigners like myself. To set up a company I still had to go to a notary, needed a translator and needed to do a certain amount of paperwork.
A few smart Estonian entrepreneurs spotted the opportunity to make the process easier and faster - in 2006 they started to offer ready-made companies for a lump sum of 10,000 Estonian kroon (around €600).
These ready-made companies were opened and never used, left dormant with the sole purpose of reselling them for a profit.
Given the number of foreigners coming to invest in Estonia in the early 2000s, this was a clever example of entrepreneurship - easing a pain and making a profit for doing it.
So I took advantage of this service and jumped into entrepreneurship myself.
I put together €600, which felt like a lot of money at the time, and went to the notary to acquire the ownership of my first company.
In January 2006, with just €600 and 20 minutes of my time, I became a company owner.
The whole process took about one week from the moment I paid and booked the notary appointment.
Fast-forward to today.
Estonia entered the eurozone in 2011. By then, the entire domestic business was running on digital signatures.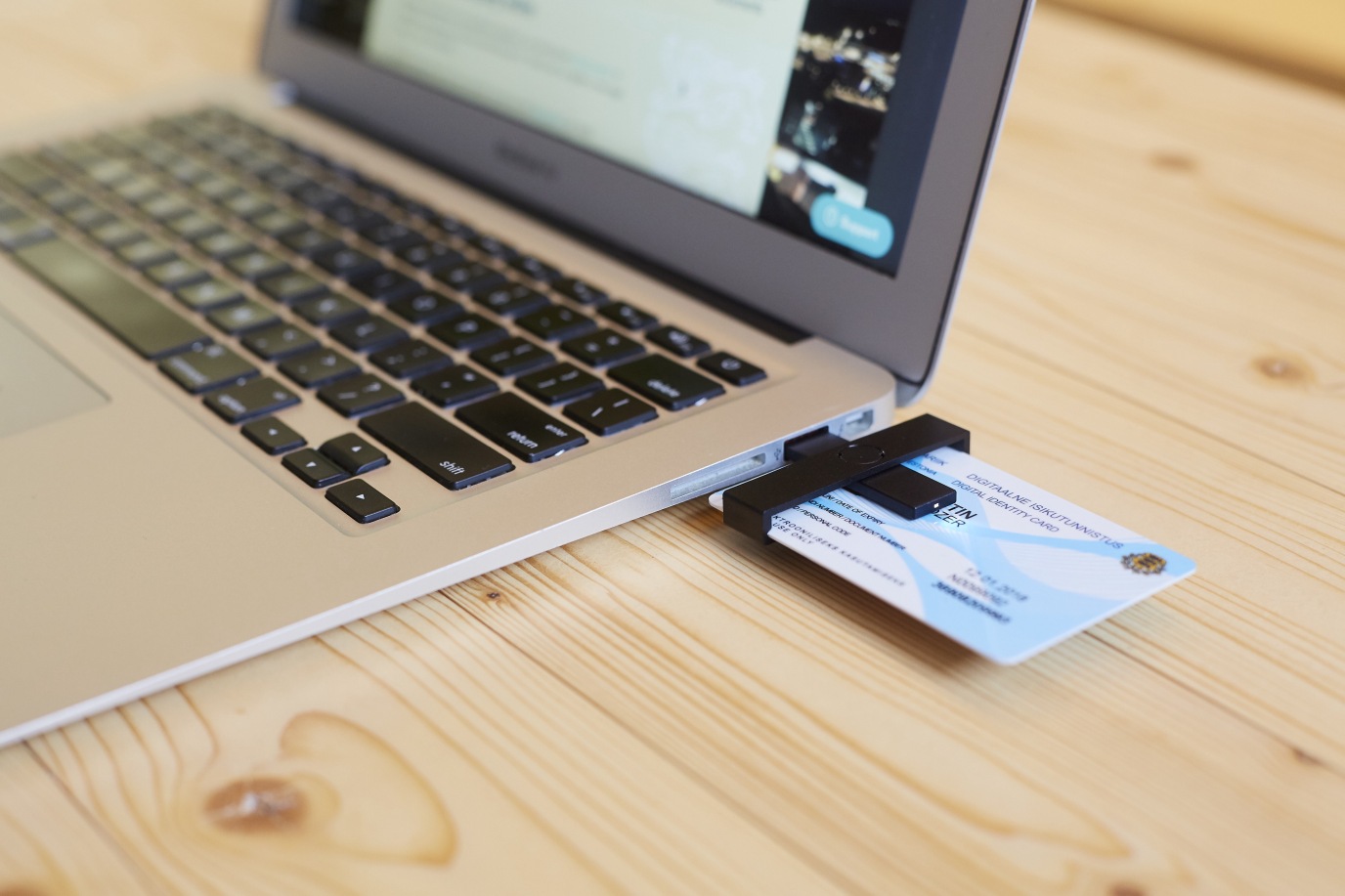 In October 2014 the Estonian parliament passed a bill which gives any person, regardless of their citizenship or residency, the possibility to apply for an Estonian digital identity. This digital identity is known as "e-Residency of Estonia". The law came into force on December 1, 2014.
Since then, becoming an e-resident gives you the opportunity to have your own digital signature and use all the related digital services.
In the following 2 years, e-Residency has been working hard to simplify the process of using digital residency to create a permanent business establishment in Estonia.
Today, anyone with a valid e-resident card (or Estonian ID card) can easily open a company on the State Company Registration Portal.
However, there are still a number of things you have to figure out if you want to do everything by yourself.
Here is a list of the steps and info necessary for opening your Estonian company:
pay the state fee of €190;
find a location for your business, to be your legal address;
find an accountant;
make sense of all the necessary documents and information;
figure out which section of the Register of Economic Activities your company should be listed in;
open a bank account;
figure out if you're VAT liable;
eventually apply for a VAT position;
pray you don't make any mistakes.
Doing all of the preparation work isn't super difficult but it requires some time and it's not risk-free. In fact, there's always the chance of making a mistake in your application or overlooking an important fact.
Is there a way to get assistance during this process?
Here's where services like LeapIN come into play.
Similar to the service I used in 2006, LeapIN helps entrepreneurs to get a company in a quick and effortless way.
Provided you have a valid business name and a clear idea of what your company will do, LeapIN can register your company in just 1 business day!
So how much does it cost?
€215 (€264 when you include the first month of LeapIN services)
For this sum, LeapIN takes care of all the points described above and they also provide a virtual legal address for your company.
You should see the enormous values provided by the extra €25 you spend in setting up the company.
In fact, I just realized that opening a company today would have cost me about a third of what I paid in 2006… well done Estonia!
Once your company is up and running, if you don't use LeapIN, you need to manage your business, including accounting, bookkeeping and compliance.
If your company is small (i.e. you're a solopreneur or you only have a couple of employees) a regular Estonian bookkeeping company can provide you these services for a monthly fee ranging from €60 to €500.
You have to do some market research to make sure you find a reliable accountant who knows their stuff and will keep up communication with you remotely.
It's not just a language problem (most Estonians have great English skills) but since you aren't physically in Estonia, all your documents will need to be sent electronically and most of your interactions will happen via email. Your accountant should be able to offer their service effectively under these circumstances.
Now, while spending €100 per month to keep your company running and compliant isn't much, LeapIN disrupted the Estonian bookkeeping industry by offering a starting package from €49 per month.
This fee applies until your business revenue exceeds €1000 and then increases to €59 — €99 month (depending on your package).
Again, all the sums mentioned above apply to small businesses only. Also, VAT is added at the current rate, which at the time of writing is 20%.
Is that it?
Well, considering banks in Estonia don't charge any fee, YES… that's all you'll spend to keep your company running in Estonia.
Note that debit or credit cards associated with your company bank account have a monthly fee, generally in the range of €1–2 per card.
As a further bonus, all business expenses related to running the company (office supplies, internet, telephone, flights, hotels, …) can be deducted 100%.
In summary, if you're considering starting your business in Estonia, you can budget a yearly cost of less than €1000.
This cost will increase if your invoicing volume and personnel increase, but with that your profit will rise as well, so money should be less of an issue.
In the last 10 years, Estonia went a long way to ease business development for both local and foreign entrepreneurs.
I'm extremely grateful to this country and to the many entrepreneurs that made this change happen - grateful for making my life easier and entirely reducing the wasting of my time and my money.
Whether you build on this opportunity or pass, it's entirely your call. Whichever decision you make, one fact remains undeniable: no other country has been this successful at simplifying the procedures for setting up and running a business.
The way to a brighter future has been opened, digitally.
Thank you Estonia.
This blog post was written by Andrea Bronzini — data-driven growth expert and writer.