Estonia has become one of the first countries in the world to create a digital nomad visa. It allows remote workers to legally come to live and work in Estonia. Here's the ultimate guide about what the digital nomad visa is and how you could get one.
What's a digital nomad visa?
According to the Ministry of Interior, the Estonian digital nomad visa allows people to come to Estonia and stay here as a tourist while continuing working for a foreign employer or as a freelancer, independent of location. The visa gives remote workers the right to temporarily stay in Estonia for up to 1 year.
The first steps towards the digital nomad visa were made in January 2020 when the Estonian government supported a bill to create the innovative visa concept. Since then, rapid progress was made and the bill was also passed in the parliament in June 2020.
Here's what we know about the digital nomad visa by now.
Who can apply?
You can apply for the digital nomad visa if you meet the following requirements.
You are able to work independent of location.

You can perform your work duties remotely using telecommunications technology.

You either have an active employment contract with a company registered outside of Estonia, conduct business through your own company registered abroad, or work as a freelancer for clients mostly outside of Estonia.

You can provide evidence that your income met the minimum threshold during the six months preceding the application. Currently, the monthly income threshold is €3504 (gross of tax).
Source: e-Residency
How to apply?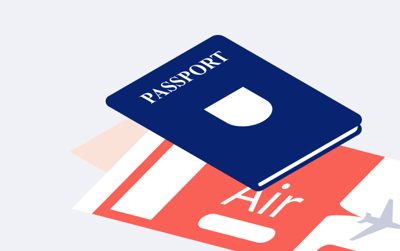 The applications for the digital nomad visa are open from August 1st, 2020.
Once you've made sure that you are eligible to apply, follow the instructions listed below.
Fill out the

visa application form

online. You can choose between a short stay visa (type C, duration up to 90 days) and a long stay visa (type D, duration up to 365 days).

You will also need to pay a state fee which is €80 for a short stay visa and €100 for a long stay visa.

Print the application form and sign it.

In order to submit your application, make an appointment at your nearest

Estonian embassy or a consulate

. Bring the signed application form and your passport with you.

If you're already in Estonia legally, you can also submit your application at the

Estonian Police and Border Guard Board office

.
What to keep in mind?
Before starting the application process, make sure you keep the following pieces of information in mind.
Make sure that your nearest

embassy or consulate

is not closed due to the corona crisis. You'll need to call ahead to make the appointment anyway, but it might make sense to give them a call before filling out the application to make sure you can proceed as planned.

Keep in mind that you cannot apply for the visa if you're located in a country that has corona-related restrictions regarding crossing the EU border. For the latest information,

visit the

website of the Ministry of Foreign Affairs

.

The visa doesn't give you citizenship or a right for permanent residence.

Applications are usually reviewed after 15 days so plan your travel accordingly. If your application was successful, you'll be notified and can pick up the visa from the embassy.

In case of additional questions, see

e-Residency's extensive FAQ

.
Bookmark this page as we'll keep updating the guide once more information becomes available. We look forward to welcoming you in Estonia!
Freelance