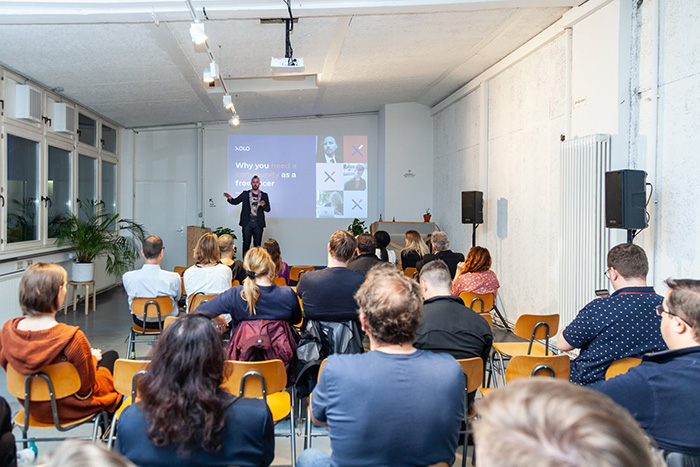 Christoph Huebner, Xolo Leap customer, shares his story in Berlin.
Working as a freelancer in Germany has been increasing in popularity for many years now. The flexible freelance – Freiberuflich – life has proven to be just too alluring to digitally savvy and forward-thinking individuals. They have found it impossible to resist the concept of flexible working hours and independent working.
There has, however, been one significant stumbling block for these hard-working freiberuflichers. That's right; German bureaucracy and paperwork. How ironic that in this modern age, it is age-old systems that are stopping German solopreneurs from spreading their wings.
A complex set of rules means that even establishing whether you are categorised as self-employed (gewerbetreibender) or a freelancer (freiberuflicher) is complicated, with the different statuses carrying different legal requirements and yet more paperwork. Not to mention the special Fragebogen zur steuerliche Erfassung form and the all-important Steuernummer that has to be included on every tax form. If you are contemplating a move into the German freelance world then make sure you read our blog on 7 tips for German freelancers.
As many German einzelunternehmers have lived in Germany all their lives, imagine their surprise when they find out that all of this is avoidable through one simple step.
No, we not talking about giving up the freiberuflicher dream and joining the 9-5 rat race. We're talking about becoming an Estonian e-resident and signing up to Xolo Leap.
Leaping into a lighter way to do business
Never fear, Xolo Leap still lets you operate as a Freiberuflicher in Deutschland and service clients across Europe and beyond. By running your business through Estonia though, you can keep your all-important European business status, and you can spend more time actually running your business rather than wasting it on seemingly-endless forms.
Because the application process is straightforward and easy, if you want to run a business as a digital nomad, then e-Residency and incorporating an Estonian company is a clean and efficient way to manage your business online. It even allows you to digitally sign important paperwork from wherever you are in the world.
And this brings us onto what is arguably one of the best things about becoming an e-resident and establishing a digital business with Xolo Leap - you can literally work from anywhere!
A sunbed in Sydney, a cat café in Korea, a fancy coworking space in Sao Paulo or even a beanbag in Bali – anywhere can become your office. Ironically, it might even be better for your business to become a digital nomad as it will allow you to source new streams of revenue, be internationally minded and maximise your income by keeping outgoings to a minimum.
How does e-Residency and Xolo Leap work?
Well, for all the details it's best to read Xolo Leap's Beginners Guide. In a nutshell though, having e-Residency in Estonia allows you to establish a digital company that you can use to service clients from across the globe. It connects to the all-important payment platforms like Paypal, Paddle or Stripe and of course marketplaces like marketplaces like Google Play, Apple App Store, Upwork, Paddle and Amazon.
Xolo Leap will support you every step of the way – even meeting you for coffee in Tallinn if you happen to be in the neighbourhood.
Once you're up and running as a digitally-savvy solopreneur, Xolo Leap ensures that you don't waste a single second of your time on boring admin or compliance issues. Let's face it, when you become a sole trader, every minute is precious and for those with hourly rates, time is literally money. Xolo Leap allows you to run your business 10 times faster as they take care of your accounting needs, facilitate online payments and help you to stay on top of your company's performance.
In regard to the legal stuff, you will be sole owner and the single board member of your company, meaning you will have ultimate responsibility for your company's operations. You choose to take a salary or dividends and will also need to report your earnings and pay social taxes in your country of residence, should you choose to have one rather than becoming a fully-fledged member of the digital nomad community.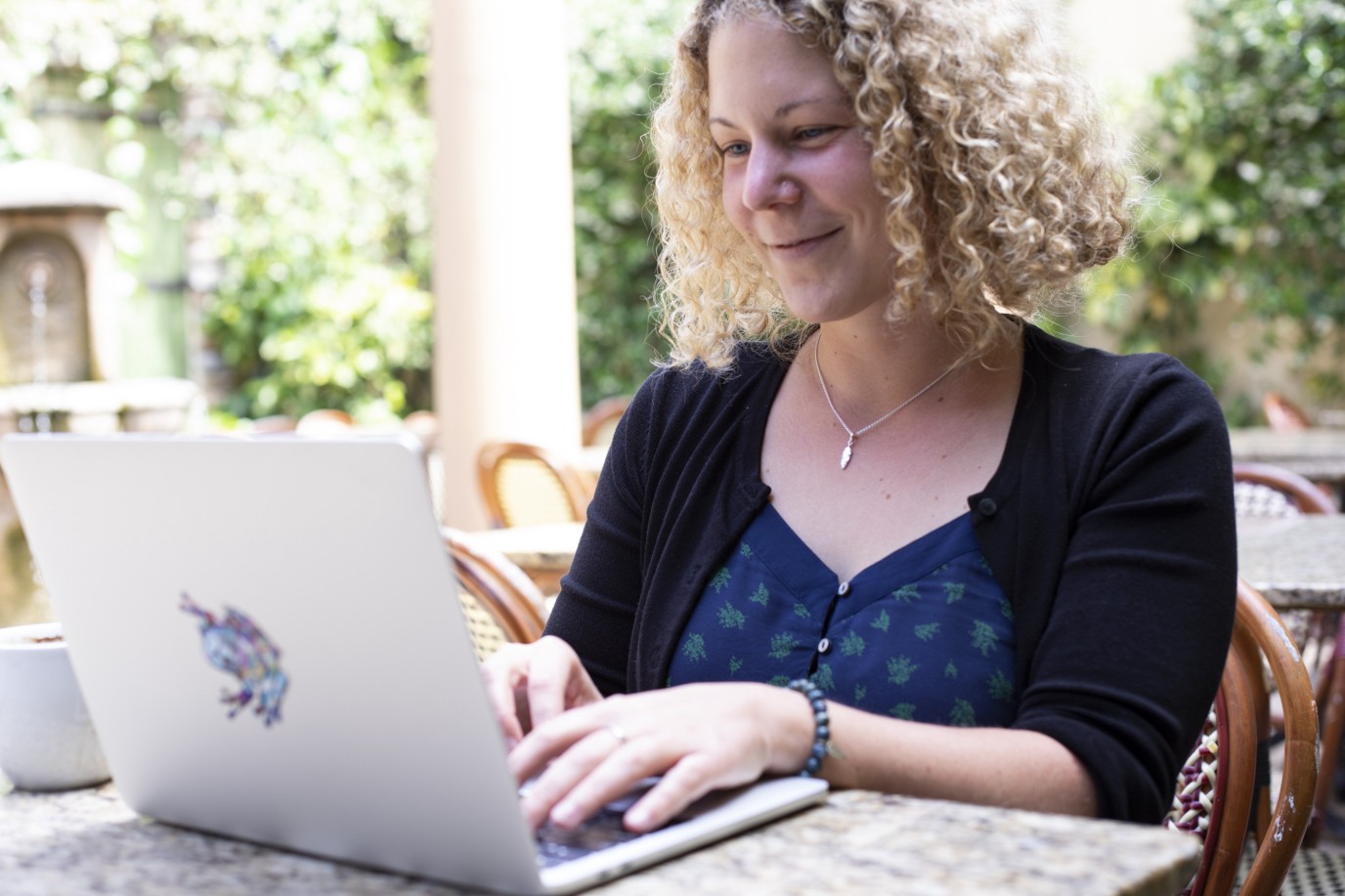 Money Matters
While we're talking money, let's address one of the biggest obstacles that German freiberuflichers face when growing their businesses. Aside from the arguably excessive documentation and administrative hoops that you have to jump through, there is also a little matter of €25,000. This is the amount that you have to pay in share capital if you want to transfer your German Gewerbetreibender or Freiberuflicher business into a limited company.
Twenty-Five Thousand Euros!!
We think that equals twenty-five thousand reasons to look for an alternative option. And believe it or not, the required share capital in Estonia is just 10 per cent of that enormous figure. That's right, by joining Xolo Leap and launching an online business in Estonia, you'll pay just €2500 in share capital. Think of all that money you could save!
On a more serious note, if you do become an e-resident of Estonia but you do want to avoid your total gross income being considered a German income then you need to ensure that you check the tax regulations carefully.
From our understanding, Germany's taxation rules apply to your company's profits 'if the work is completed in a permanent establishment in Germany'. Therefore, if you are not working out of a 'permanent establishment' and can prove your company is an international one (by travelling and working for several months of the year, having an international client-base, having a website in multiple languages) then you should be fine.
As ever though, make sure you check with an experienced tax advisor before making any assumptions.
Taking advantage of the digital nation and leaving behind the cumbersome bonds of bureaucracy and paperwork will be the leap that you will wish you had taken sooner. Speak to Xolo Leap today about e-Residency and make sure you come and grab that coffee in Tallinn – you won't regret it!

Freelance
Company setup
e-Residency