E-Residency is shaking up the way companies conduct their global business. E-residents are location independent professionals offering products and services in various countries without needing to reside in them.
This is done by opening an Estonian company and utilising Estonia's digital infrastructure to manage the company. But what about banking? How do
e-residents obtain a business bank account and what options are available?
In this guide you'll:
Read the latest updates regarding Estonian banking and e-Residency
See what borderless business banking options are available to e-residents
Understand which solution suits you best, helped by a comparison table
Find out if you need to visit Estonia to open a bank account
Latest updates to Estonian banking and e-Residency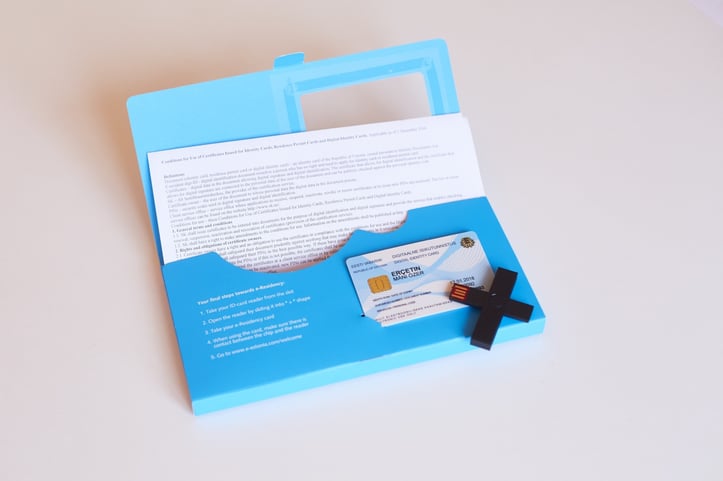 E-Residency has been described as the world's first government startup because the Republic of Estonia is offering a unique proposition to customers around the world. E-Residency has undergone significant improvement in 2017 in the way it's aiding access to e-banking and other financial services.
E-Residency alone doesn't guarantee a business bank account, but tries to ensure that e-residents can access all the financial tools they need to successfully run a location-independent business.
However, commercial banks are not the state, and herein lies e-residents' challenge: how to open a bank account in Estonia and the European Union? Banks must comply with a "know your customer" process and this typically entails a face to face interview in the bank's branch.
Luckily there are now certain banks and business banking services that help cross-border companies in getting business going.
Enter borderless business banking
LeapIN and its banking partner LHV were the first to offer borderless business banking for e-residents with pre-account approval and one face to face meeting to open the account. Largely due to banking security concerns like anti-money laundering and counter-terrorism, the necessity for one meeting with the bank's representative is a must.
Once the account is opened — you never have to step foot in Estonia again, if you don't want to. You can manage your business account as long as you have an internet connection, and you can accept 15 different payment currencies and make subsequent transactions in those currencies.
The UK fintech company TransferWise (founded by two Estonians) offers their own borderless banking solution called TransferWise borderless. TransferWise borderless offers a multi-currency account allowing people to store money in over 40 different currencies, convert between them at a low cost, and have local account details for British pounds, Euros, American dollars and Australian dollars.
So, which of the two is better, and right for you and your business?
LHV and TransferWise — what are the differences?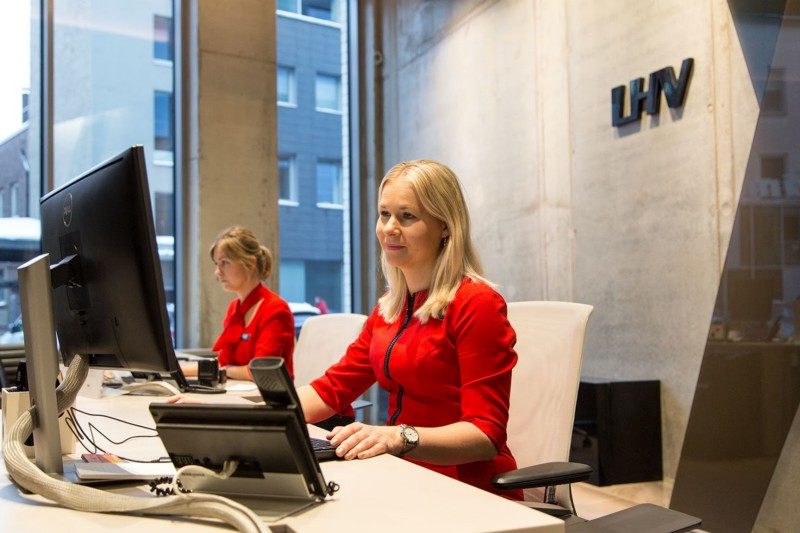 LHV is an Estonian owned bank offering financial and banking services to e-residents and of course, locals! Supporting 15 different currencies it differs from TransferWise borderless in that it offers its services to e-residents globally — not just UK and EEA customers.
LHV offers free of charge SEPA payments, deposits, and reasonable withdrawals, and like most banks provides business debit and credit cards (for a small monthly fee). The account set-up fee for your business account is €100, and there's a monthly fee of €10 (these are 50% lower than the standard fee as you're a LeapIN customer). They also offer secure online banking, and your deposits are state-backed up to €100,000.
As a bank, you'll need to complete the "know your customer" process and for this, the requirement is a face to face visit — so you'll need to visit Estonia to open this type of bank account.
Luckily for global e-residents, the leading service provider LeapIN offers help with the LHV onboarding "know your customer" process — including pre-filled application forms, pre-acceptance for a bank account before travelling and uploading documentation about your personal data. Furthermore LHV and LeapIN use a seamless API integration — an automatic synchronisation of transactions and account balance to manage your account once it's open.
Visiting Estonia has many advantages — you can consult with other passionate e-residents, learn how LeapIN handles your company's accounting and compliance, and find out how Estonia's digital infrastructure can be utilised for your company's potential.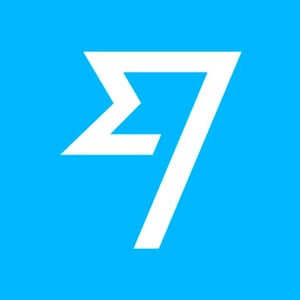 TransferWise is a peer-to-peer money transfer service, so it's neither a business current account or bank. It's an ideal money management solution for those e-residents getting paid in multiple different currencies.
At the time of writing,TransferWise borderless is offering bank cards to individual customers by invitation only, and not to businesses just yet. It charges a fixed charge for SEPA transfers and withdrawing to a bank.
One of the advantages of TransferWise borderless is the access to the UK Faster Payments Service (FPS) meaning that transfers to the UK are done really quickly, normally on the same day.
Borderless also provides you with local bank details in the UK, US, Australia, and the Eurozone so you can get paid like a local and make payments at the best possible rate.
Unlike banks, TransferWise borderless is an electronic money account so they are not protected by the Financial Services Compensation Scheme (FSCS); and although the bank details are unique to you, they don't represent a real bank account. You cannot obtain interest, a loan or overdraft.
TransferWise borderless also doesn't charge a monthly fee but fixed charges for payments, and conversion fees when you convert within your account (although considerably lower than a bank). They have their own criteria for opening an account that you'll need to meet, but once again you don't need to visit Estonia to open an account.
Which e-Residency business banking option is best for me?
This depends on several factors:
your willingness to visit Estonia
whether you require the full spectrum of business banking features
what currencies you require
where you need to make business transactions
how fast you need to obtain business banking
how easy it'll be for your service provider to manage your company when you're not in Estonia
TransferWise borderless, despite not offering bank cards yet — can provide more currency accounts, with the ability to send money to 50+ countries. If you're looking to start fast and remotely then this option is great for LeapIN customers. If you're trying to trim your overheads TransferWise borderless has no monthly fees and doesn't require a trip to Estonia.
LHV Bank requires a trip to Estonia's capital Tallinn to complete the account setup — so the process will be longer, but the business banking benefits are greater if you invest the time. Not only do you get to visit beautiful Tallinn but you'll meet other like-minded business owners and entrepreneurs.
As LHV integrates with LeapIN, your business management will be streamlined, leaving you to get on with doing what you do best — running your business.
No you don't have to visit Estonia!
The best possible option for location independent freelancers, contractors and digital nomads who wish to start their business remotely is to setup their business banking with Transferwise and consider LHV when they have the time and resources to visit Estonia.
Below is a preview of the comparison table about the benefits and limitations of both business banking solutions so you can determine which is right for your business.
The whole comparison table with sources is available on our FAQ page.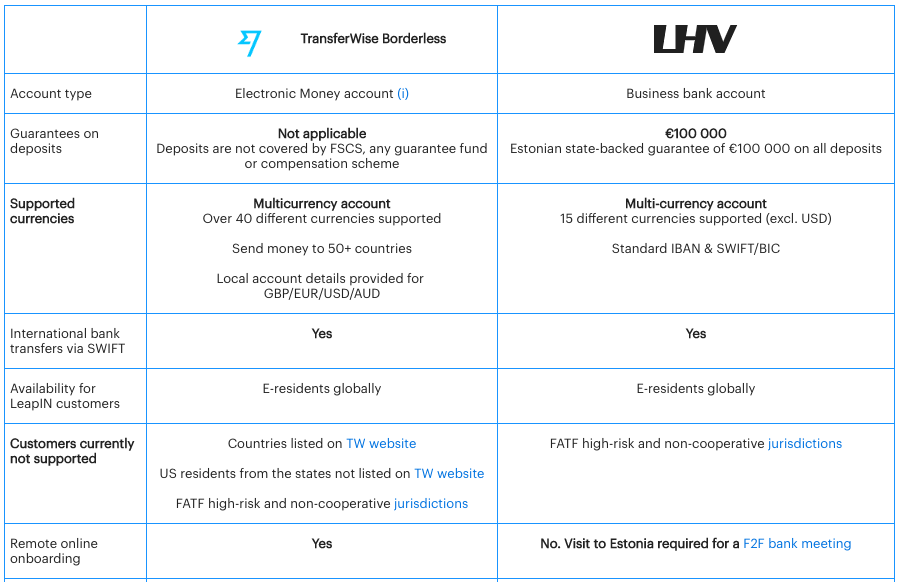 In case you have any additional questions — feel free to reach out to us.
Company Setup
e-Residency