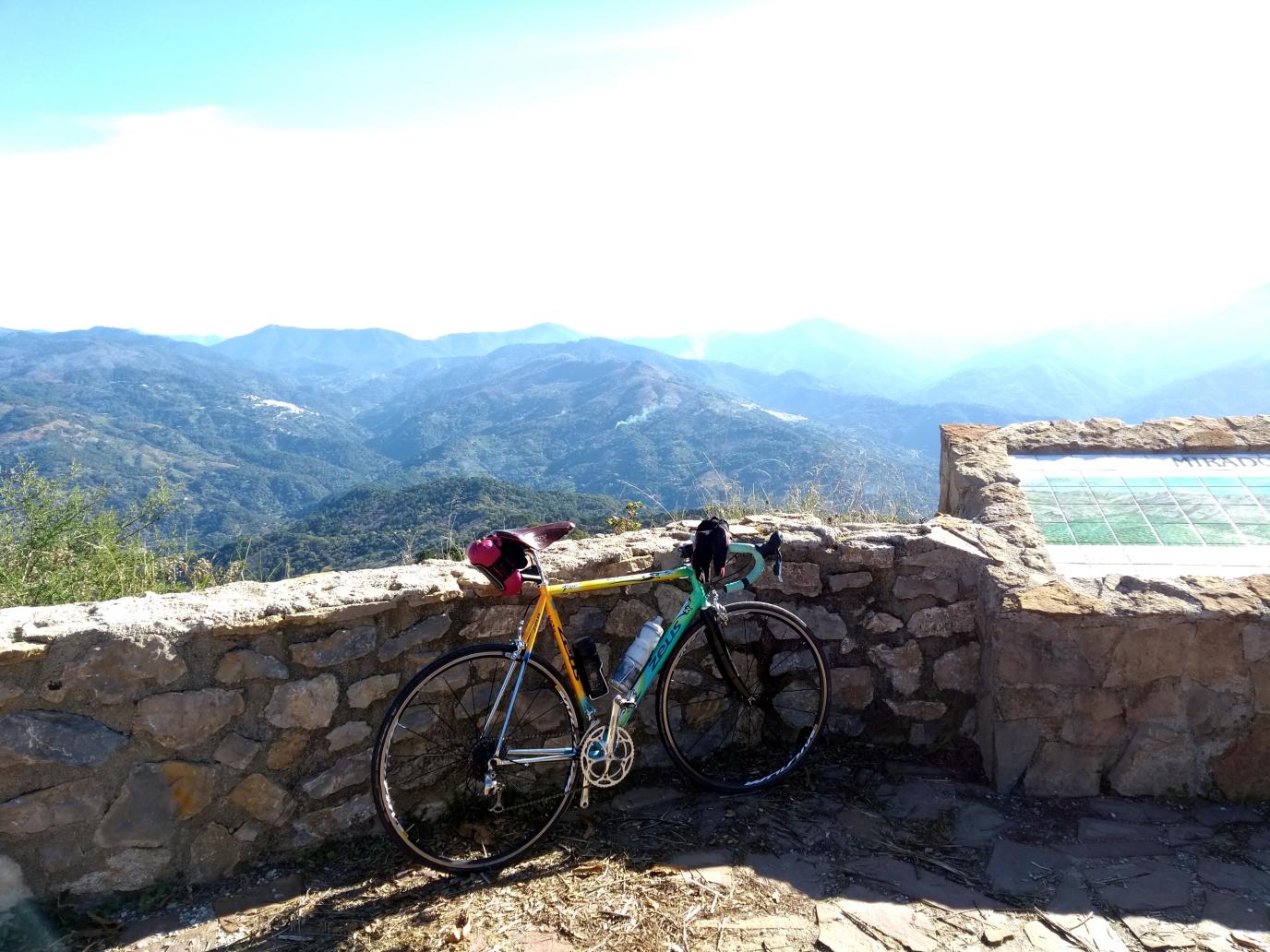 Viacheslav's trusty set of wheels.
You might not have met Viacheslav Tykhanovskyi, but you've met someone like him. A hyper-efficient software developer and consultant, and a keen cyclist, he was looking for an EU-based business solution to help him reach more customers, in a transparent and manageable way. Estonian e-Residency was the answer, and LeapIN were more than happy to help him reach the next level in all of his diverse business interests.
We asked Viacheslav to tell us what made him decide to get on his bike and become an e-resident, and how it was helping him reach more people than ever before.
What does your company do?
My company, UPTOSMTH OÜ, covers several enterprises, including consultancy work that I do as a software developer. One of the most prominent and main projects is Kritika, a SaaS product that helps developers deliver better software by doing an automatic code review to find vulnerabilities, best-practice violations, and errors. Being able to catch a bug or find out behavioural issues in your workflow before going live saves a lot of time and money.
What is your recent work history, and what do you like about working without borders?
For two years before starting my company, I'd been doing DevOps work, helping customers integrate better with our solution at that time. I worked in the international teams and took several business trips to various countries. Being able to work with different people across the world is the best experience. Many people think that a programmer's job is just to sit in front of a computer in the office, but that's only partly true. Getting out of your comfort zone is very challenging and rewarding at the same time.
What are the challenging aspects of your work, and how do you overcome them?
As concerns my company, the biggest challenge is to talk to clients. I'd never done anything like that before starting my own business. You have to understand your customers before delivering anything to the world. Asking and listening is the key aspect here. The only way to overcome these challenges is to dive right in.
What made you aware of the possibilities behind e-Residency, and what made you decide to take it up?
I don't quite remember the moment when I found out about e-Residency, beyond knowing it was on the internet for sure. It didn't take me long to be convinced though, as it was advertised by government officials, which really persuaded me.
Tell us about some of the challenges you face in doing business internationally.
Doing business internationally is a bit tricky. You have to remember the cultural differences, time zones, different laws, taxes, and so on. The language barrier is also an issue, even though most of the IT companies speak English without a problem; there's always a chance of being misunderstood, so you have to be careful when writing your emails and creating your marketing campaigns.
Are there any difficulties due to being based where you are (high bank charges, lots of government red tape, etc)? Are these helped by your company being based in Estonia?
The main reason I went with an Estonian company is the possibility of managing it online. Since I've already lived in five countries, who knows where I'll be in a couple of years. Being able to run your business from anywhere in the world is a huge advantage. European jurisdiction and a transparent taxation system is a win-win for me.
What do you hope LeapIN, and EU registration for your company, will do to help your business in the future?
I think it's already a very compelling thing. Managing your company through LeapIN couldn't be easier. All the questions that I had were answered. LeapIN support is the best. One thing that would be nice to have is the ability to manage your shares. For example, selling part of your company to investors and partners would be an excellent feature.
Talk us through a typical day at work for you. Where do you like to work? Are there any favourite co-working spaces? What's your approach to meetings?
I ride my bicycle a lot, which keeps me in good physical and mental shape. So even after working a full day, I'm still able to do something for my own business. I like to work from home, I don't find co-working very appealing. All the meetings that I have are completely virtual.
First, I check on my customers, to see if they have any issues. Then I follow the industry news, blogs and books, and try to engage in conversations. And usually develop new things and features in the evenings.
What do you think of Estonia? Did you have to visit the country to complete your e-Residency application, and were the people welcoming?
I didn't have to go to Estonia in order to get e-Residency. You can do it online and pick up the documents from the nearest embassy in your country. Even registering a company didn't involve any travel. I had to visit Estonia to open a bank account, but it was a very pleasant journey. Tallinn is a nice city if you're into quiet places.
Freelance