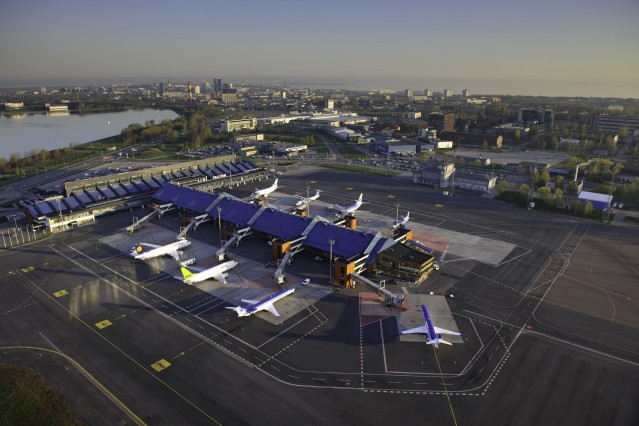 Tallinn Airport by Sven Zacek
In the early days of the Estonian e-Residency program, many wondered what all the fuss was about since you couldn't really open a bank account without visiting the tiny Baltic Country, at least once.
In August 2015, Cyrus Farivar, Senior Business Editor at Ars Technica, wrote an article titled "I'm now an Estonian e-resident, but I still don't know what to do with it".
In his article, Cyrus explains he was one of the first 10,000 Estonian e-residents and gave an overview of the benefits (or lack thereof) offered by the e-Residency ID card.
Back in 2015, the four main benefits advertised by the e-Residency website were:
Establish a company online
Open a bank account in Estonia
Administer the company online
Digitally sign documents and contracts
According to Cyrus, three out of those four proved to be a bust initially. The only feature working without visiting Estonia was digitally signing documents.
Edward Lucas, a British journalist working for The Economist, was selected as the first e-resident of Estonia back in 2014. He also had an experience very similar to the one described by Cyrus.
Cyrus was right, this was the situation for all of 2015, until things changed in June 2017.
In fact, about 20 months after the registration of it's first member, the
e-Residency Program got a huge boost.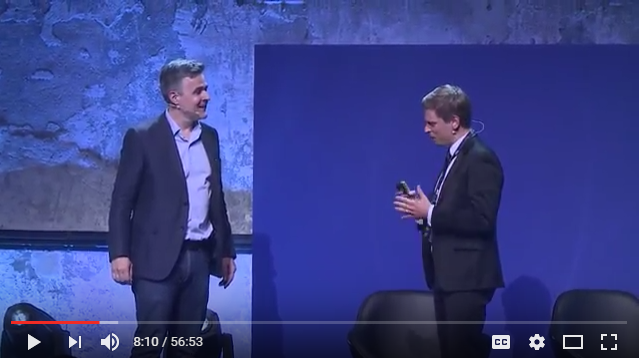 The announcement was made by Kaspar Korjus (e-Residency Managing Director) at the e-Estonian flagship startup & tech conference Latitude59.
On May 25th 2017, on the Blue Stage of Latitude59, Kaspar Korjus announced that opening a bank account without visiting Estonia was now a reality (see YouTube video of the announcement).
The Finnish fin-tech company Holvi was the first banking service provider to offer opening an account without an in-person meeting. TransferWise followed shortly after with TransferWise borderless.
This completely changed the situation concerning company registration. Opening a company in Estonia suddenly became as easy as advertised.
Many of the existing e-residents jumped on this opportunity and applied to open both a bank account and a company. Finally, e-Residency became truly location-independent.
On the June 5th, just eleven days after the announcement made by Korjus at Latitude59, Fiona Chan was one of the first to share her company registration experience with online banking.
On her Medium Blog, Fiona explains how she's been ready to start her company for months, but kept postponing it because she wasn't willing to travel to Estonia just to open the bank account.
She'd been asking questions from LeapIN customer support and, although not a client yet, she got all the information she needed.
When the time came for Fiona to take the leap and establish her company in Estonia, her choice was obvious: she turned to LeapIN.
She made it: opening a company in Estonia without ever visiting. And her company was up and running in just seven days!
Today, opening a company in Estonia without ever setting foot on Estonian soil is a real possibility. However, it should be pointed out that neither Holvi nor Transferwise are "real banks" and at the time of writing, there's no traditional bank that allows opening an account without an in-person meeting.

Does it make any difference?
From an operational point of view, the differences are negligible. However, there are restrictions on who can use Holvi and TransferWise borderless, and on the guarantees on deposits, and fees applied to the services. An exhaustive explanation of the various types of account and their features is given by LeapIN in this article.
Keep in mind that a face-to-face meeting is a security requirement set by banks for anti-money laundering and counter-terrorism. So these companies (LHV, Swedbank, Holvi and TransferWise) are working on the boundaries of innovation, pushing technology to its limit to guarantee secure and legal operations.
Anyway, you don't need to know all the legal aspects of e-Residency in order to start your business. Fiona is a good example of how easy the real-life company registration process is.
She made the smart choice of trusting a local service provider to assist her in establishing her company and she got it done in one week. If she opted for establishing the company all by herself, she'd have probably ended up describing a very similar experience to the one reported by Cyrus Farivar in 2015.
One of the main struggles reported by Cyrus was the need of a physical address in Estonia to register the company. This issue has been addressed and resolved by service providers like LeapIN that now offer hosting of companies to their physical address in Tallinn as part of their packages.
Thanks to all those who worked hard on services built around the e-Residency initiative, the road is now open and easy to travel.
Edward Lucas (the first e-Resident) will soon be called to prove if e-Residency is worth the hassle: his digital identity card will expire on on 30.11.2017.
As a successful journalist, company registration is probably not a concern. Nevertheless, we're all very curious to know — will he renew his status as an e-Resident of Estonia?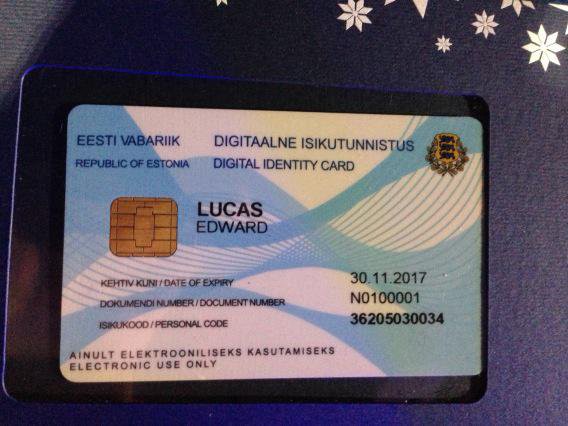 Company setup
e-Residency