New year, new you; we're just a little late!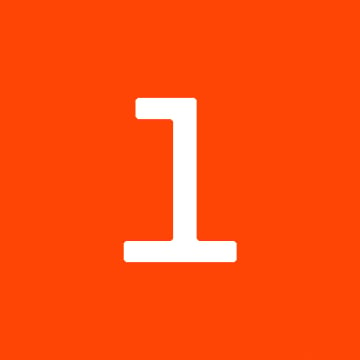 Written by Xolo
on March 21, 2019

•

2 minute read

The time has come for us to help make your business life easier. At Xolo, we believe starting and running your business should be simple. With that in mind, our goal is to make sure you, our customer, get the best possible online experience while running your business.
Presenting our redesigned self-service
While some of you have been enjoying this for weeks (and we hope you have), we've now finished rolling the new self-service to everyone!
This is just the first step — we've laid the foundations for us to add new features, developments and integrations to make Xolo better for you.
So what's new?
A more intuitive layout
You can now find the information you need quicker and easier.
Our dashboard had a makeover
There's a graph now! You can view your company's financial performance over the last few months, front and centre. You can also easily see your current income and expenses for the month.
Optimized left hand menu
We took the main categories you access on a daily basis and re-organized them in the left hand menu so you can get to them easier.
Never miss anything important
Notifications about your invoices, expenses and more will now appear on your dashboard, so you'll always know if something needs your attention.
One button to rule them all
We've now created a single button for all the main actions you take within the self-service, like creating new invoices, uploading expense documents, and recording business trips.
No more cash
Just kidding. What we've done is remove the word 'cash' in your dashboard. 'Cash in' is now 'income' and 'cash out' is now 'expenses'.
Introductions to key pages
There'll be introductory texts on the main pages to help you navigate better. This is meant for new users, so you can dismiss it easily if you wish.
Hi, good looking
Our self-service is now responsive! It looks good on any device you use.
Why did we decide to redesign now?
Because we always strive to give you a modern and intuitive online experience. With our recent growth in people and resources, not only can we offer great support, we're aiming to do it even faster.
Our customers have been seeing the same screen when they logged in to Xolo for a long time. We wanted to make it more welcoming, but we also have underlying technical reasons.
Thanks to the redesign, we'll finally be integrated with Wise, taking away a little more manual effort; and you'll also be able to report all your business trips more easily. On top of this, we'll be able to add a new messaging feature, along with contextual help articles — both of which are coming in the near future.
Tell us what you think!

There's always more that can be added to make your business life easier! What other features would you like to have? We want to hear your comments and feedback. Feel free to reach out to us here at info@xolo.io.