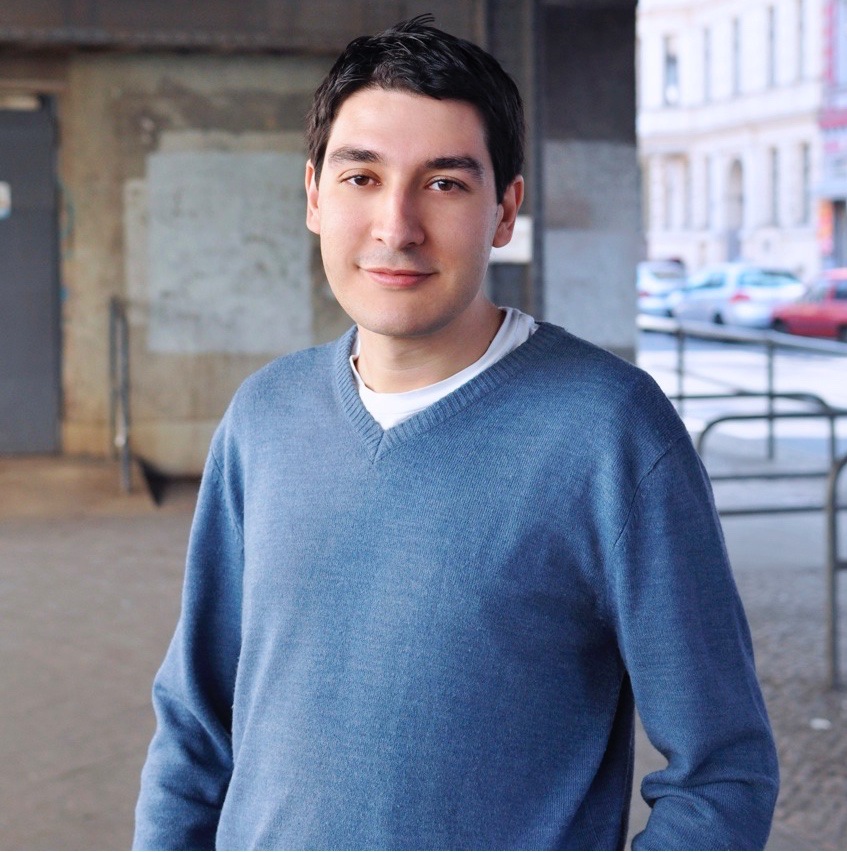 This month Zack Young spoke with Spanish freelance developer Luisfer about emigrating to Germany, the challenges of freelancing & how discovering Estonia has changed his life.
"I would find the crack of light or die trying."
This was the revelation Luisfer had before he embarked on a journey to find more fulfilment and freedom in his working life and discovered the e-Residency programme in Estonia.
Before this discovery, Luisfer suffered with severe depression and anxiety and felt a lack of direction. After starting a journey studying Computer Science in Spain, he moved alone from Spain his home country to Berlin in Germany. Overwhelmed with all of the uncertainties he faced but chasing the high salary & comfort offered by a good job.
Despite the move, Luisfer ended up in a full-time job which was unfulfilling. After various periods of depression, he decided something had to change. This triggered many events in his life, one of which was his move into becoming a freelancer. His next challenge was the archaic system Germany presented for going self-employed, with heavy bureaucracy and complex accounting which involved estimating earnings in advance.
His thoughts…
On going to University…
Nowadays university is a little overrated I would say if you want to be a software engineer. Sure, they teach you lots of theory, physics, calculus, and you can socialise and meet potential friends or a partner. But you spend way a lot of time by learning the traditional way. I know brilliant software developers who taught themselves everything they needed to do in between 6 months-1 year.
On getting through anxiety and depression…
You may be lost in this moment but tomorrow is another day. Life is long and you definitely have time to see light when you only saw darkness, or feel pleasure in little things after not enjoying a single moment for years. Travel will help you get to know yourself & become stronger from dealing with being outside of your comfort zone.
On what inspired him to go freelance…
I started to read how to be a freelancer, to ask friends, and friends of friends how much can you possibly earn as a freelancer. I read many books as well, the famous '4 Hour Week' by Tim Ferriss, the hard and extremely wise 'The man's search for a meaning' by Viktor Frankl and a bunch of others, to understand how to react to a critical period of time in my life. But what really inspired me was a meetup I attended in March 2015, this was in the moment I decided to take action.
On why he chose Estonia to create his company…
'I had my crush on the idea of having a business in Estonia.'
'I chose Estonia because I was looking for a higher state of peace of mind, because of the paperless and efficient bureaucracy, but the most important reason was: I wanted to feel aligned with a society and to be part of a present-future that would be doing things the way I always dreamt of.'
'I felt like Estonia was embracing the future, and I wanted to be part of it.'

On his journey to Estonia…
I picked up e-Residency card in Madrid, then flew to Tallinn for my meeting with LHV — my new bank. It was such a pleasant experience waiting in the bank (LHV), a real surprise.
Then, I went to the LeapIN headquarters, where everything got done in the same level of efficiency, speed, whilst having a good time in between. I was welcomed by everyone in the team, who answered all of my questions.
We hoped you enjoyed this customer insight. If you'd like to learn more about Luisfer, you can click here. Or, if you'd like to learn more about creating your own company with LeapIN, click here.
Freelance
e-Residency