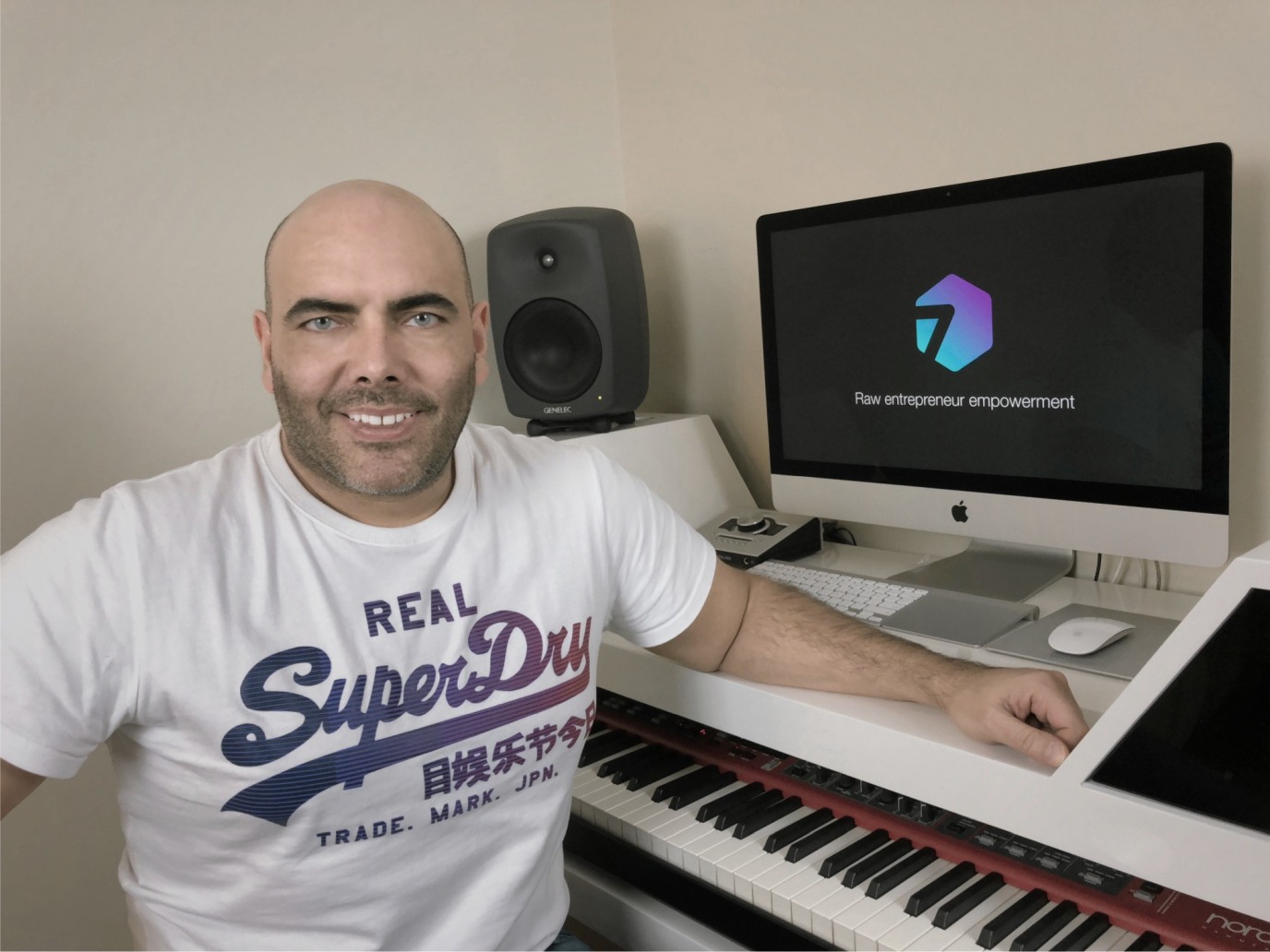 Bertrand Dour is an e-resident, entrepreneur, and business owner from France, and perfectly embodies the belief that you should never stop learning. Having been in business for nearly 20 years, he's taken his accumulated knowledge, and turned it into his most valuable product. We spoke to him about his company 7 Flows, and his life as a location independent e-resident.
What does your company do?
I decided to found 7 Flows after nearly 20 years spent working as an independent business transformation consultant for corporations, and founding several companies across Europe. I believe in entrepreneurship, technology, and creativity. I noticed that, apart from books and conventional consultancy or startup acceleration programs, there aren't a lot of end-to-end approaches around to support entrepreneurs or corporate intrapreneurs on their journeys.
I started creating an open source framework, 7 Flows Core, for early-stage startups or corporate ventures, relying on lean startup methodology and the lessons I've learned working with large corporates or in my own companies.
As my frameworks gained popularity, people started to ask me how to scale their businesses and build startup ecosystems. Here again, I consolidated all the precious things I've learned from the field and created 7 Flows Max, a second open source framework to help businesses grow the startup way and create ecosystems for innovation.
These two frameworks are the heart of the company and have over 100k users around the world.
To complement these tools, we also offer a comprehensive and modular program to support the entrepreneur journey. From awareness to scaling, we aim to support corporations in transforming their businesses, to remain or become the leaders of tomorrow.
Last but not least, we're also working on two software solutions. The first is a virtual acceleration program for start-ups. It's a mobile app that will put a dedicated business coach in your pocket with help from a complete 12 week acceleration program. And the second is a full-featured solution to manage your startup business growth model from insights to delivery. It's a digital version of our framework supported by AI algorithms that help you make better decisions.
Is it challenging to encourage a start-up mindset within the established corporate world?
Transforming large corporations is indeed a tough task! However, the corporate mindset is progressively changing. Many leading companies like Nokia or Kodak nearly disappeared during the last decade, and they saw companies like Uber and Airbnb becoming market leaders.
Awareness is rising, even if it remains a challenge to shift the culture. Employee empowerment is not an easy task, and the speed of the startup decision-making process is sometimes not easy to embrace.
However, with help from efficient tools, transparency, and smart progress monitoring, we manage to build environments that are startup friendly and corporate compliant, even if much work in that direction still needs to be done.
As you're French and living in France, why not base your business there?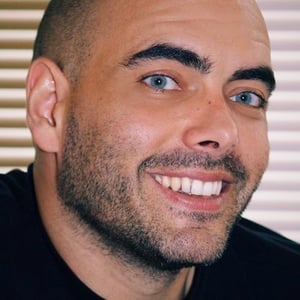 I work in several countries across Europe and travel a lot. My lifestyle is paperless, and I needed a solution to manage my business with a location independent approach.
Even though France is making progress, simplifying administrative processes, it didn't fit my needs. I was looking for a very straightforward and pragmatic solution, without any paper documents.
At the same time, my business is related to startup businesses and that mindset. Estonia provides one of the most robust and active startup ecosystems in Europe. It was a pretty obvious choice as the country to establish my business.
I also believe that e-Residency represents the future of our economy and I wanted to be part of it.
You've been in business a long time, and are well established, what pushed you to start your Estonian company now?
I've founded companies in many countries around Europe. My last one was based in the United Kingdom. With the political and economic environment after Brexit, it was no longer the best option anymore for working with other European companies and customers.
The country where a company is based is critical for established corporate clients. I had to make a decision, and Estonia was the perfect solution.
How did you discover e-Residency? And what was the major factor in signing up?
I was looking for a location to establish my new business. I did quite a lot of research and then read an article by Wired about e-Residency. At first I just thought — "This is way too perfect to be true!" — but I did some more research, and everything was well explained and very clear. It was exactly what I was looking for: location independent, paperless, and pragmatic. I then discovered Xolo, which was, in my opinion, the perfect solution to assist me in creating and running my business.
I took the plunge, applied for e-Residency and founded the company.
Are any of the people you work with e-residents? If not, would you encourage them to sign up?
Yes! Many people in my business network are e-residents. I would encourage anyone wanting to found a business nowadays to sign-up for e-Residency. It's the future of business. We all work in several countries, travel a lot and want to focus on our business, not on administrative chores.
I've already convinced many of my fellow professionals to sign-up, and they're all more than happy with e-Residency.
Did you visit Estonia when you were setting up the company? And did you like it?
I went to Estonia to open my bank account. At the time there was no remote solution for setting this up. It was a great journey. I had the chance to visit Telliskivi and meet a lot of startups and entrepreneurs.
I went back to Estonia this year for the Latitude 59 conference. It was amazing! I like Tallinn a lot, it's a beautiful city. Also, the startup ecosystem there is just out of this world. The Estonian mindset and way of doing business is just fantastic. Open, pragmatic, and very straight to the point. I connected with a lot of people there and plan to establish a part of my business in Estonia physically.
And how did you discover Xolo? Have you enjoyed being a customer so far?
I discovered Xolo through the e-Residency website. I loved the customer experience and service from day one. The team kindly answered all my questions, even before I signed up. I have nothing but good things to say about the service. It's a great combination of friendly and responsive people and efficient tools.
I recommend Xolo Leap to fellow e-residents as I believe it's a wonderful solution if you want to do things right, without having a Phd. in Estonian administration.


Finally, how do you see the future of e-Residency and it's growth across the world?
As I said, I'm convinced that e-Residency prefigures the future of business. I hope that the adoption will grow, allowing more and more entrepreneurs to start location independent businesses.
I'd be even happier to see a solution for connecting with other e-Residents to do business together, but I've heard that something is coming this summer.
And following that, I hope that we'll see additional services coming such as healthcare, and maybe partnerships with co-working and co-living spaces.
Freelance
e-Residency
Customer story