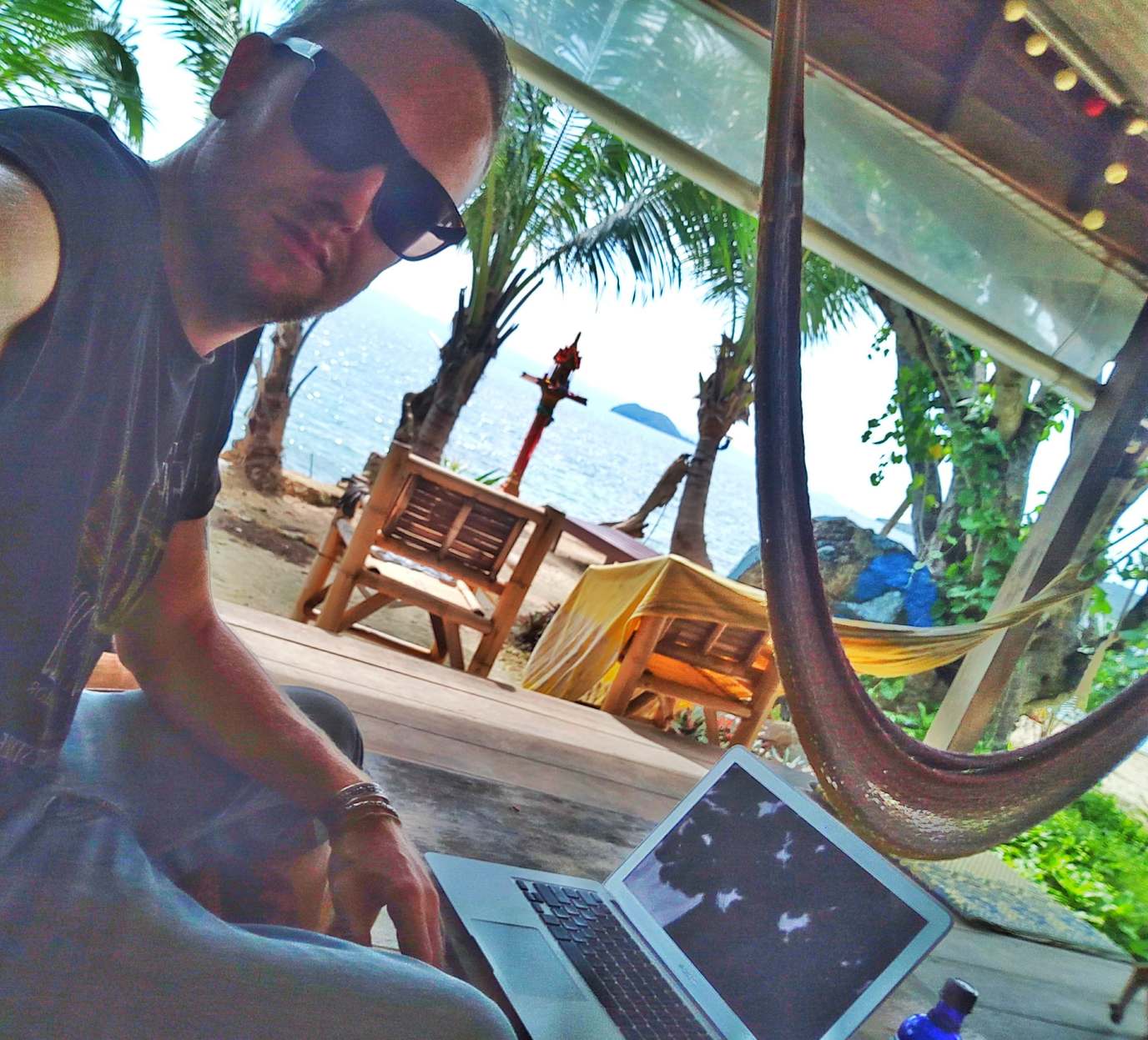 Nik Bender runs Leadmtch OÜ, and is a German digital nomad relishing spending his time in warmer climes. With nearly a decade of experience in his field, he runs a team in India, with customers in Europe, all while staying in Southeast Asia. Having had a company in his home country, he made the switch to LeapIN when regulations started to prevent him doing business easily. We asked him about his company, and how his experience of e-Residency and LeapIN has been so far.
What does your company do?
We're offering B2B leads contact data that we research according to our customers' needs. Let's say a customer is selling a specific accounting software for hotels with more than 100 rooms in the Asian region — we'll provide them with a list of relevant contacts from businesses within this niche.

Many companies don't have the manpower and knowledge to do this kind of research on their own, and especially for smaller data sets it's cheaper to order from a company like Leadmtch instead of buying expensive access to one of the databases we use.
Obviously you're from Germany, did you have a company there before relocating?
I did used to have a company in Germany but unfortunately the tax system and other regulations become more and more difficult to follow. Also, I don't spend much time in Germany, and there would be problems when I'd have to be physically there to sign documents etc.
You've spent a lot of time in Southeast Asia in the past few years. What attracted you to the region, just the weather or something more?
To be honest, the two main reasons for me are the weather and the food! Most of the food I tried in SEA is simply delicious, and I got so used to it that I started to feel weird if I didn't have rice for a couple of days. I also don't like cold weather, another reason why I like it here.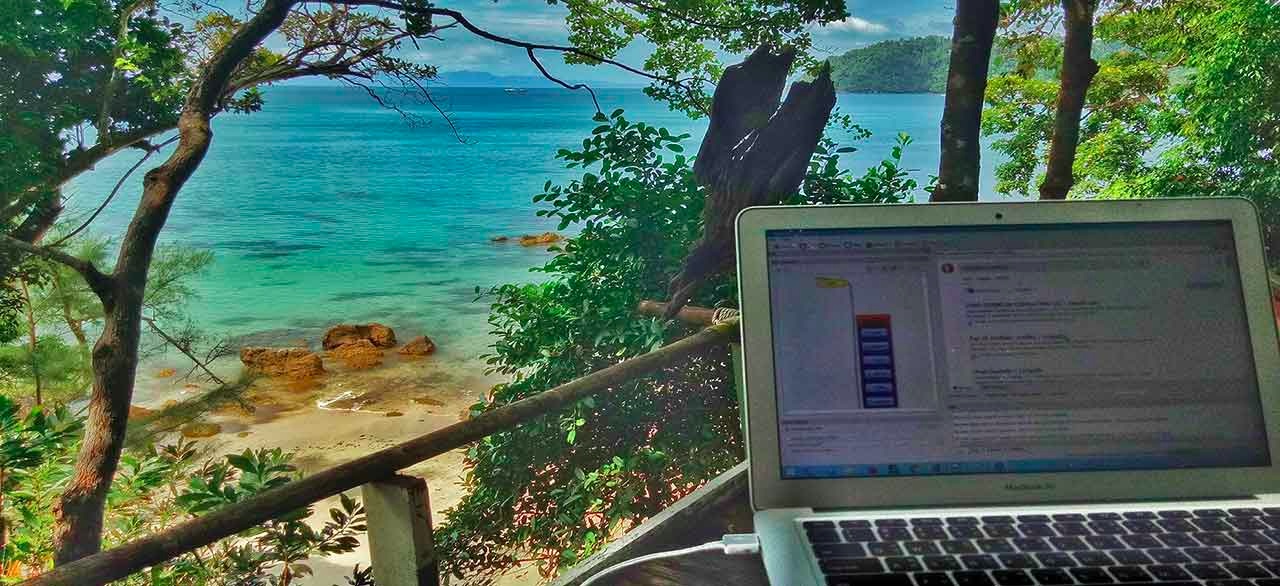 Besides that I also like the mentatility. Everything's a bit slower and people try to avoid unnecessary conflicts. And then of course it's also a centre of knowledge and new technology, which I find very interesting, and where I always hope I can learn something new.
How did you discover e-Residency? And how long did it take you to decide to apply for it?
I read about it a while ago but it took some time to get more detailed information and finally decide to go for it, about 4–5 months if I remember correctly. Then I had to wait another month or two to pick up the ID card, and then it took two more months to set everything up. I also had to close the company where we were located before and arrange everything necessary for the switch of locations, so it took a bit longer.
What challenges do you have on a daily basis? What's it like having your team in another country?
The main challenge is usually working with teams and clients in other time zones. Luckily, I like to work at night when it's not so hot which helps communicating with my team in India and Europe.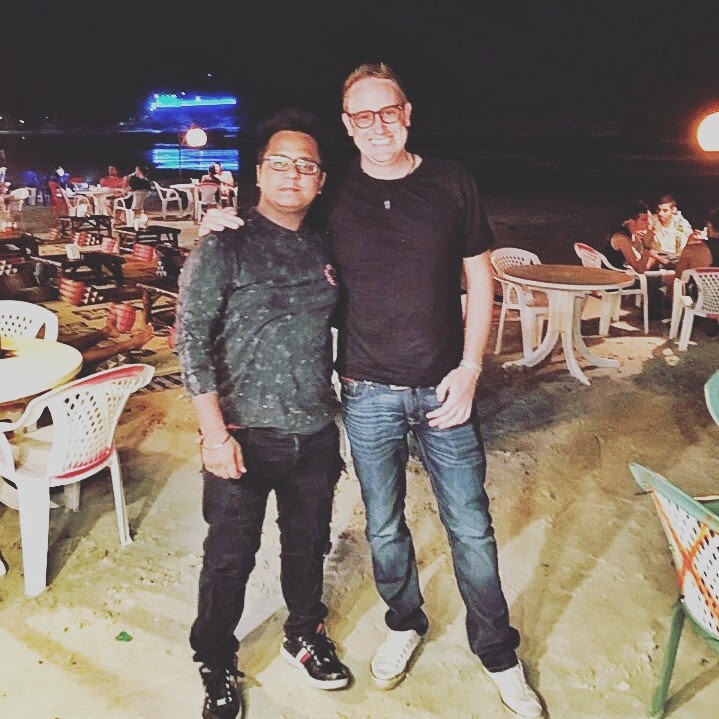 Why LeapIN? How did you find them and what made them attractive to you?
I think compared to other providers LeapIN has the best pricing structure and offered services. I feel like I don't have to pay for things that I wouldn't use anyway. After signing up with them I also have to say their customer support is really awesome!

Have you ever visited Estonia since starting your company? If not, would you like to one day?
Unfortunately not yet but I'd definitely like to go there one day! My grandmother was from Estonia, and Tallinn seems to be a beautiful city. Who knows, maybe one day it might make sense to purchase a property there!
And as someone living away from their home country, how do you think e-Residency might evolve globally? Would you consider e-Residency of other countries if it became an option?
I hope that e-Residency will be offered by a lot more countries in the future. Of course I'd check and compare other countries, but I don't see any reason to move away from Estonia at the moment.
Freelance
e-Residency
Customer story