Want to find freelance clients on twitter? Try these tips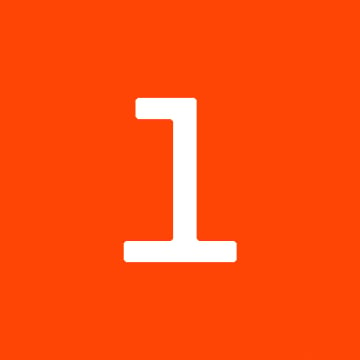 Written by Xolo
on May 28, 2021

•

4 minute read
Every day, millions of people take to Twitter to exchange ideas, meet new people and discover new trends. You may not have considered it as a place to find clients as a freelancer... but you totally should!
Social media is a great place to get to know potential clients so you can find out exactly what they're looking for – and deliver! Whether you're already already a twitter addict or you're completely new to tweeting, read on to learn just how you can leverage this little blue bird to attract a goldmine of freelance clients.
Why use twitter to find clients? An untapped market for new leads
Social media is one of the best places on the internet to share your ideas. It has over 330 million users and continues to grow every day! It's also a place where many businesses and professionals hang out. If you want to find success as a freelancer — go where the clients are!
Create a killer profile
Before you get active on social media, you first need a profile that shows potential clients that you mean business. Take down that profile photo of you at a party, red solo cup in hand, and change it to a professional-looking headshot. Make sure you're smiling in your photo — you want to show that you're friendly and approachable. Same goes for your header image!
You only have a short space to write your description, so make it count. SEO is important here. Be specific about what services you offer. Don't just say "freelance photo editor." Instead, say "landscape editor specialising in Photoshop." You'll make it so much easier for the right people to find you.
How to twitter on twitter
If you want your social media account to get noticed, you have to post. You can share your own thoughts, retweet others and share links to valuable content. Do what you can to make yourself relevant. You can often make some really great connections just by retweeting and sharing others' content.
You may be tempted to keep your content strictly focused on your work, but don't be afraid to show a little character. Every now and then, share something personal or something you find interesting outside of work. You want clients to see that you have personality and that you're a real person. It'll make you that much more approachable!
Best twitter hashtags for freelancers
Hashtags essentially turn social media into a search engine both for you and for the people looking for freelancers. When you create tweets, be sure to include hashtags so that relevant people can find you. You may be general, but you may also want to use hashtags that are specific to the type of work you do. You'll bring the perfect clients straight to your account!
You can also use hashtags to get clients from twitter by finding people who are looking for freelancers like you. It's a great way to find clients to pitch who are already in the market to hire someone. Hashtags can also help you find people in your industry to follow.
Best twitter accounts for freelancers to follow
It probably goes without saying, but you need to follow people in your industry. These are the people you're hoping to turn into clients, so it only makes sense to follow them. If you're lucky, they'll follow you back and you can eventually get on their radar.
There's another added benefit to following potential clients: you can learn more about them. Keep an eye on what they post, what interests them about the industry, and their pain points. If you decide to make a proposal, you'll be able to personalise your ask and offer them something they actually need!
Don't be desperate
When it comes to freelancer social media, you have to remember to play it cool when approaching potential clients. Most people aren't coming on social media to find freelancers to hire. Instead, they're there to meet people and have interesting conversations.
It's not a good idea to follow someone and then immediately DM them with a job proposal. You'll only put them off and they may even block you if you're too forward. You'll have better luck if you play the long game.
Once you follow someone, take time to read through their tweets. Comment where appropriate and even retweet some of their content that you find valuable. Work to make an organic, natural connection with someone before you start pitching them.
Should you follow your competitors on twitter?
It may seem counterintuitive, but there are many reasons to follow your competition and even get to know them. First, as the old saying goes, "know thine enemy." Just kidding. While you shouldn't consider other freelancers as a threat, it's a good idea to see what they're up to. You may get some good ideas, such as new places to search for clients.
If there are freelancers who are farther ahead in the game, you can learn a lot from them. One of the great things about many freelancers is that they remember what it's like to be just starting out, and they want to give back by helping others get their start. They'll often share valuable advice on social media platforms.
You should also make contact with other freelancers, both newbies, and ones who've been doing it for a while. You can all learn from one another. You should never worry about losing out on work because there's almost always enough work to go around. As a bonus, if you befriend a busy freelancer, they may think of you when they have more work than they can handle.
Use Xolo Go to invoice all those new clients
Especially when you're a new freelancer, you need to spend all your time either doing work or finding new clients. We've just established that social media can help you with landing new clients. And when it comes to streamlining freelancer admin and making sure you look professional to all those new clients, Xolo Go can help you every step of the way! Xolo offers several resources for your business, including freelancer invoicing — even for clients across borders! Sign up for Xolo and you can send your first invoice in just ten minutes!