As a society, we're regularly told to look after our health. There are, of course, many ways of doing this. However, the first step to looking after yourself is in recognising a problem. That's what German business-owner Josef Moser believes. He was one of two people who started Cora, with the aim of helping patients to monitor their blood pressure, in order to get back into good physical condition.
Cora is a valuable service, and in order to grow this e-health startup as efficiently as possible, Josef partnered with LeapIN, who've helped him to open and maintain an Estonian-registered company. While Josef's company helps keep others' blood pressure as low as possible, we like to think LeapIN's service is doing something similar for him–in a metaphorical sense of course! We spoke to Josef, who told us more about running a ground-breaking startup.
What does your company do?
Cora is a connected health startup that helps patients to better track and understand their blood pressure, and to improve their condition through scientifically-backed lifestyle interventions. By gaining a heart-healthy lifestyle, our users can improve their overall cardiovascular health, resulting in increased vitality and life expectancy.
What is your recent work history, and what do you like about working without borders?
Before starting Cora, I'd been working as an IT consultant. Later on, I worked as an independent software developer alongside my masters studies. After graduating from university, I started Cora together with my partner.
Working without borders enables us to see new places and meet new people wherever we go, which is a huge source of inspiration.
What are the challenging aspects of your work, and how do you overcome them?
As startup founders, we face different challenges on a daily basis, in different areas of our work — from product development to HR. The biggest challenge we face, however, is reaching the people who are affected by high blood pressure. We try to overcome this challenge by experimenting with a lot of different marketing approaches.
What made you aware of the possibilities behind Estonian e-Residency, and what made you decide to take it up?
I became aware of e-Residency when I first travelled to Estonia. I was instantly hooked on the idea that companies in Estonia can be run completely online. Back then I was still at university, but my goal was to become a location-independent entrepreneur, and e-Residency is certainly one of the few tools that enables me to be just that.
Tell us about some of the challenges you face in doing business internationally.
Building an international company that targets consumers in the EU often comes with the challenge of overcoming language barriers. For us, this means that we need to localize a lot of the content we're creating, such as our landing page and our app. We're also offering our services to European customers only, for now, to avoid any legal pitfalls in countries outside the harmonized EEA zone, such as HIPAA in the US.
Are there any difficulties due to being based where you are (high bank charges, lots of government red tape, etc)? Are these helped by your company being based in Estonia?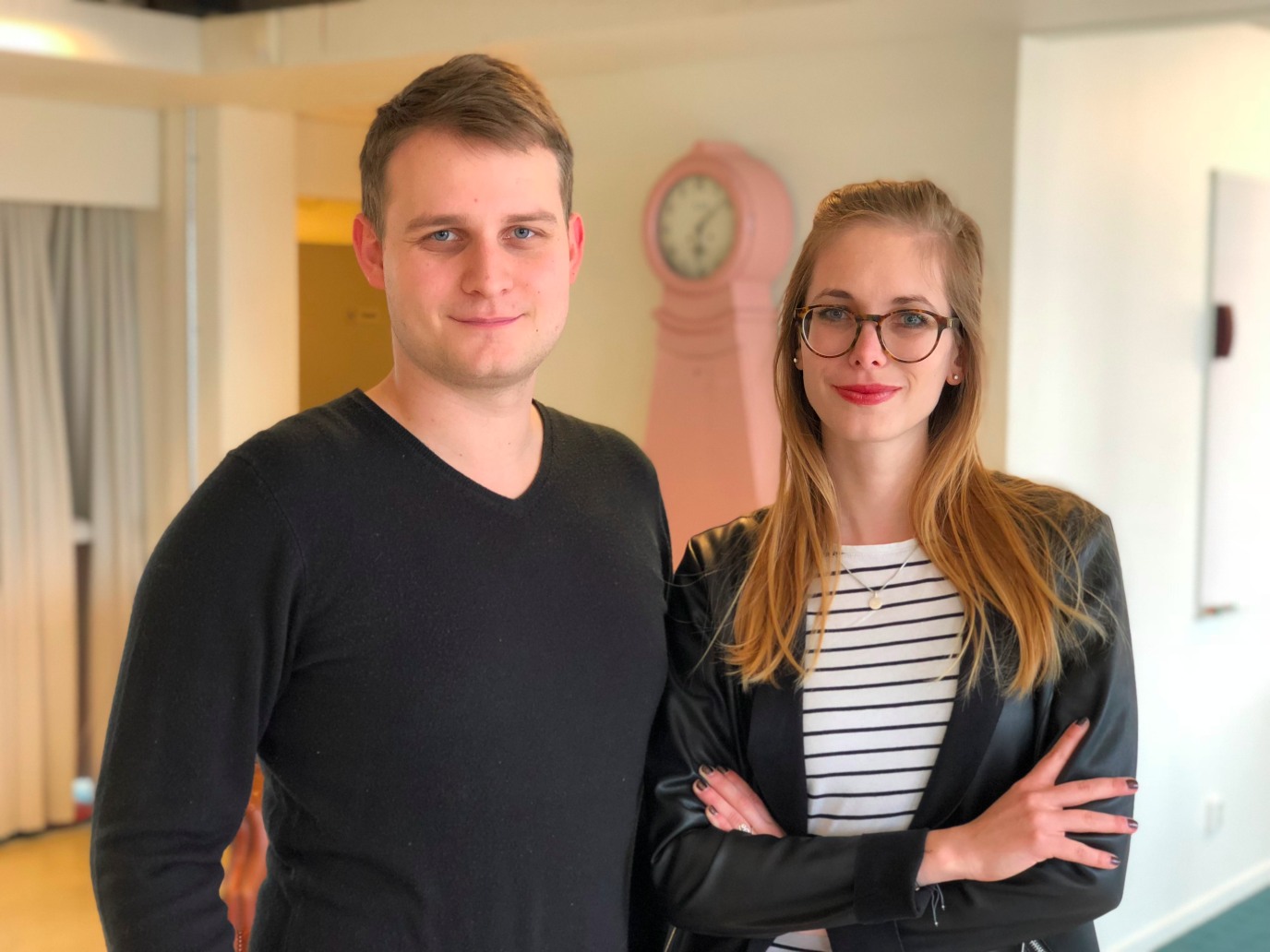 Unlike Estonia, my home country, Germany, has created lots of administrative and bureaucratic hurdles for companies. Compared to other countries, company registration is slow — usually between 4–8 weeks — and requires visits to notaries and lawyers, which can get expensive.
Most communication with the state in Germany is done via physical mail. This makes it practically impossible for a founder to be absent from the country for a longer period of time. Last but not least, tax and accounting laws are very complicated, which raises the hurdle even further for anyone trying to build a distributed company.
Estonia, on the other hand, does away with most of these issues. Companies can be founded online in no time, all communication is handled online and via email with the help of secure certificates, and professional services such as accounting are competitively priced.
Why did you decide to use LeapIN, and what's your opinion on the service they've provided you? What are the best things about partnering with LeapIN?
The biggest benefit of partnering with LeapIN is that it frees us up from a lot of the administrative burdens that usually come with running a company, and enables us to keep a clear head when it comes to the direction of the business. We've found the support staff to be very responsive to our requests and very helpful about a variety of subjects, for example on local tax legislation.
We wanted a partner that we could rely on to remove the administrative hassles, and to let us focus on improving people's heart health, and LeapIN is just that.


What do you hope LeapIN, and EU registration for your company, will do to help your business in the future?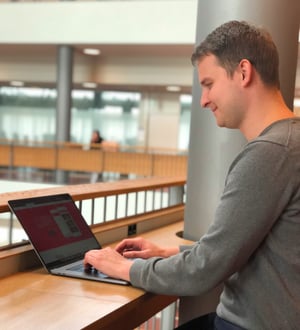 First and foremost, LeapIN enables us to manage our company online. This not only reduces our costs, but helps us free up mind-space to actually do what matters for our customers rather than just for the legislator. In the future, we hope that the overall ecosystem will grow to enable us to use even more services, such as identity verification for different purposes, like opening bank accounts. There's still a lot of potential that's not captured, but I'm confident that the current trend of independent and remote work will help develop the ecosystem further.
What do you think of Estonia? Did you have to visit the country to complete your company setup, and were the people welcoming?
Estonia is not only a great place to start a business, but also a great place to visit. I've been to Tallinn twice, a city rich with history, but with a modern touch. I particularly liked the picturesque old town. What's more, even though Tallinn is a comparably small capital city, it has some very hip places to hang out–with tasty, affordable street food, Baltic design shops and a forward-thinking crowd at Telliskivi Creative City.
During my stays, I've very much enjoyed the hospitality of the Estonian people, who've always been very welcoming. I'd recommend a visit during summer though, as it can get quite cold and dark during the winter.
e-Residency
Customer story