Freelancers are making up an increasing section of the workforce, and with the freedom to choose your own working hours and run your own projects, it's easy to see why. For most solos, remote work is a major part of the lifestyle. With total flexibility in where you work from, you can live the dream and travel the world without bankrupting yourself.
Whether you're looking to immerse yourself in a new city or drop off the grid like a modern-day hermit, the world really is your oyster. And to help you with your decision, we'll outline the top aspects to consider and give you our 10 best places to work as a freelancer in Spain and beyond.
What to look for in the best cities and countries to work as a freelancer
Cost of living
Transport connections
A productive working environment
Reliable Wi-Fi
A workable time zone
The right climate for you
Somewhere fun
Cost of living
Some remote workers have the security of a full-time contract and all the benefits that go with it. But the reality is that most don't. As a freelancer, you need to do a lot more research on whether you can afford to actually enjoy life in your new location. Your whimsical dream of hopping between Parisian cafes can be cut abruptly short if you find yourself scraping together the centimes just to pay your rent. Similarly, some countries offer special freelance visas for digital nomads, while others put a lot more barriers up.
Transport connections
For a lot of solos, part of the decision process in choosing your new location is having a simple route back to where you came from. If you want the freedom of easy travel from your base, the best places to work as a freelancer are those with a well-connected airport or train station. Of course, if you're looking to put down roots with your family, you'll probably be looking for a more settled lifestyle.
A productive working environment
Before you get too excited about jetting off to a new place, you've got to think about the logistics of how you're going to work. You'll need a comfortable place to sit down and focus. Therefore, some of the best places to work as a freelancer have a good cafe culture or a wide range of coworking spaces where you can link up with a community of other solos.
Reliable Wi-Fi
There are very few remote jobs that don't need strong, reliable Wi-Fi to stay in touch with clients and deliver projects. And it will come as no surprise that there is a sliding scale of Wi-Fi quality that varies wildly between countries. As a general rule, you'll also find the best connections in cities, rather than off the beaten track.
A workable time zone
Working remotely offers you a lot of freedom, but if it becomes impractical, your career is going to suffer. Waking up at 3 a.m. for your daily meetings is pretty unsustainable as a work-life model, and if you're out of sync with your team, your client might start looking for a more practical replacement.
The right climate for you
The classic freelancer dream is a Caribbean island, but it's not for everybody. Perhaps you long for a colder climate where you can create a cozy nest to work from. Some of the locations on this list can get seriously hot (looking at you, Seville), and most of the locals get out of town during the summer months.
Somewhere fun
You won't (or at least shouldn't) be in front of your laptop at all hours of the day, and a huge part of remote work is what you do in your free time. Therefore, finding a place that lets you strike that work-life balance is essential. Skiers could look to live next to the slopes, foodies might go for a more cosmopolitan vibe, and sun worshippers would love a beach town.
Now you know what to look for in your dream destination for freelance work, let's take a deep dive into some of the best locations in Spain and around the world that you can call your new home.
Destinations for freelance work in Spain
Tenerife
Valencia
Mallorca
Barcelona
Seville

Spain is one of the best places to work as a freelancer for its guaranteed great weather, excellent Wi-Fi, and outdoor lifestyle that suits every taste. We'll look at five of the top Spanish cities for remote work and cover costs, internet quality, and what makes each place ideal for solos.
Tenerife
Cost of living: €1235/month
Rental price: from €450/month
Average internet speed: 168 Mbps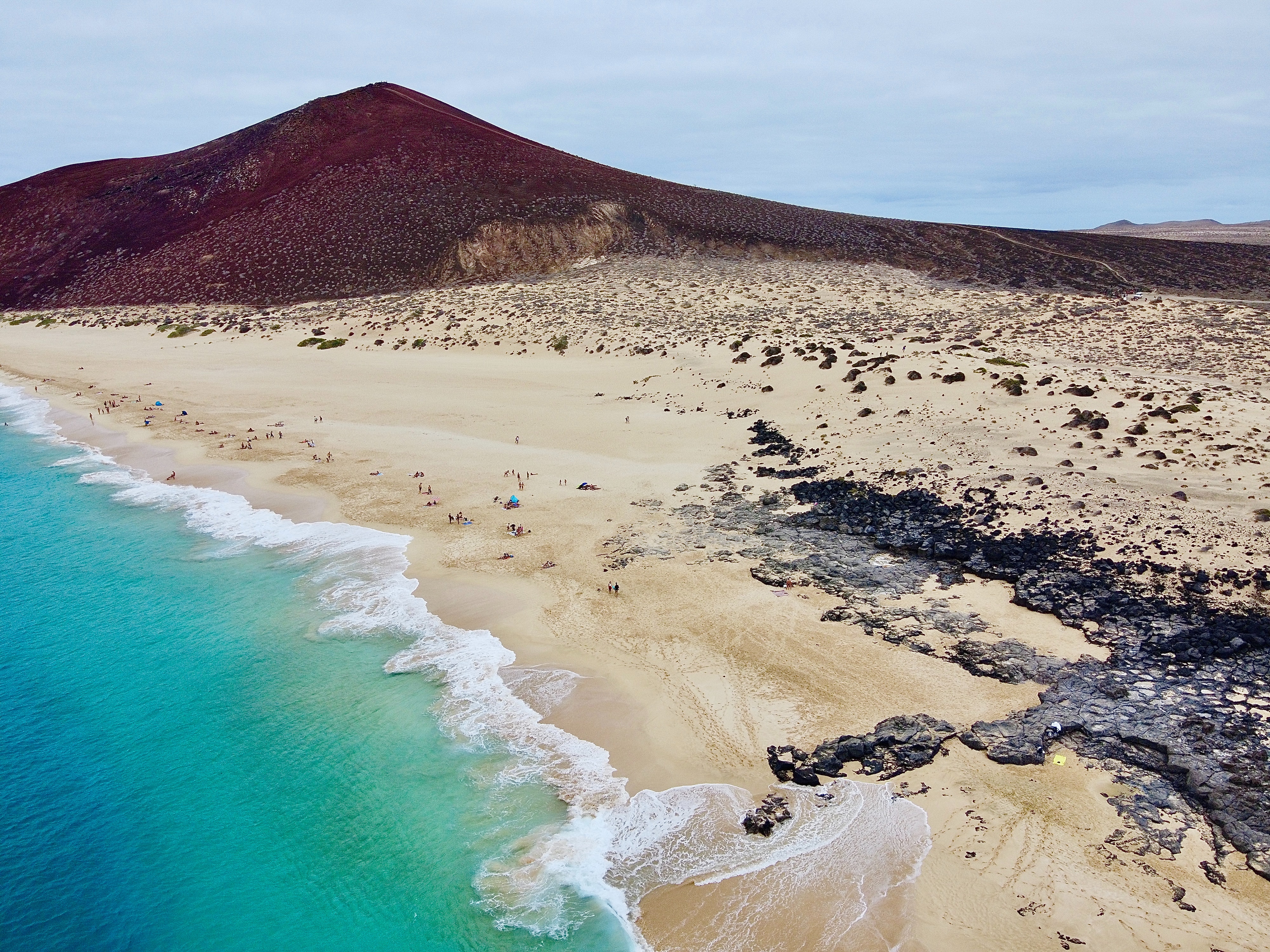 If year-round warm temperatures are what you're after, look no further. Leave your warm jacket at home and head to the island's jaw-dropping beaches or volcanic mountains, including Mount Teide, the highest in Spain.
Back to the work front, Tenerife is already a hub for freelancers and is home to Tednomad, a festival for Tenerife Digital Nomads. To stimulate innovation and investment, the Canary Islands offer a range of tax benefits. Instead of regular VAT, they charge a 7% tax — much lower than the 20% European average. They offer reductions for research and development and a 45% reduction for tech innovation. Lower, but still impressive, you can also get a 35% - 40% tax credit for audiovisual productions.
Valencia
Cost of living: €1471/month
Rental price: from €500/month
Average internet speed: 116 Mbps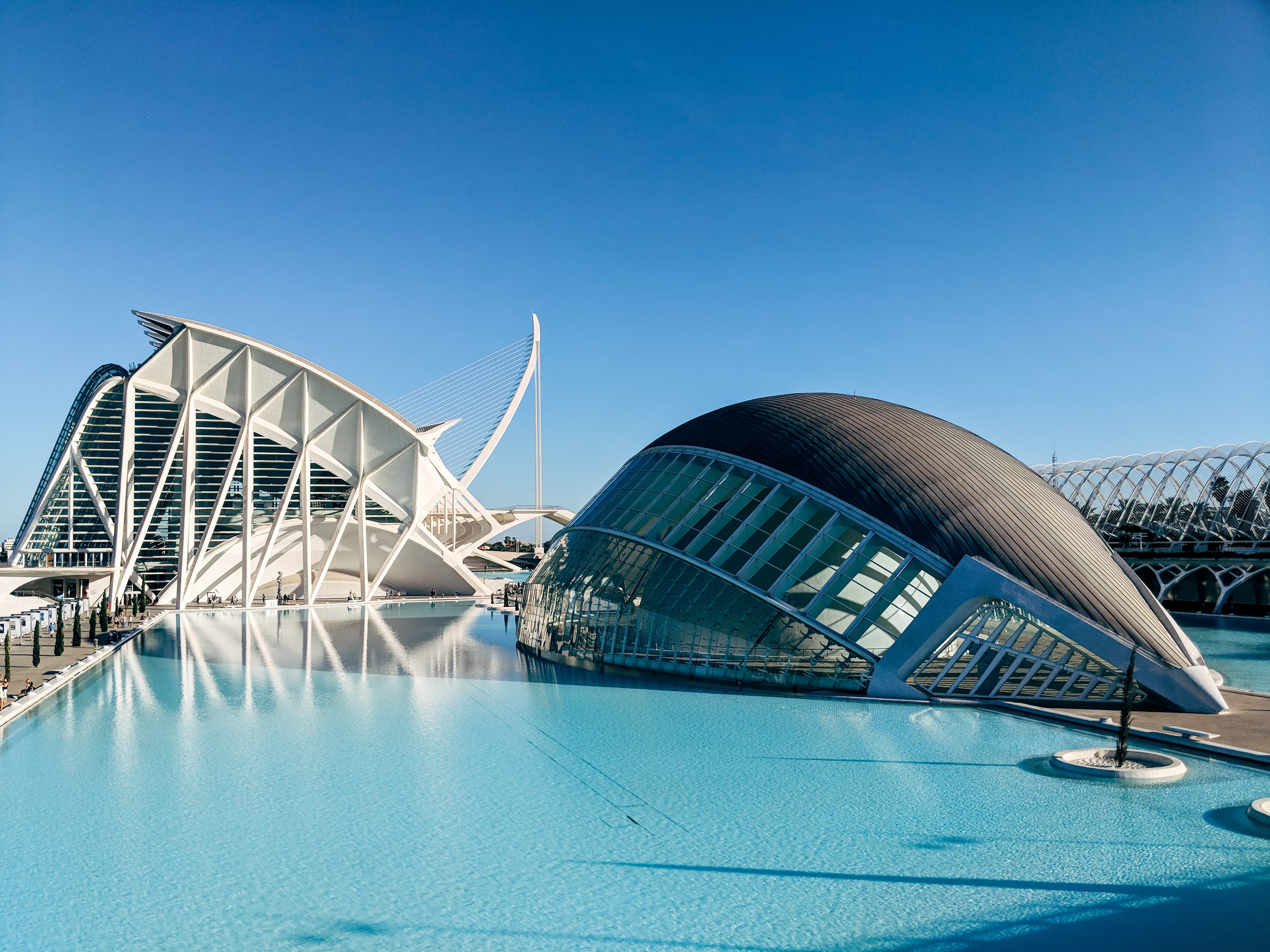 Big enough to keep you exploring, but small enough to feel like it's yours, Valencia is a warm, welcoming city that combines a strong freelance community with an authentic identity. Beach lovers, football fans, and history buffs will feel equally at home in this ideal city for solos.
The Valencian government has capped holiday rentals, meaning rental prices haven't skyrocketed like they have in Barcelona and Madrid. You can be ultra thrifty as you work too, with a whole host of cafes and libraries undercutting coworking centers and offering free Wi-Fi.
Mallorca
Cost of living: €1569/month
Rental price: from €600/month
Average internet speed: 208 Mbps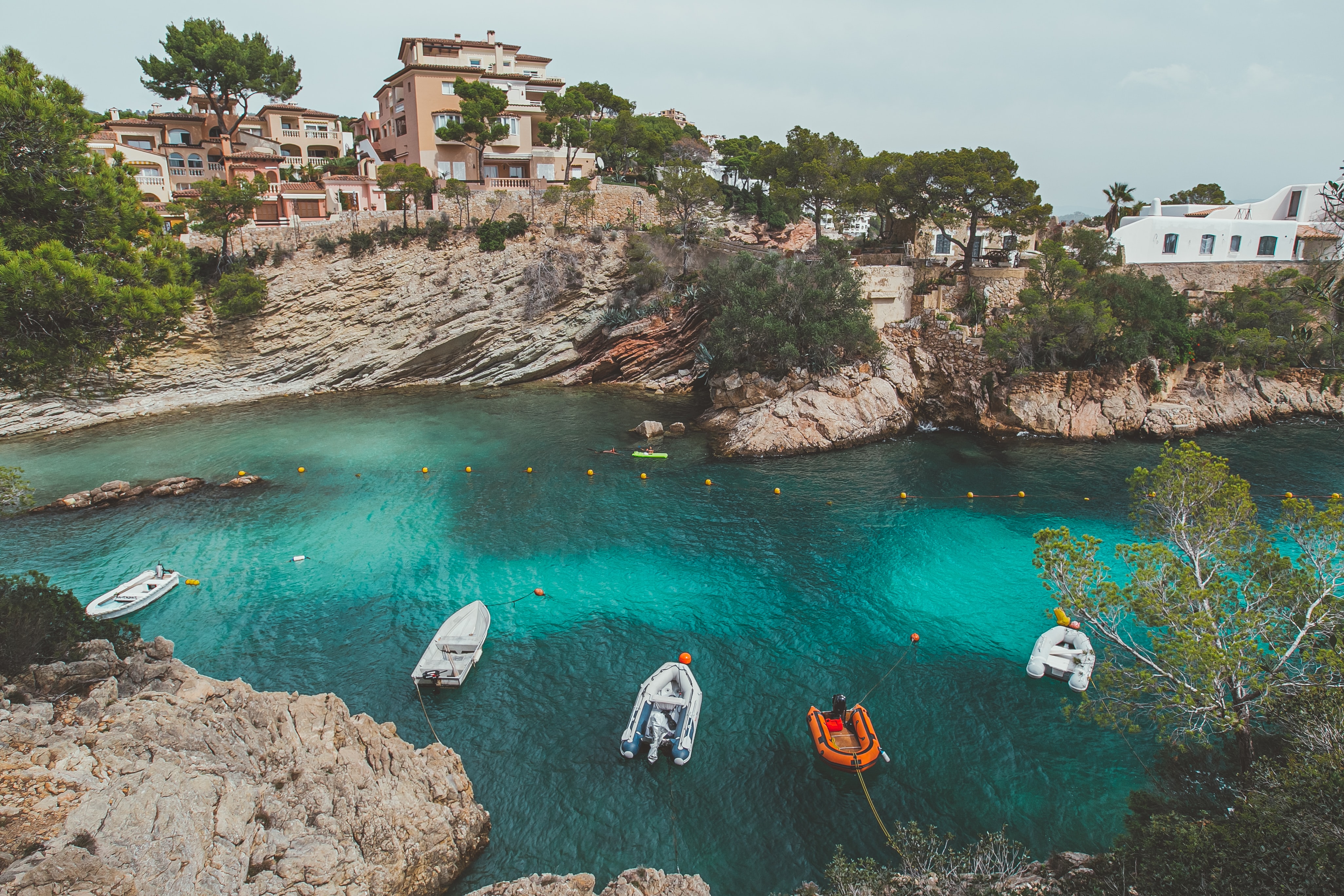 From water and land sports to stunning beaches, hidden coves, and great nightlife, the Mediterranean island of Mallorca is impossible to ignore on a list of the best places to work as a freelancer. Despite its diminutive size, its draw as a hub for solopreneurs gives it a diverse international community.
This is in part due to its reduced VAT of 18% and murmurs of special tax incentives in the future to attract freelancers and companies to the Balearic Islands. Which brings us to our final point. As well as being well-connected to the rest of Europe, you are just a short ferry ride from the neighboring islands of Menorca, Formentera, and Ibiza.
Barcelona
Cost of living: €1886/month
Rental price: from €700/month
Average internet speed: 195 Mbps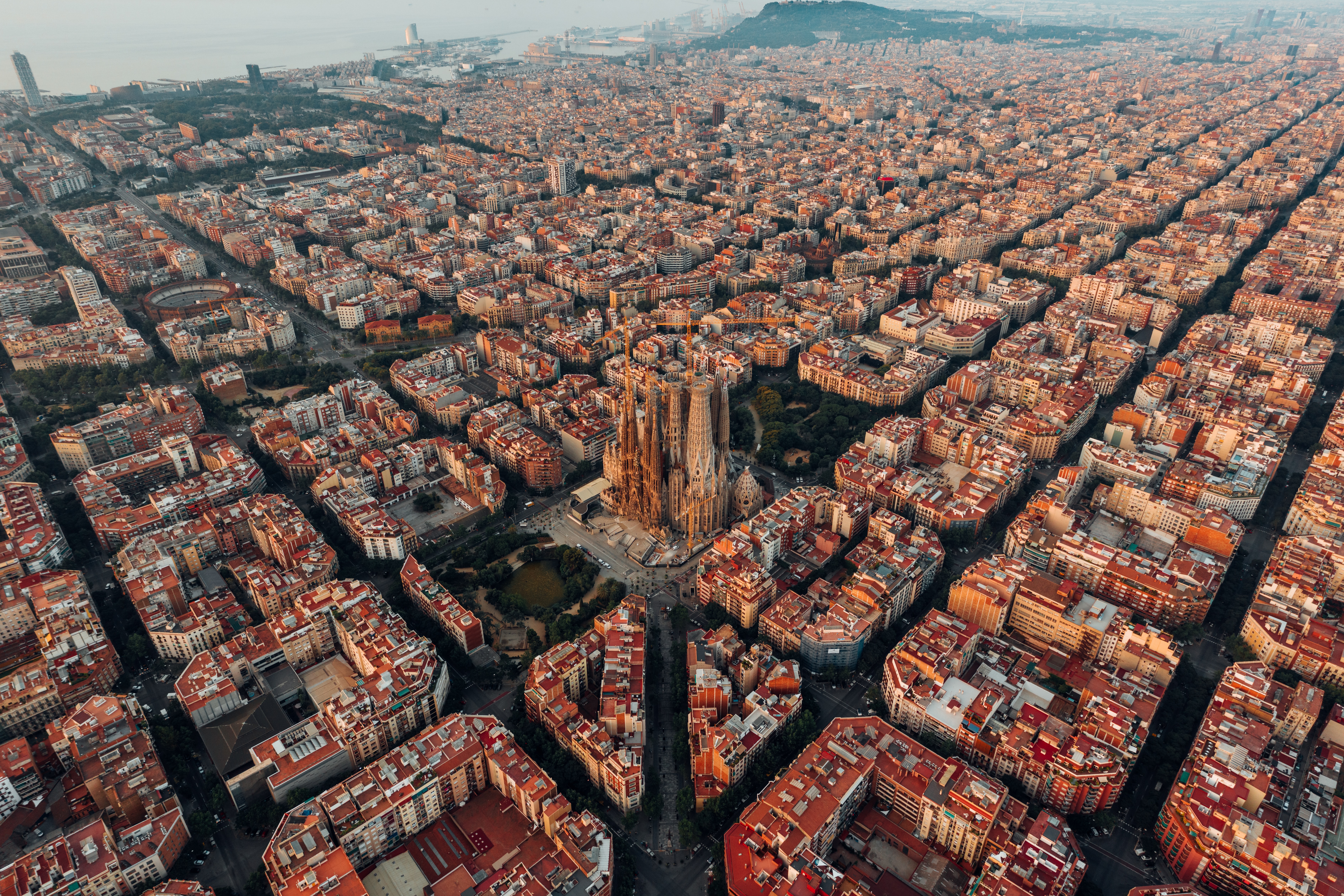 As Spain's second largest, but most international city, Barcelona really has got it all. With an enormous expat community, freelancers can easily link up with potential clients or collaborators and there are networking events for all sectors plastered over social media.
Barcelona needs no introduction as a city to live in. With excellent options for beaches, food, and sport, as well as a cultural calendar that will knock your socks off, it's easy to get addicted to life in the Catalonian capital.
Seville
Cost of living: €1241/month
Rental price: from €410/month
Average internet speed: 165 Mbps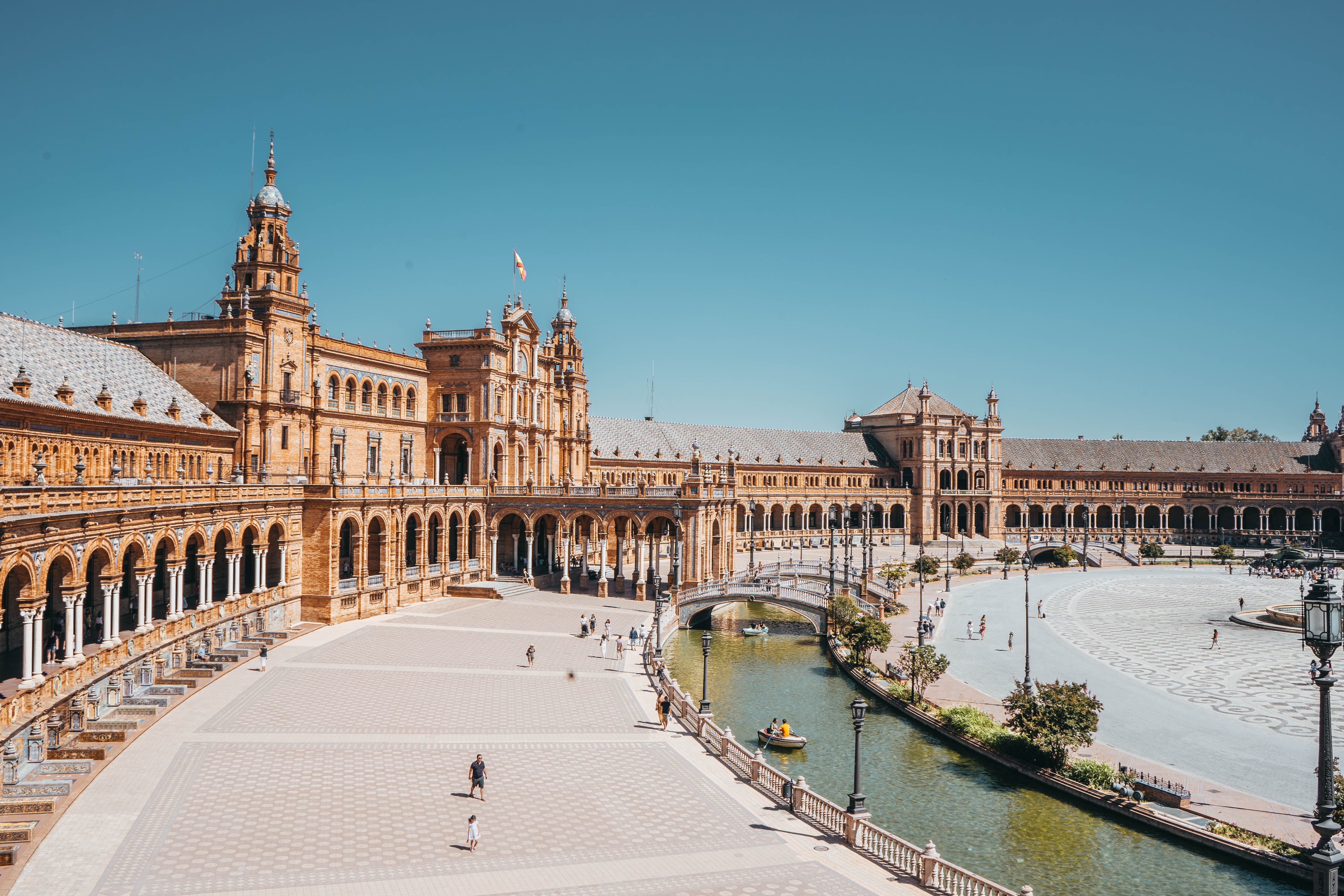 Despite being Spain's fourth-largest city and consistently ranked as one of the best places to work as a freelancer in Europe, Seville maintains a fiercely authentic identity. A city of many faces, you can drink in the stunning colonial architecture before disappearing into winding streets of the Jewish Quarter or losing yourself in a late night of flamenco.
But don't let Seville charm you too much — you've still got to work to afford your (relatively cheap) lifestyle! With plenty of coworking sites and cafes, you won't have to look too far for a desk, and there is a wide community of local and international solos to make you feel at home.
The local government offers aid for setting up a company, subsidizing 35% of your labor and social security costs over four months. And if you're going it alone, there is a flat-rate €30 payment for freelancers under 30.
The best countries to work as a freelancer
Portugal
Indonesia
Estonia
Mexico
Germany

Branching out from mainland Spain and its islands, we're now going to look at some of the best places to work as a freelancer in the rest of Europe and across the world. Each appeals to a certain kind of profile, so it's up to you to choose where to carry out your remote work.
Portugal
Cost of living:

€1540/month

Rental price:

from €600/month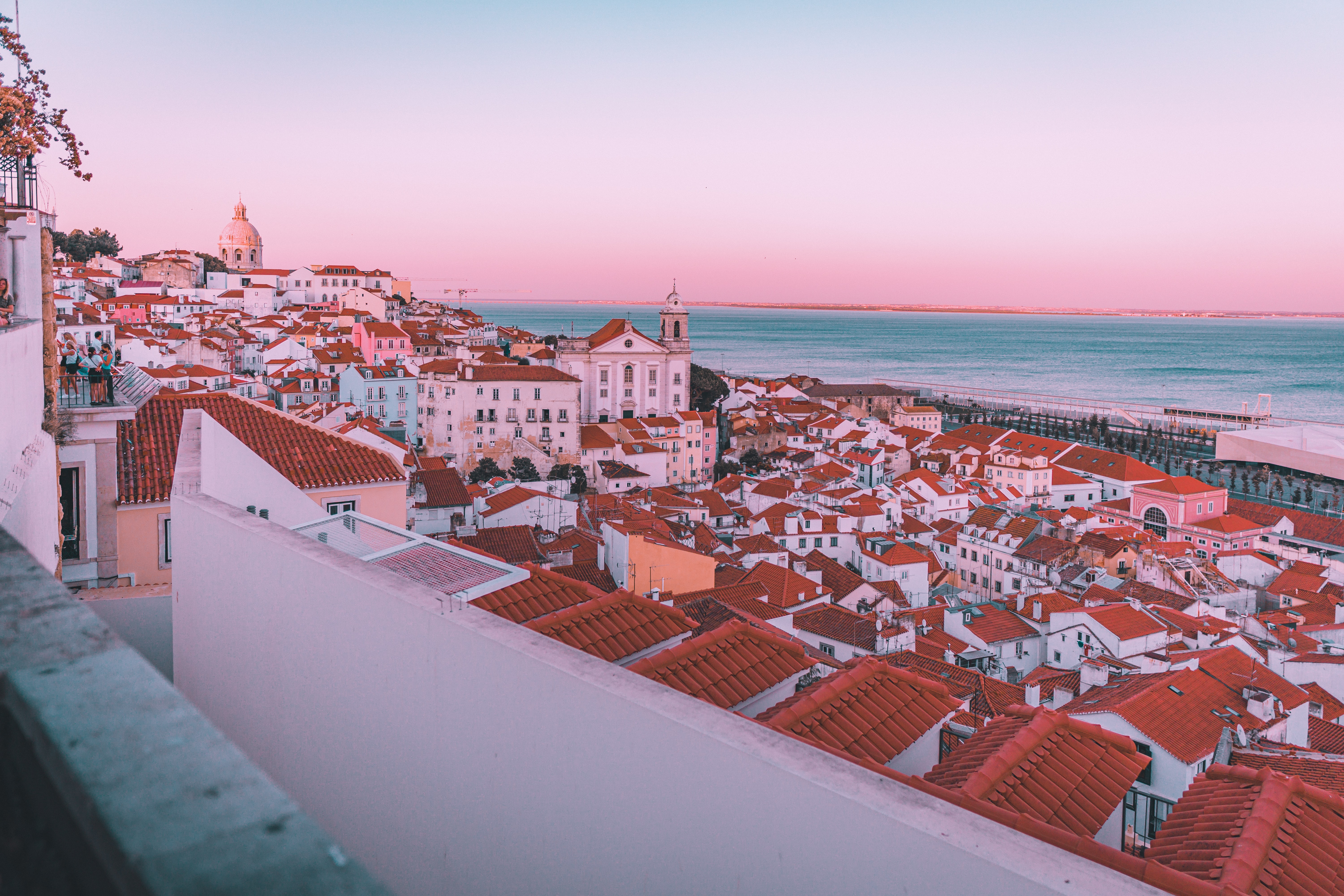 Tucked away in the South-West corner of Europe, Portugal has slipped under the radar for too long and has finally made its name as one of the best countries to live and work in. Most freelancers move to the two major cities of Lisbon and Porto, where they're met with a cheap standard of living, amazing food and culture, and a burgeoning community of solos.
Portugal has long facilitated life for solos, exempting foreigners from paying for earnings coming from outside the country. However, this only kicks in if you meet certain requirements, such as having lived in the country for over half a year (183 days to be exact).
Indonesia
Cost of living €1178/month
Rental price: from €260/month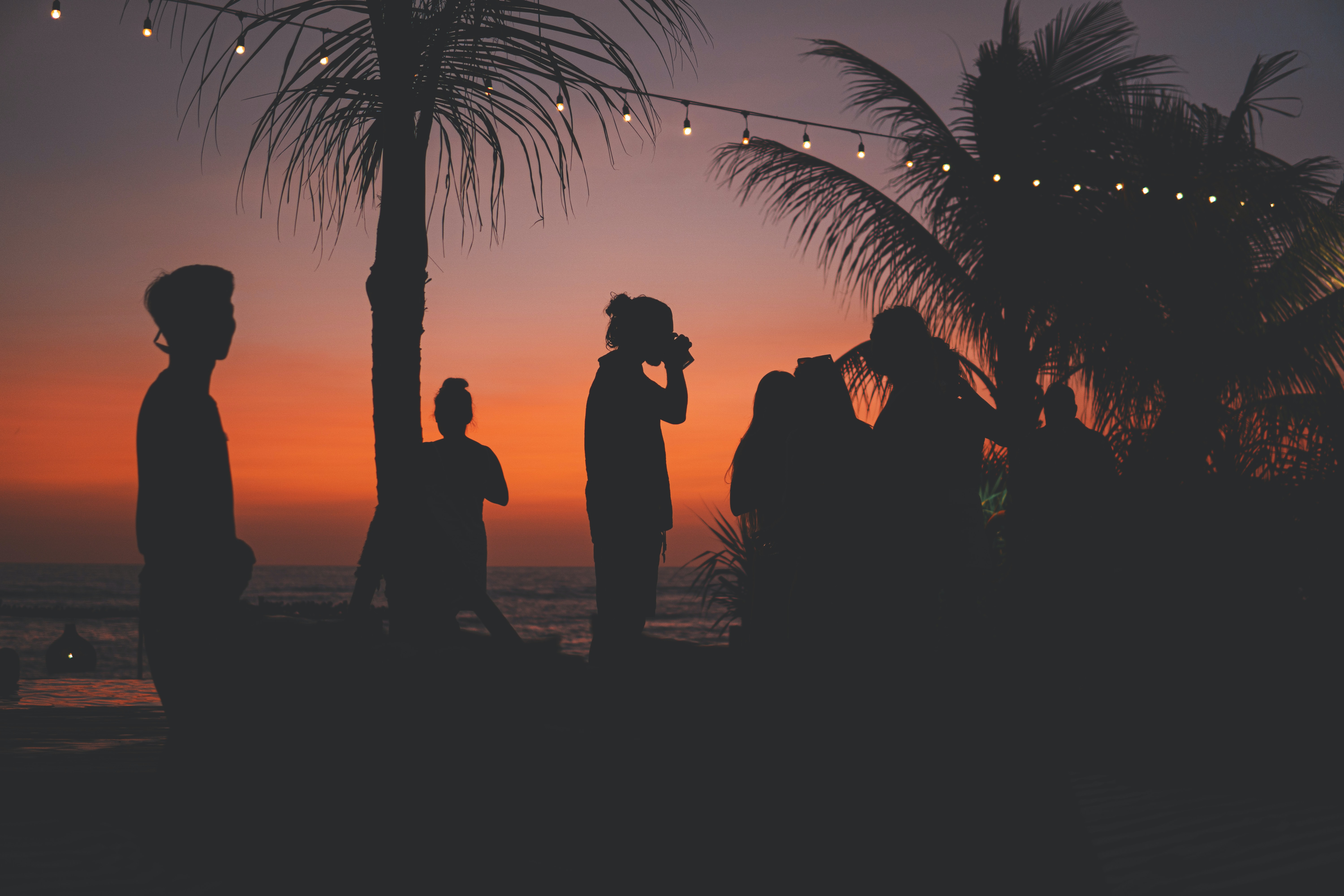 Indonesia is another country that has appeared as a destination for freelance work quite recently. Surrounded by warm waters and with only the wet and dry seasons, it's paradise for some, and offers a 180-day temporary visa if you're looking for that real digital nomad lifestyle.
Still nice and cheap to live in, it's a relatively low-risk place to run your business, and the government is planning a Digital Nomad Visa that will let you live in the country for five years without paying taxes.
Compared to neighboring countries, Indonesia is pretty safe with low crime rates. However, credit card fraud is unfortunately common, so bear this in mind as you make card purchases.
Estonia
Cost of living €1462/month
Rental price:

from €483/month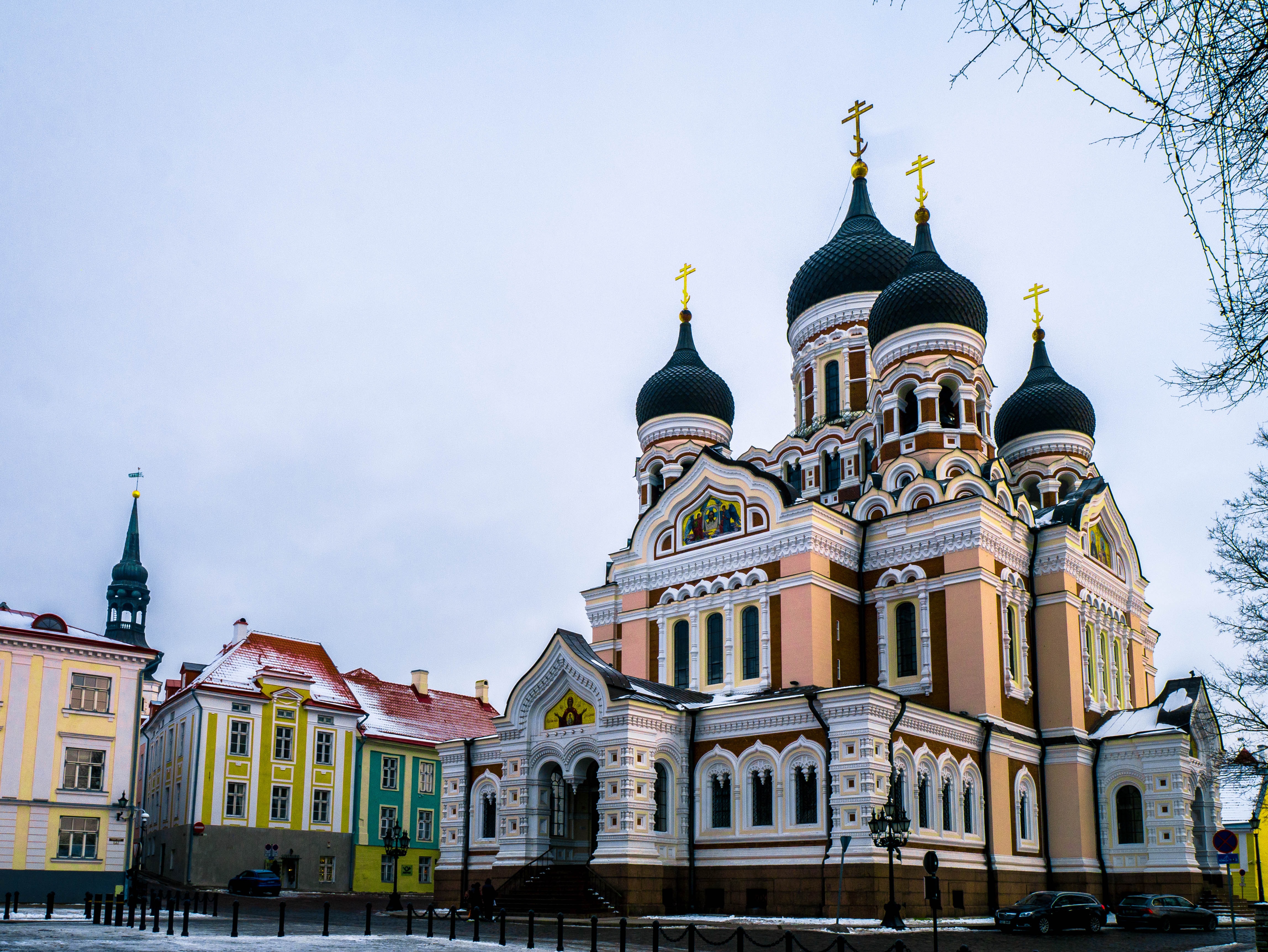 Estonia smelled the potential of being fully connected very early on, and it's no surprise that it is home to a disproportionate amount of Europe's most exciting startups (like Xolo!). This business success, along with widespread adoption of free and open internet, has made Estonia one of the best places to work as a freelancer if you're not too bothered about sun and sea.
Almost all public services are available 24/7 online, which cuts out a huge amount of headaches over admin tasks such as starting a company.
Mexico
Cost of living €1150/month
Rental price: from €460/month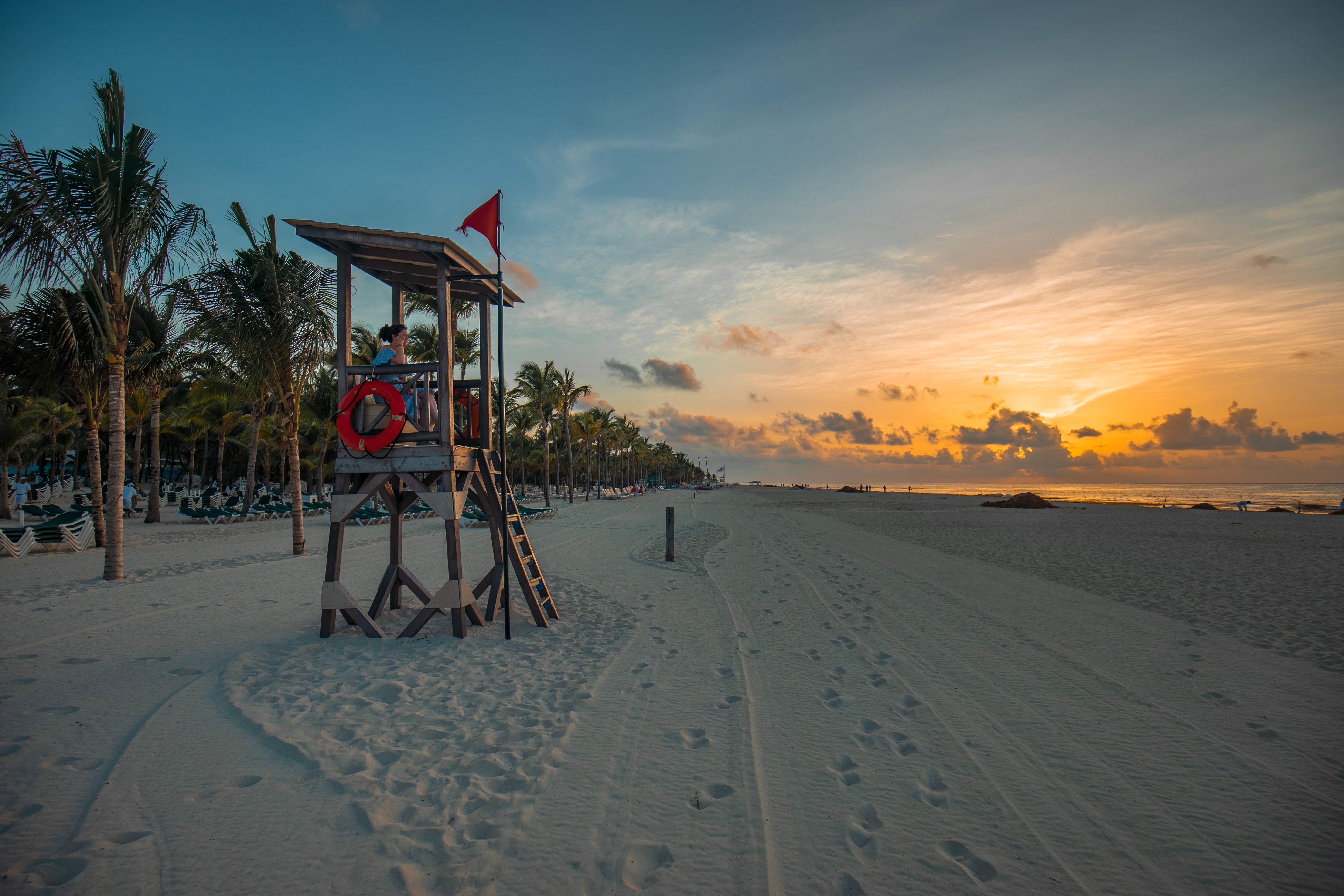 Mexico is a fascinating destination for freelancers, with a wildly diverse variety of culture, natural settings, cuisine, and things to do in your free time.
Depending on where you live, VAT charges range from 16% down to 8%, and with a comparatively low cost of living, you can really make the most of your time in the country. Although Mexico is improving in its safety, there are certain states, such as Sinaloa, Colima, Michoacán, and Guerrero that may not be worth the risk. However, Mexico City and the beautiful southern states are generally considered as safe.
Germany
Cost of living €2187/month
Rental price: from €885/month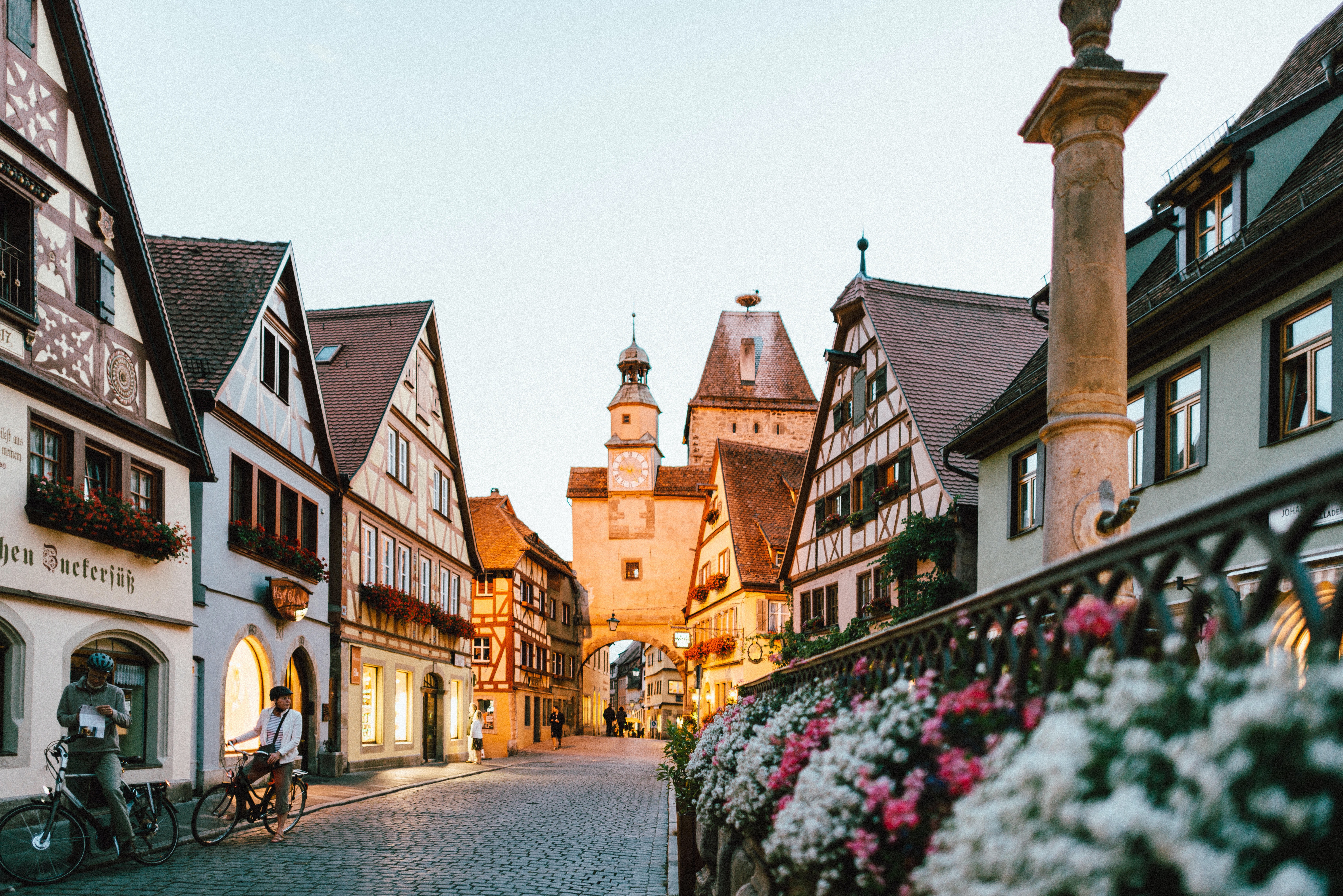 Germany may have a reputation as an all-work-no-play kind of place, but scratch at the surface and that stereotype will quickly be blown out of the water. With legendary nightlife, passion for sports, and friendly locals, you won't soon get tired of living and working in Germany. Thankfully, the somewhat boring stereotype does apply to safety, so you shouldn't run into any difficulties as you begin to settle.
Germany has aligned social security contributions for freelancers to the amount they earn, so you can get started in the country without worrying about excessive bills at the end of the month.
Don't let bureaucracy spoil your freelance flexibility!
Is there anything more exciting than choosing where to start your freelancing journey? With an idea of what the best places to work as a freelancer can offer, you should now have narrowed down your own dream destination.
As fun as this stage is, there is still a lot of unavoidable admin that you need to take care of.
But there's good news! Xolo is here to combine all that difficult, time-consuming work onto one easy dashboard backed by local teams of experts in more than 150 countries.
✔️ A network of freelancers who know the ins and outs of their country
✔️ FREE self-employment registration with social security and tax authorities
✔️ An online invoicing platform that keeps your accounting up to date
✔️ A team of accountants to keep your tax returns compliant
With Xolo, you can enjoy the freedom of being a freelancer:
🔥Choose your own schedule
🔥Nurture your own customers
🔥Set your own rates
So if you want to run your business the smart way, sign up for Xolo today and entrust that boring background work to the experts.
About James
James McKenna has been a freelancer since 2017, working in subtitling, translation, and his main passion — writing. He loves nothing more than falling down a rabbit hole, a habit that has helped him specialize in areas as diverse as biotech, climate change, higher education, and business strategy.
Based in Barcelona, James learned the ropes the hard way, making mistakes that turned into valuable learning experiences. After working hard to establish himself, he is now working smart, and is always on the lookout for ways to streamline his business.