The COVID-19 pandemic has sent the business world into a state of uncertainty and panic.
With the situation seemingly not changing for the foreseeable future, it has left many businesses feeling lost and lacking direction in what to do next.
Most of us have reduced workloads. Either we have lost clients, or are unable to sell our products and services because of the restrictions in place.
If this sounds like you, then now is an ideal position to do a stocktake of your website for its SEO effectiveness.
Search engine optimisation takes months to have an impact. Once the crisis (finally) subsides, will your business rank high enough to get customers?
Companies who can weather this downturn and strategically plan for the post-coronavirus period, will be poised for a better business recovery.
So, let's get started.
1 - Get acquainted with Google
Google Trends
People are home, meaning they are browsing more online.
Monitor Google Trends for newly searched questions and topics. People are at home looking for answers within your industry.
If you can recognise the newer trends that are relevant to your business, then you can begin to tailor your content around these topics - picking up new visitors to your website.
When demand rises, your website will be ready with the right relevant content proving to be an invaluable resource. Plus, you'll be boosting dwell time on your website, which is a critical factor in search engine algorithms.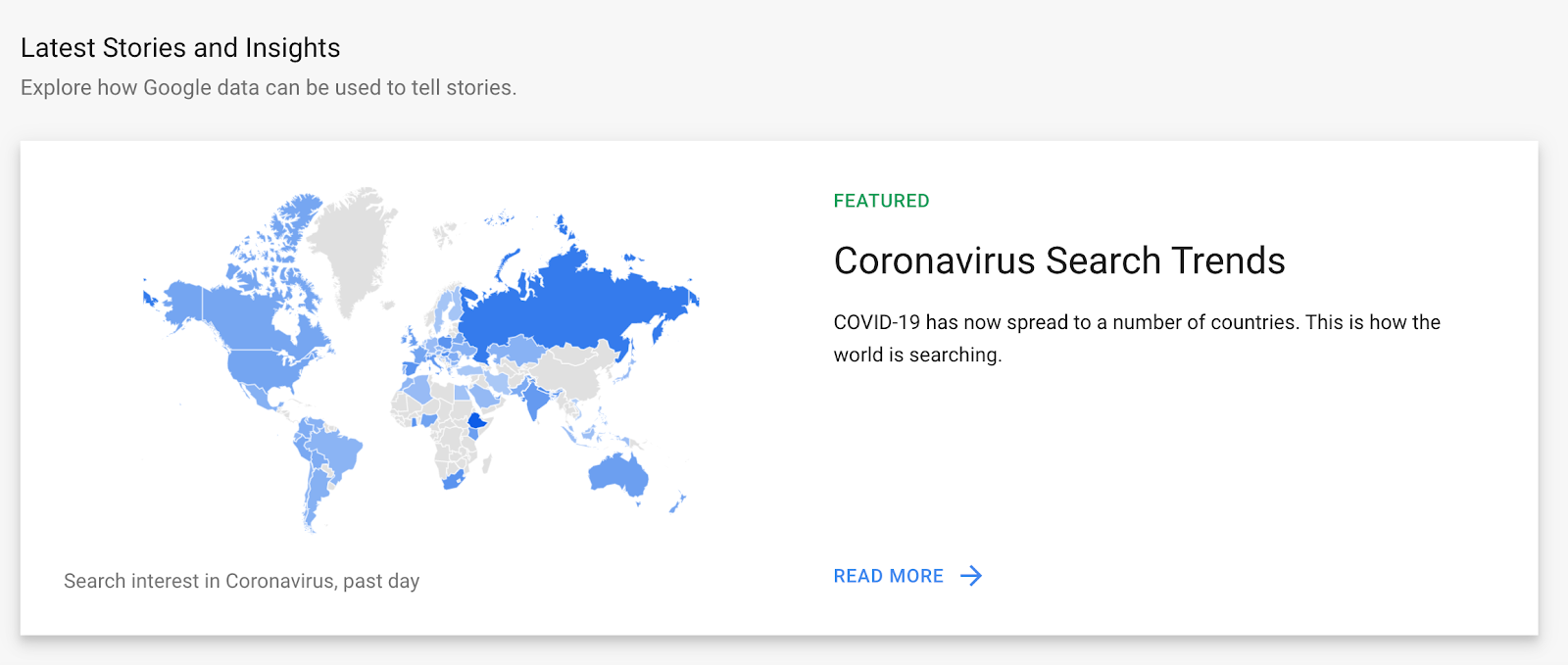 Google Search Console
Monitoring Google Search Console means that you can view what queries and keywords your website is being ranked for. Other third-party tools do this better, yet GSC is free to use.
Now, demand for products and services are shifting, so are search queries - and this will reflect in either a loss or boost to the search keywords you initially ranked for.
If your rank improves - then look at the page that is ranking and modify it to improve its chances of increasing to the top positions. If a page has lost rankings - edit it to reflect better search interest.
If you aren't monitoring this carefully enough, you'll miss opportunities to remain ahead of the competition.
2 - Build up content
Consumer behaviour is shifting, and the pandemic has forced clients, customers and consumers to search and behave differently.
If you have more time, then start writing.
The aim here is not to think in the short-term - it is to get you ranking in the future for your products and services. And a little tip here, write a blog article based on research with a clear "how to do" concept.
This will be more valuable than writing a BuzzFeed style article on how "Apple is responding to the coronavirus pandemic." That article title will cease to exist as soon as the crisis subsides.
Aim for 1,000 to 2,000 words - they rank better for four reasons:
it contains more words, so includes more keywords
longer content generates more shares
longer content boosts your sites topical relevance
longer content keeps readers on your page for longer
According to SEO and content specialist Brian Dean, the average word count of a Google first page result is 1,890 words.
As always, 2-4 long-form articles a month is better than five shorter written newsfeed style articles per week—quality definitely matters over quantity.
Whilst this content will not convert in the short term; it will draw consumers into the sales funnel to present your company's services and products.
By having a stockpile of long-form content ready to publish ahead of time will make it easier to outrank your competitors.
3 - Embrace video
Newer ways of working have led to more modern methods of communicating content.
With significantly more of us streaming and watching YouTube right now, start making video content to take advantage of this.
I've even seen it myself, where business owners have begun to record home videos of themselves discussing topics from coping with family at home to "how to do x, y and z on Facebook."
People are searching for answers online, and video content is one channel to reach your target audience. And consider these stats:
1 in 4 shoppers uses YouTube to search for a video related to a product they're considering while in-store.
42% of shoppers would like to see more product description and service demonstration videos.
73% of consumers are more likely to purchase after watching videos that explain a product or service.
74% of B2C marketers and 92% of B2B marketers use video in their marketing efforts.
Source: Video Marketing Statistics. You can also find some interesting video marketing stats here.
Get creative; you don't need to be a video marketing whizz. Place your content on the YouTube search engine and to your website - drawing more visitors.
4 - Learn more online
The current period of reduced work is an excellent time for e-learning.
Many outlets have given away free access to help business owners enhance their knowledge about SEO.
5 - Consider heat mapping
Maybe the pandemic has caused your site to lose web traffic; maybe it has increased. Whatever the scenario, now you should assess what your visitors do on-site.
Consider using a heatmap to do a deep dive into your website navigation.
You can use heatmaps for its various analytics but more useful is to track and view specific on-site visitor behaviour:
Where are visitors clicking on a page?
How far do they scroll?
Which pages seem to be getting the most traction?
Where are they leaving the page?
From the data, maybe you could consider hiding some highly clicked pages (pricing) or make a page stand out more (like the signup page).
Why would you hide a highly-clicked page?
Well, pricing pages can be notoriously destructive for conversion rate optimisation - especially for price sensitive customers. If any page is drawing clicks from the intention of buying or signing up for a service, then maybe it is best to 'hide' the page from top level menus (but still have it in the footer).
Whether this traffic converts into sales or leads, or you see an increase in searches to your website, it can still highlight some great insights.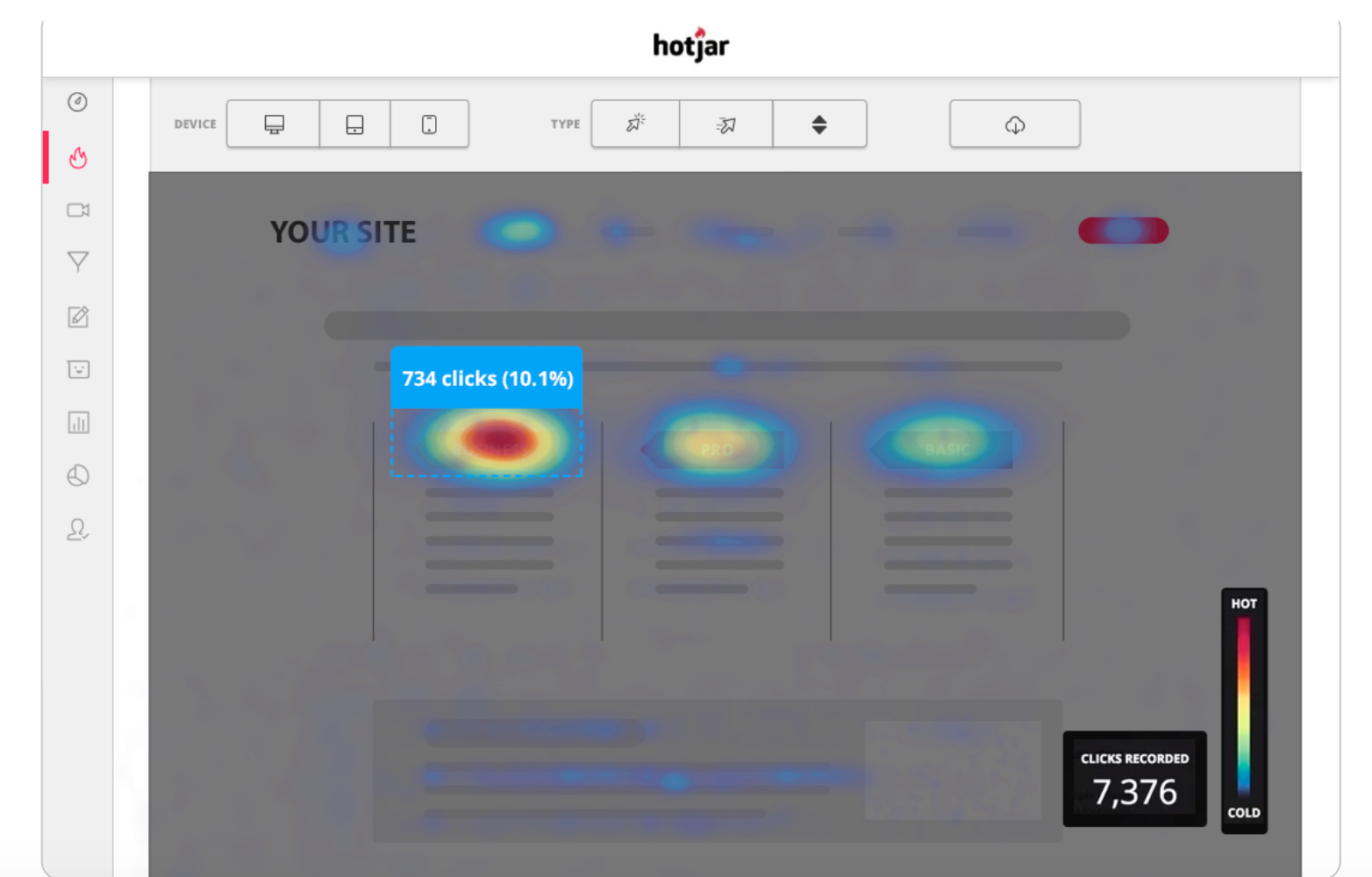 6 - Get technical with your SEO site-structure
Whilst content is likely your first SEO go-to-strategy; it does not mean you should not focus on your technical SEO.
Page speed
For years, Google has emphasised site speed is a ranking factor.
But as with any search engine algorithm factor, Google says it's usually part of many factors.
SEOs have conducted their own research and observed that those websites that load in 10 seconds or less saw a 123% likelihood of visitors bouncing off the site.
Google's PageSpeed Insights is a free tool to check your website's page speed on both desktop and mobile with suggestions on how to improve.
XML sitemaps & Schema
Search engines need to be able to read websites easily. Search engine crawlers are pretty reliable at analysing the context of a website's content.
Yet they still need some help in the form of structured data.
Structured data is a term that refers to organised data that conforms to a specific format; it is not only for SEO.
When search engines scan websites, they want to know if it is relevant for search queries. It could be to a blog article, an e-commerce product or even a job ad.
Correctly structured data may not give fast search engine rankings, but it will make your site better for a search result - meaning your website will be discovered more.
Once you have listed your data, submit an XML sitemap into Google Search Console.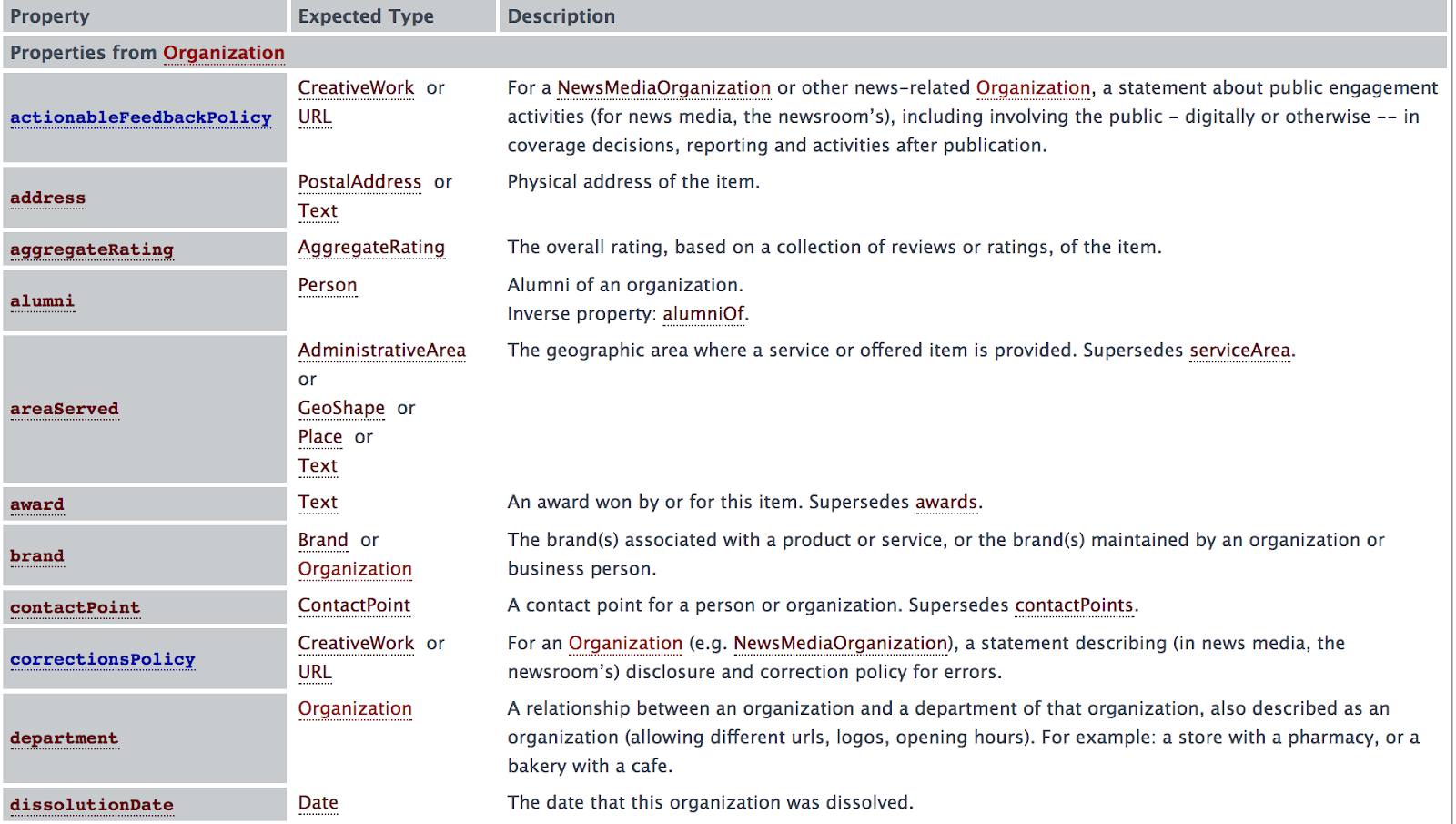 URL structures
Keyword-relevant URLs have been an effective SEO strategy for years. Some research even indicates that using shorter URLs may lead to higher rankings.
While there's no word limit, Google has indicated in the past that the first five words (or the first 512 pixels) are given more credit, anything after is truncated or ignored.
When a search enquiry is presented to search engines, search engine crawlers scan the words at the beginning of the URL to check for topical relevance against the search term.
So if you have long URLs, containing stop words, dates and numbers, consider tidying them up.

User-experience & site navigation
How easy is it for your visitors to find what they need on your website?
If it is not immediately obvious what product or services you use, or where to locate other information - users will quickly bounce off the page.
If too many people bounce off your page, then search engines see this as a site with a poor user-experience and topical relevance.
Make sure your website has a clear top-level menus, with dropdowns, where to login and sign up.
Ensure the footer section is up to date with links to other pages on your website, and never hide a contact page. People love to be able to contact a company directly.
If they cannot locate it, they will find a company that will.
Many of these tasks may need a bit of outsourcing, which is another way to help fellow SEOs during these uncertain times.
7 - Hire top SEO talent
The tragic truth about the COVID-19 pandemic is that businesses are suffering and some have closed their doors.
I know several top SEO experts who have remained loyal to a company and yet are suddenly out of work because of their clients industry sector suffering.
If you need SEO support, now is the time to hire them as you are in the position to attract the best talent out there. Either you need a full-time SEO manager or an SEO consultant.
Even if you are not in a position to hire now, this is the moment to begin fostering connections and conversations where both can shortly benefit.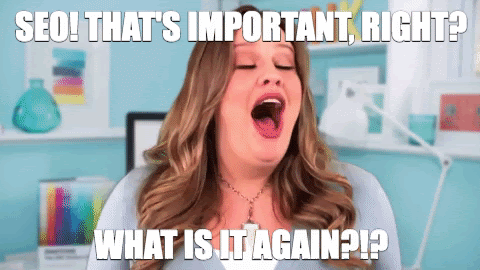 Final Thoughts
You shouldn't stop your SEO efforts because of current events.
I've been told many times, "we know we need to do SEO, only the results take months to show."
Well, those clients of ours who did this last year are in a better position now, ranking better online.
SEO can take a minimum of three months to begin showing the results - so now is the prime time to start making site amendments that will show once the crisis period (hopefully) ends.
Business will return. Those who prepare now will help ensure a faster path to business recovery.
David Bailey-Lauring is the co-founder of Blu Mint Digital, a digital marketing agency headquartered in Tallinn, Estonia. David is passionate about SEO and content marketing and is a proud Xolo customer.
Freelance