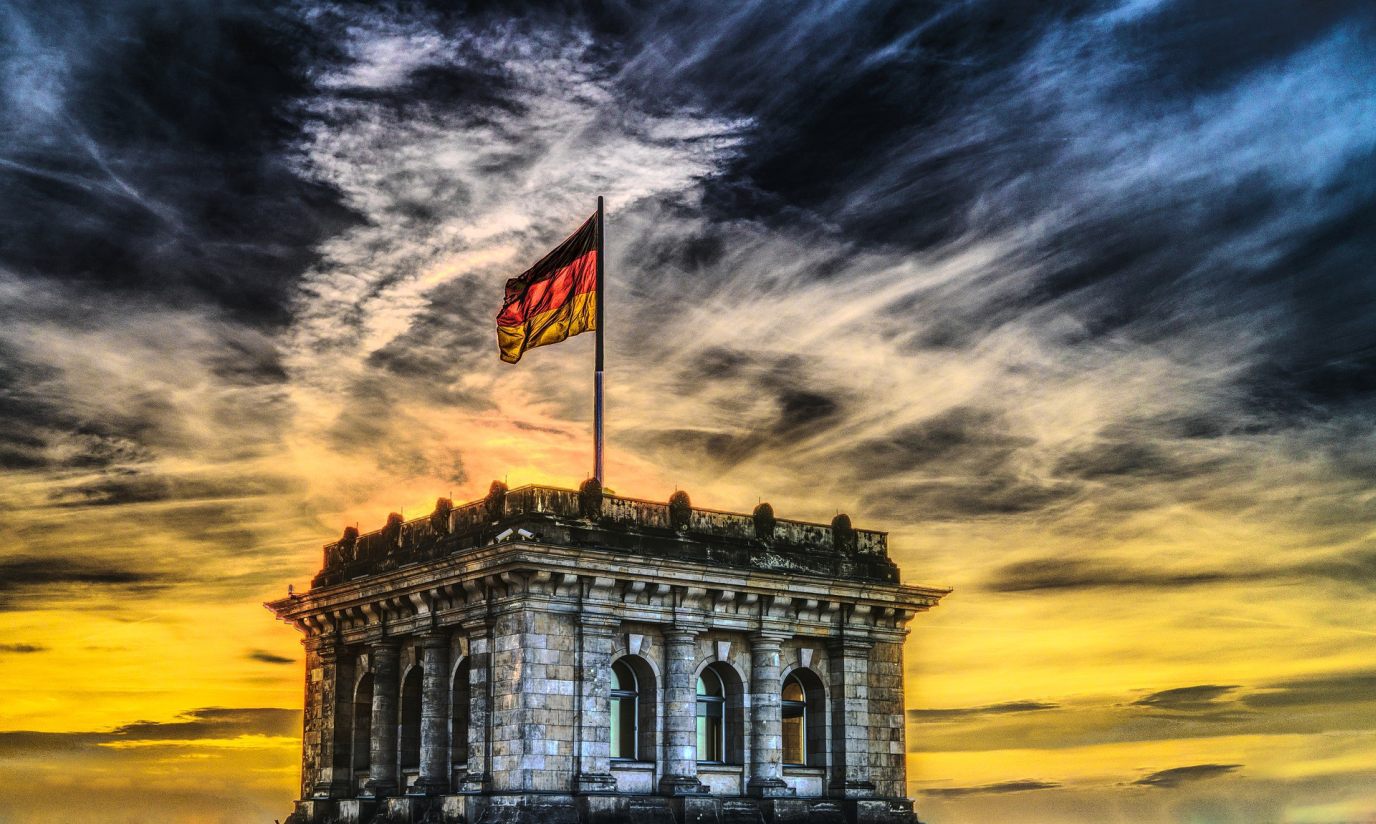 Freelancing in Germany is now more popular than ever. High-speed internet, increased acceptance and modern economies are all making it possible. Solopreneurs are enjoying all the benefits that a flexible freelance — Freiberuflich — life gives them, and some are even using their new-found freedom to scratch their wanderlust and work remotely from wherever the wind takes them. Here are our 7 important tips for German freelancers — whether you're still at the start of your journey or it has already begun.
1 — Check your eligibility
The first thing that needs to be addressed is the amount of bureaucracy in Germany. There is, quite literally, a mountain of red tape to get through before you can even say that you are a legal Freiberuflicher in Deutschland. It isn't impossible but it's certainly not straightforward.
The first job to do when you are considering self-employment in Germany is to find out how you need to set up your business. Due to a complex set of rules, whether you become self-employed (Gewerbetreibender), or a freelancer (Freiberuflicher) is for your local tax office to decide. The different statuses carry different formalities, legal requirements and paperwork.
It comes down to whether your chosen field is one in a list of "liberal professions" ("Freie Berufe"). If it is then you will be classed as a Freiberuflicher. You also need to bear in mind you need to have more than one client and for some freelance careers you will also need to provide evidence of certain qualifications
2 — Mind the bureaucracy
Once you've passed the hurdle of finding out if you can be a Freiberuflicher, you then need to cover the following as well:
Registration:
First up, you'll need to fill in a special Fragebogen zur steuerliche Erfassung form
Take it to your local Finanzamt
Receive a new tax ID which you will need for all your invoices and tax filings.
Taxes:
If you earn more than €8,652 per year, then you need to pay yearly income tax.
If you earn less than €17,500 per year then you don't need to pay VAT. File your yearly profit and loss, otherwise your income tax will be calculated based on your predicted income.
Health Insurance:
It is illegal to not have health insurance, so this is an unavoidable cost, and many freelancers in Germany find it to be very expensive.
It may be a good idea to talk to an insurance broker to find the most suitable package.
3 — Accounting rules
Keeping on top of your accounts as a freelancer is important wherever you are based, however, in Germany it is even more important as you are guaranteed to be audited at some point.
Invoices
There is a whole list of things that must be included on an invoice in Germany, but the most important thing is the Steuernummer. This is the 10-digit number you received after you registered as a freelancer and submitted your form to the Finanzamt.
Bookkeeping
Maintaining stringent bookkeeping records is vital for the success of your business. It's a good idea to consider hiring an accountant to do this on your behalf to ensure your freelance business is compliant.
Accounting resources for Freiberuflichers
Debitoor has a wide range of easy invoicing and accounting software and also makes it possible to accept payment through PayPal or an online shop.
FastBill makes running your business a breeze and organises your invoices, receipts and banking.
Zervant is a very simple tool for managing your invoicing. Best of all it's free for freelancers with up to 10 customers.
4 — All too much?
If all the complex bureaucracy and paperwork in Germany is too overwhelming for you then a good alternative for you could be to contact Xolo and set up a business in Estonia instead!
No, we've not forgotten what this blog is all about — we're still talking about operating as a Freiberuflicher in Deutschland. But rather than having to jump through all those bureaucratic hoops, how about setting up as an Estonian e-Resident and having Xolo Leap help with your business compliance and accounting for you? The process couldn't be easier, and it would allow you to focus more time on actually providing services to your clients rather than spending endless hours filling in forms.
If you stay in Germany though, you'll still be a resident there, so you'll still need to register with the local tax authorities — you won't escape all of the paperwork. If you choose to be a digital nomad though and take your business international, then it's a different story.
Michelle is a computer science and software development freelancer from Germany and she chose e-Residency when she realised that she would have to stump up €25,000 in share capital when she wanted to transfer her business to a limited company. The paperwork and the bureaucracy were just too much whereas with Xolo Leap at her side she easily sidestepped it all and become a true digital nomad.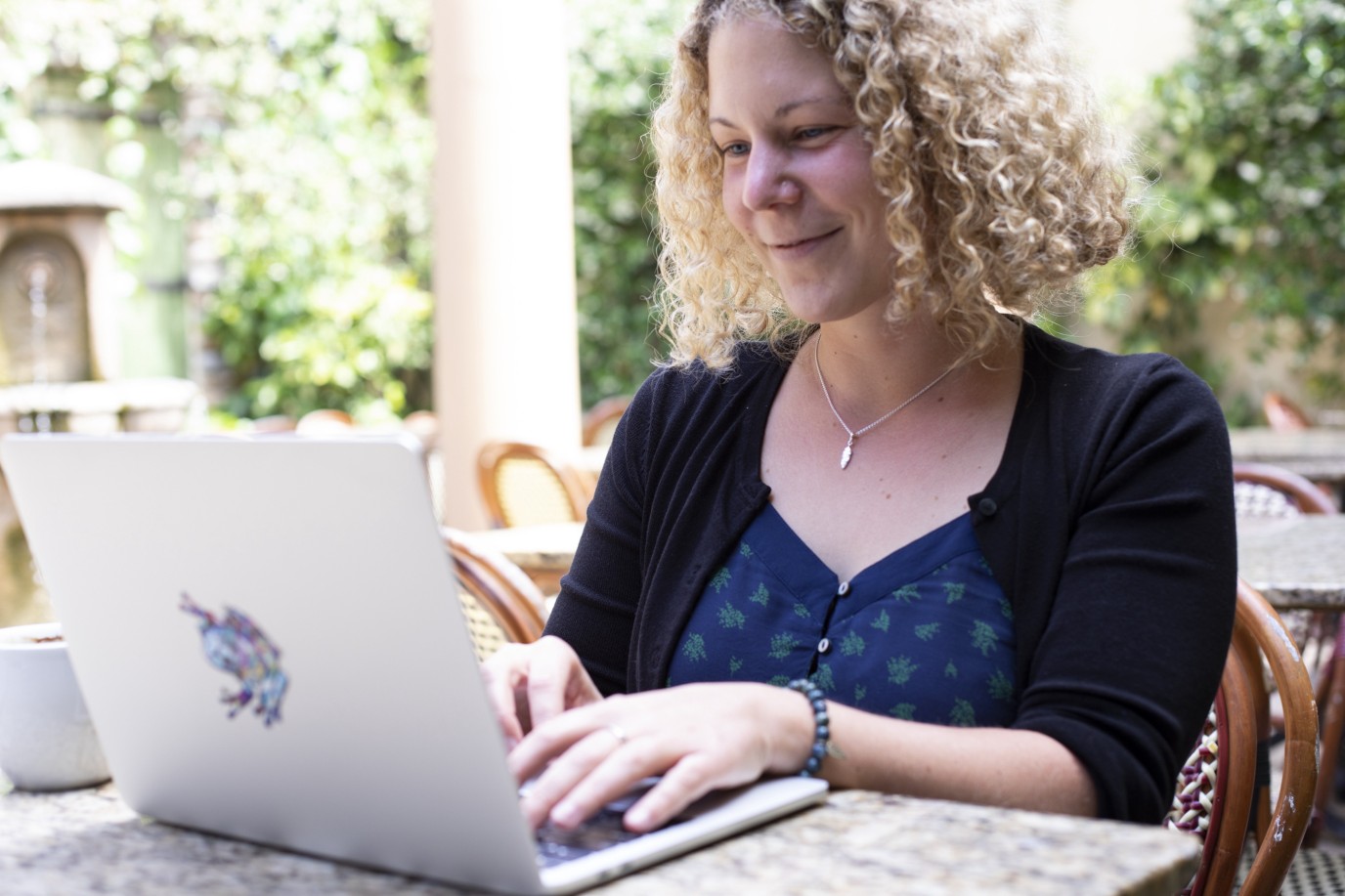 "Having Xolo Leap take care of my legal compliance and accounting is really a huge weight off my shoulders — and the main reason why I decided to leave Germany with my business."
5 — Find help online
Freelancer portals: All the largest freelancer job sites have German portals for Freiberuflichers, and you need to get yourself registered so you have the opportunity to find some fantastic freelance gigs. Check out Twago, Upwork, or fiverr.
Make it in Germany is a government-owned website for skilled-workers who are looking to move to Germany. It has a whole section on setting up as a freelancer.
Existenzgründer is another government-owned website that gives even more detail on how to become a freelancer.
6 — Location, Location, Location
Choosing where you want to base your freelancer German business is a very personal decision and may depend on your sector and what kind of clients you are targeting. Do you want the vibrant capital of Berlin, the financial hub of Frankfurt or the innovative metropolis of Munich? Do your research and choose the right vibe for you.
You may decide you want to turn your new-found flexible freelance career into a lifestyle and become a true citizen of the world by serving clients in Germany while backpacking in Australia and being an e-resident of Estonia. The choice really is yours these days.
7 — Find a co-working space
Although the commute from your bed to your working desk downstairs might be speedy, many freelancers find spending both their working time and leisure time at home stifling and frustrating.
As the number of people who work remotely rises, co-working spaces have soared in popularity due to both the social and networking benefits. It's definitely worth checking out your nearest co-working space in Germany.


Freelance