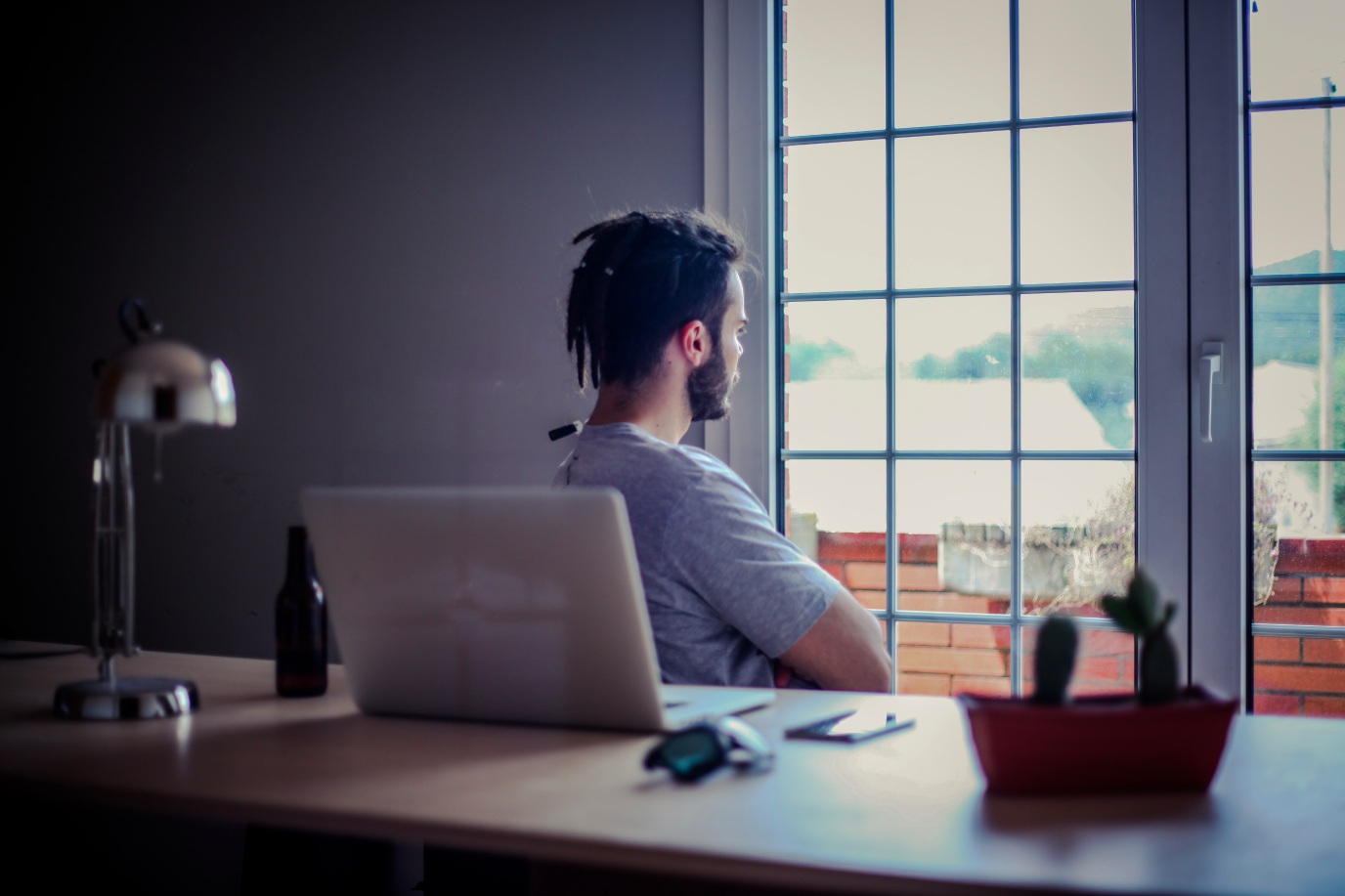 First impressions count.
As a freelancer, choosing a name for your company can be very simple or very complicated. This means that you could either take the easy way out and just name your company "My Name Ltd" or "My Nickname Ltd", or put more heart and effort into coming up with a name that resonates with the mission of your company and the brand you're creating. Following tips will give you a good foundation on choosing a name for your company.
Your company name is the first thing that potential customers will see of your business so getting it right is crucial. Three new businesses are launched every second around the world so you'll want a name that helps you stand out and reflects your identity.
Like you, many of those new businesses are being run by solo entrepreneurs with no fixed location. Their founders include 'digital nomads', as well as international freelancers and self-employed expats.
As a solo entrepreneur, you probably won't have an expensive branding agency or a boardroom full of advisors to help choose your name. The good news is that you don't need them anyway.
Company names chosen by a group can be too safe and undistinctive. They're often the result of compromise and competing egos.
Fortunately, you don't have to follow the same rules as a traditional company. You have the freedom to choose an ambitious name that truly reflects your identity and vision for a business that you can run yourself anywhere in the world.
You also have unique considerations in how you present your business if you have neither a fixed location nor employees.
Here's our 7 highly practical tips for choosing a company name as a digital nomad or a freelancer.
Step 1: Decide how to present your business
Imagine that you're handing out your card at a business networking event, or telling potential customers about what your company can do for them.
Will you refer to your business as "I" or "we"? Will you present yourself as the entire business or will you present the business as a wider team?
This is a key question and will form the basis of your entire business identity, including your company name. Yet many solo entrepreneurs fail to make the distinction.
There are advantages to both approaches and the decision will depend on your personal preferences, but it's best to stick to one so you have a consistent identity and emphasise the advantages for your customers.
You might already be well-known in your industry and think you have more potential to develop your own individual identity in business. If you're great at selling yourself then you probably don't want to divide your efforts by also promoting a company with a separate identity.
As a result, many people setting up micro businesses with themselves as the only employee choose a very simple format for their company name. It's a variation of either their own name or their own name with their profession. You could be John Smith Marketing or Maria Silva Web Design, for example.
That's fine. It might not sound very creative, but this approach can have major advantages if you want to focus on your personal brand, especially if you'll sell your own hours as a service.
Our business will be a team
You might have no intention of hiring employees, but like many solo entrepreneurs you can still base your company on an identity much bigger than your own.
A distinct company identity can also be more effective for marketing.
You might feel like it's cheating to refer to a team when you don't have employees, but there are no limits to what your business can achieve and it's likely that you'll still find yourself working with others under your company name.
They might be other digital nomads, freelancers or self-employed people that you contract for specific tasks. You might even team up with them on a longer term basis. There are great tools to help you find and collaborate with other people for this purpose, like Upwork, Freelancer, Slack and Skype.
Step 2: Brainstorming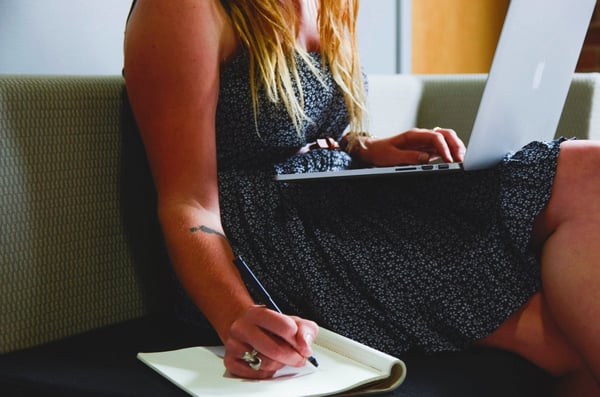 The perfect name for your business could strike you at any time. You could be taking a shower, walking the dog or reading a book when the name appears in your mind.
But you're far more likely to reach that point if you invest time doing some serious research.
Like everything else in your business, you can do this yourself online.
Start off by looking for keywords associated with your product, your service, your industry, your unique selling proposition and your own identity. You might want to find a word — or multiple words — that emphasises a key selling point or helps you tell a story about your business.
Here are some ways to find them:
Find terminology specific to your industry by searching for 'glossaries', 'jargon', 'phrases', 'terms' or 'slang'. You could even search for 'lyrics' or 'songs'!
Go 'Googlestorming' by using the search results to help you think of new ideas. For example, if you want to emphasise the speed of your service then google the fastest animals or things.
Conduct image searches using Google or stock photo libraries like

Shutterstock

or

Getty Images. Notice what stands out in the photos.
Finally, head to

thesaurus.com

to find as many alternative words as you can.
You'll eventually find several ideas for great company names, but don't feel dejected if it takes longer than you'd hope. It's better to get it right first time. Google is a great company name, for example, and refers to the large number of search results it can find. Yet the original name they chose was BackRub!
Now that you've come up with a list of possible names for your company, the next step is to narrow down your choices. It may be hard to do when you have a list of 50, but aim to get down to about 5 names. Keep in mind that one reason to have 5 different options is the fact that quite often the name you want might already be taken by somebody else. Don't worry though, you'll eventually find a name that you like, and that's free to be taken.
Step 3: Check whether the name you desire is available
Even though your business is location-independent, it still needs to be legally registered somewhere so you need to check that your preferred company names are available there.
This bit is easy though.
Many digital nomads choose to register a limited company in Estonia because it's the world's most advanced digital society and provides e-Residency to anyone who wants to manage their businesses inside the European Union — no matter where in the world they are.
It also offers major advantages like low cost administration, ease of doing business and simple taxes.
You can check the name availability on our website as a part of the sign up process.

You'll instantly see if the name is available to register as a limited company, as well as advice about any Estonian companies or EU trademarks that might be similar.
As you can see, Google definitely isn't available.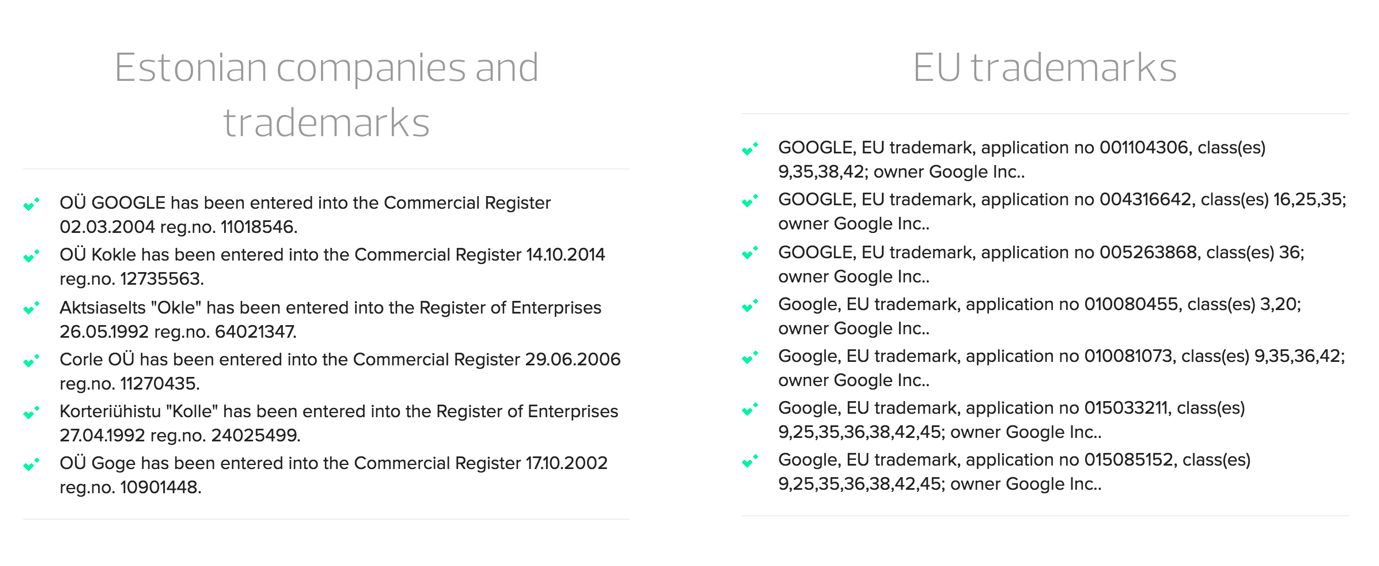 A limited company is called osaühing in Estonian so you'll see the letters OÜ for short with the company name, which is the equivalent of Ltd.
Keep in mind that a company's name must be distinctive from other business names entered into registries. The name has to be written in the Latin alphabet, avoiding special characters and symbols if possible.
It's likely that your preferred company names will have a few similarities to existing companies. That's helpful to know as you'll want to avoid any confusion for marketing and legal reasons, but that shouldn't usually stop you from picking a name you love.
Regardless of any similarities, if there is no other company registered with the same name then you'll be able to proceed with your registration.

Step 4: Check which domain names are available
Nowadays, almost every business needs at least a basic website with contact details. Getting the name registered with a .com domain isn't as important as it used to be, but it's still the domain extension of choice for many companies, and it would be nice to have the .com extension for your company as well.
There's now a huge variety of domain name options that might be more valuable to you. Here's some of the best domain name extensions for you as a digital nomad, international freelancer or self-employed expat:

There's also a very wide range of location-based domains for countries and cities. You'll probably want to steer clear of these when setting up a location-independent business, unless there's a specific business-related reason for associating with a particular place.
However, there are two location-specific domains on the list above that might be valuable for your location-independent business:
You might assume that this is a cooler, shorter version of .com (but with more domain names still available). In actual fact, it's the country domain for Colombia, but that hasn't stopped technology companies around the world — ranging from startups to Fortune 500s — from using it. In response, Google no longer assumes that a website with a .co name is based in Colombia so it's just as likely to rank in search engine results no matter where in the world users search. Click here to read more on why .co domains are so awesome.
If you set up your micro-business with LeapIN then it will be based inside the European Union, which is a major selling point to potential customers both inside and outside of the block. It indicates a higher degree of accountability, ease of doing business, professionalism and compliance. Potential customers know that there are robust trading standards in place to ensure you deliver your product or service as promised. Potential investors will be reminded that you have unrestricted access to the world's largest single market.
You could keep typing different domain names straight into the web to see what comes up, but that won't give you the full picture. Just because a website doesn't exist, it doesn't mean the domain name isn't already owned by someone else.
Instead, visit whois.net and you can look up detailed information on each domain name to see if it's available, or who owns it if you want to buy it. Simply type your preferred web addresses into this box.

Step 5: Check which social media handles are available
You'll want to use your company name consistently across all the digital channels you use to communicate. We can't emphasise this enough. For example, having one name across social media profiles makes it much easier to put on promotional materials or business cards. Otherwise you'd have to line up 4–6 different names for social media profiles.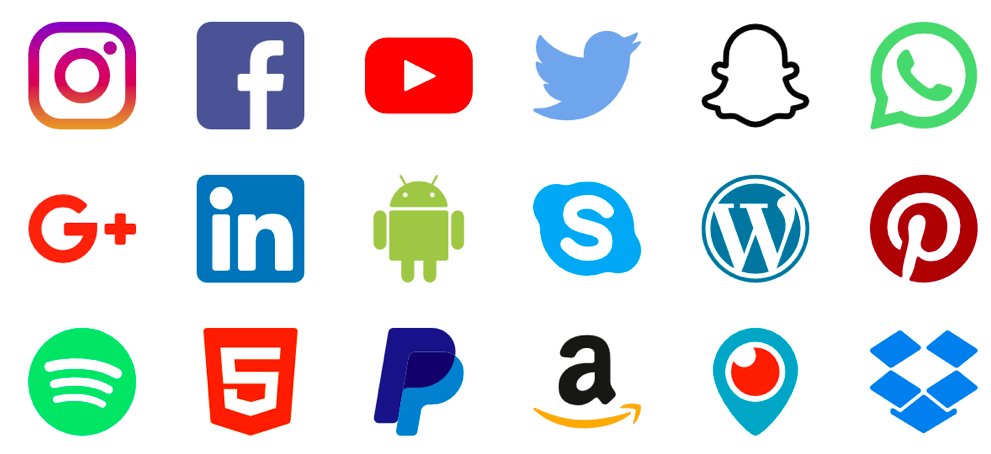 It's up to you which ones can actually add value to your business. It's often more important to focus on one or two social media sites that your customers appreciate than trying to run lots of social media accounts for the sake of it.
Even if you don't intend to use a social media site, it's worth registering an account and directing people towards your website from there. That helps with search engine optimisation and ensures no-one else takes your company name.
You can use your company name on any social media site you sign up to, although it helps if you have the 'handle' or customised URL as well. That's the unique name people type in to find your account directly.
Some social media sites give more prominence to the handle than others. Twitter and Instagram, for example, prominently focus on the handle when you post and converse with others. Other sites like LinkedIn give more prominence to the actual name of your business, regardless of your handle.
You don't need to start the sign up process for a social media account in order to check if the name is available. There's a much faster way.
Simply type the web address for the social media site and then add / followed by your business name. If the page is not found then it should be available.
Here are the main social media sites to get started.
www.facebook.com/yourbusinessname
www.twitter.com/yourbusinessname
www.instagram.com/yourbusinessname
www.pinterest.com/yourbusinessname
www.youtube.com/yourbusinessname
Step 6: Gather feedback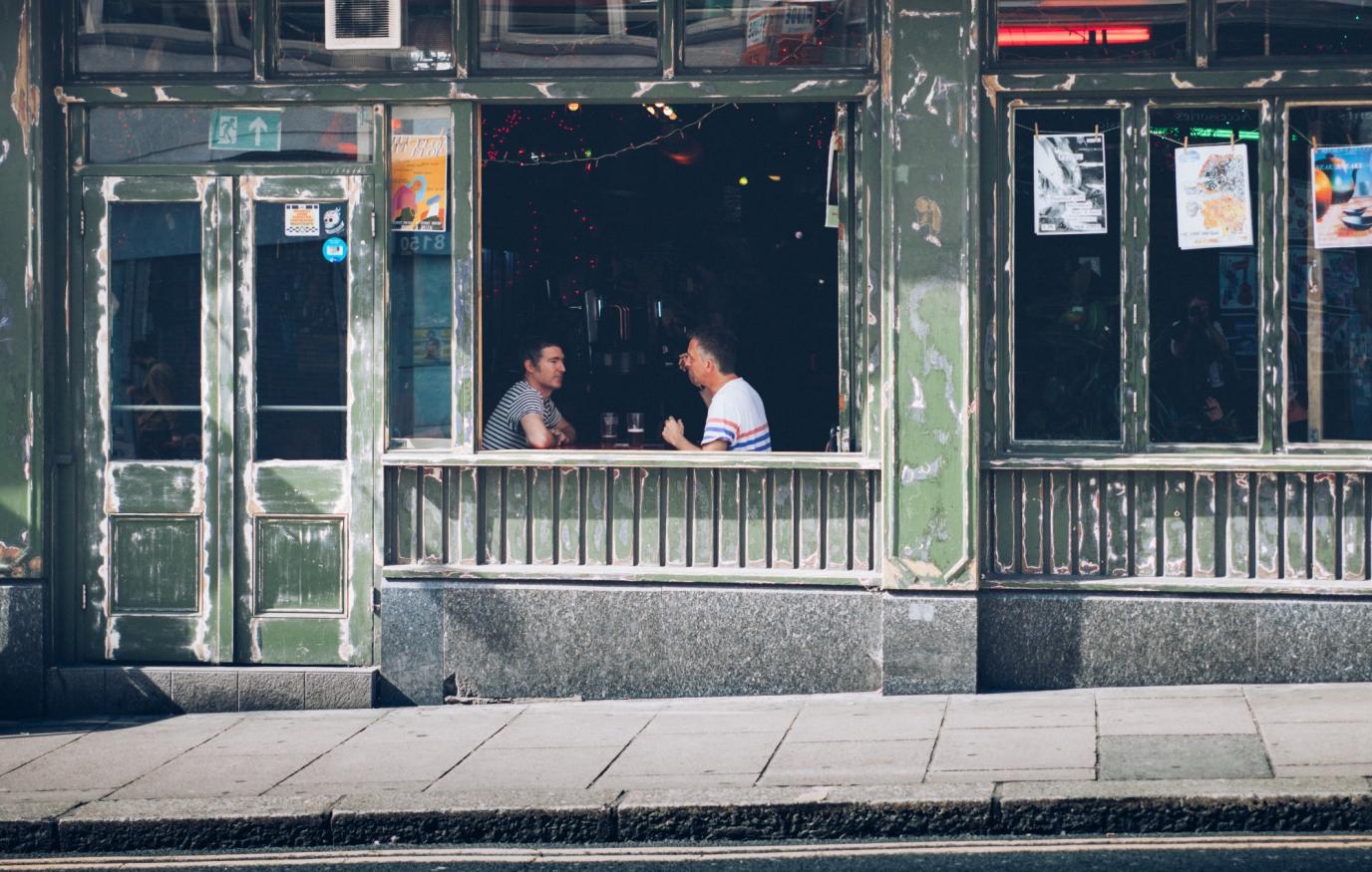 By this stage, you should have one or several options for a business name that you love.
Now would be a good time to involve others, including friends, family, former colleagues, potential business partners and — most importantly — potential customers.
Extra perspectives allow you to spot strengths or weaknesses in the name that you may not have considered.
Here are some of the questions you should particularly explore as a digital nomad, international freelancer or self-employed expat with a location-independent business:
Can it be easily pronounced by customers who speak a different language?

Nike and Amazon are both Greek names, but are easily pronounced around the world.
Does it translate into languages your customers might speak?

Many companies have found out the hard way that their product names are actually a rude word in a country they want to export them to.
Does it have alternative connotations, particularly in other cultures?

A major UK mobile phone operator had problems expanding when it realised

its name was associated with sectarianism

in one part of the country.
Does it sound like a business limited to a particular location?

Some companies have to drop a location reference when they realise it's limiting their growth. British Petroleum and British Aerospace are now BP and BAE Systems.
Always remember that the final decision is entirely yours. No-one understands your business as well as you so you may need to reject other people's suggestions — while trying not to alienate them of course.
Step 7: Go for it!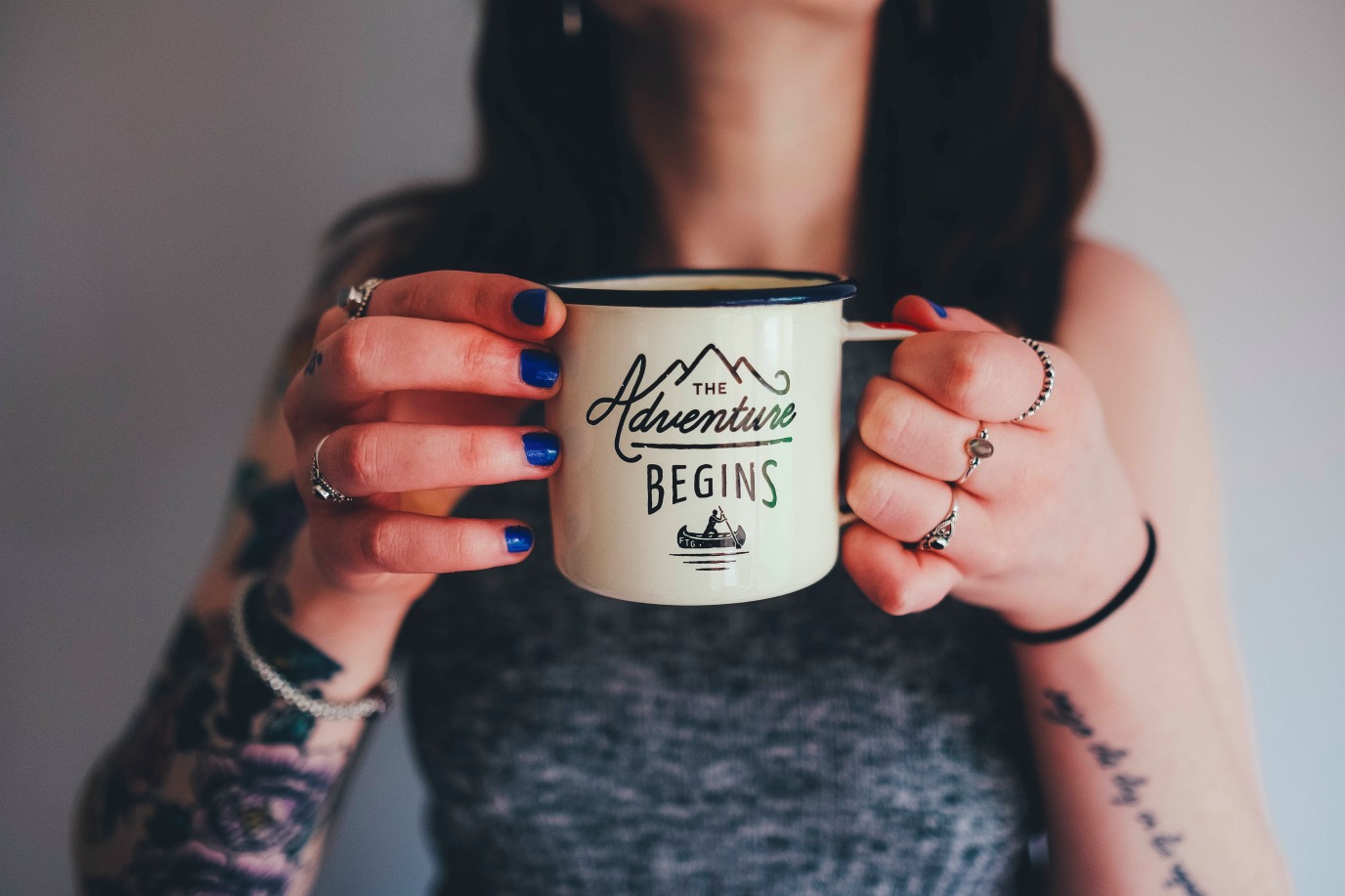 Congratulations! You've found a winning company name.
The good news is that it's never been easier to set up and run that dream business of yours, particularly as a solo entrepreneur with no fixed location.
You have the passion and skills to make it work, while LeapIN can take care of everything else you need to set up and run your business as a limited liability company with low cost administration inside the European Union.
The service is powered by Estonian e-Residency, which means you can easily manage your business from anywhere in the world.
Check out 9 reasons every digital nomad needs LeapIN or simply proceed with your sign up at LeapIN.eu.
Do you have any other great tips for naming your company? Don't be shy and share them with us in the comments!
Company Setup
e-Residency