4 Awesome Shared Workspaces in Estonia for the Digital Nomad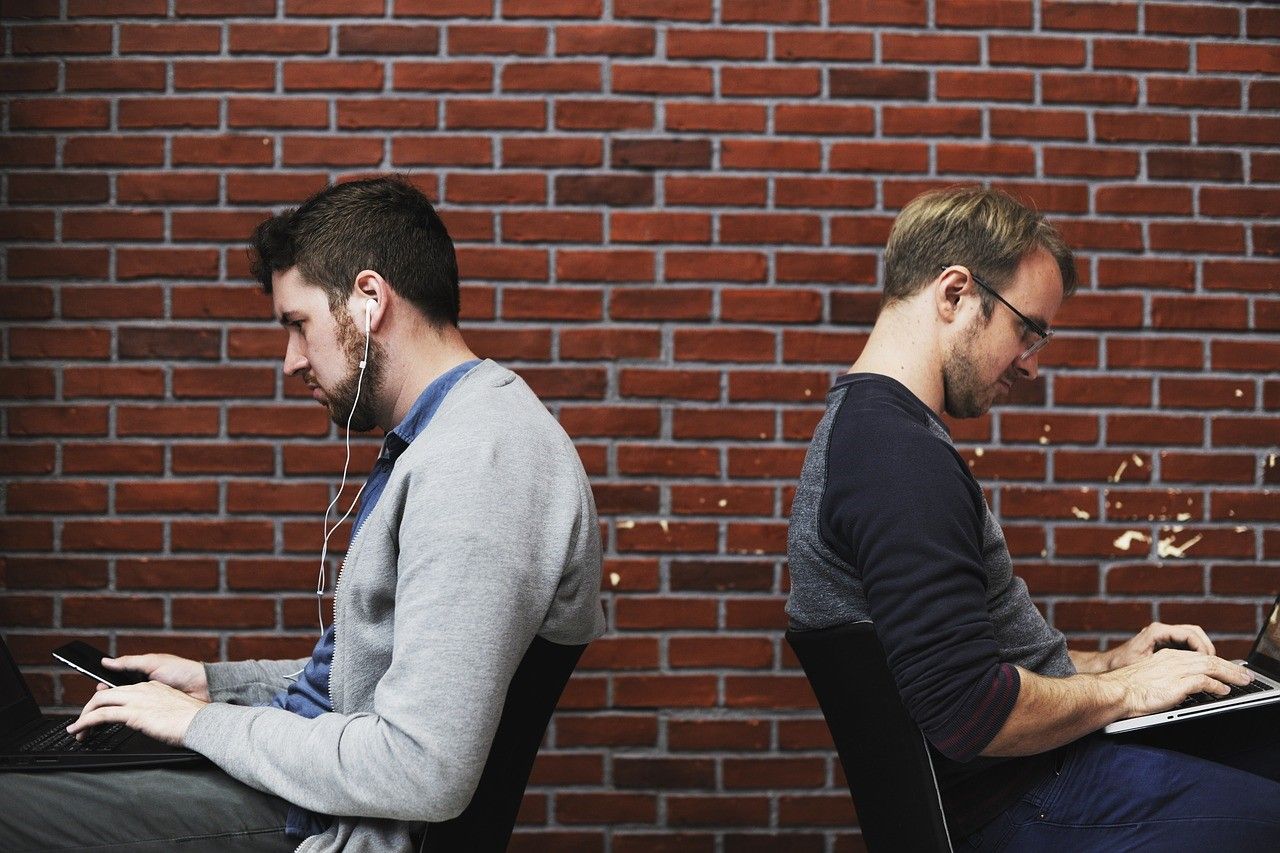 Micah Trostle from trekbible.com shared his list of the top 4 coworking spaces in Estonia for Digital Nomads.
Do you get lonely at work? Are you on a tight budget? Are you tired of tedious responsibilities? Are you always looking for more collaborative opportunities as a digital nomad? Lucky for you, Estonia has quite a few shared workspaces that would be worth your while.
One of the biggest advantages of being a digital nomad is that you get to choose your work environment. We've all seen pictures of those who sit in their homes or coffee shops at night, sipping lattes, working behind the screens of their glowing Apples. In reality, this work lifestyle can prove to be frustrating and presents many challenges. However, some individuals have very high levels of self-discipline and tend to be very productive at home. So, if that's you, there's nothing wrong with continuing to work in the place that makes you happy. On the other hand, why not give a shared workspace a try?
These have become a huge trend in the last 10 years for not only emerging entrepreneurs, but creative professionals and working millennials as well. They are buildings in which individuals from various companies can work in one location. Usually, you pay a monthly membership fee that gives you access to the building, parking, etc. Inside contains an assortment of various styles of workspaces, such as desks, couches, and so on. Working in these shared spaces is excellent because it's not only significantly less expensive than renting out your own office, but being in this community allows you to collaborate with other like-minded professionals. The big difference? No angry boss, nobody working on the same project, and no time obligations. Here are the top 4 in Estonia that could be the next big step in the direction of your new work-life.
1. Spring Hub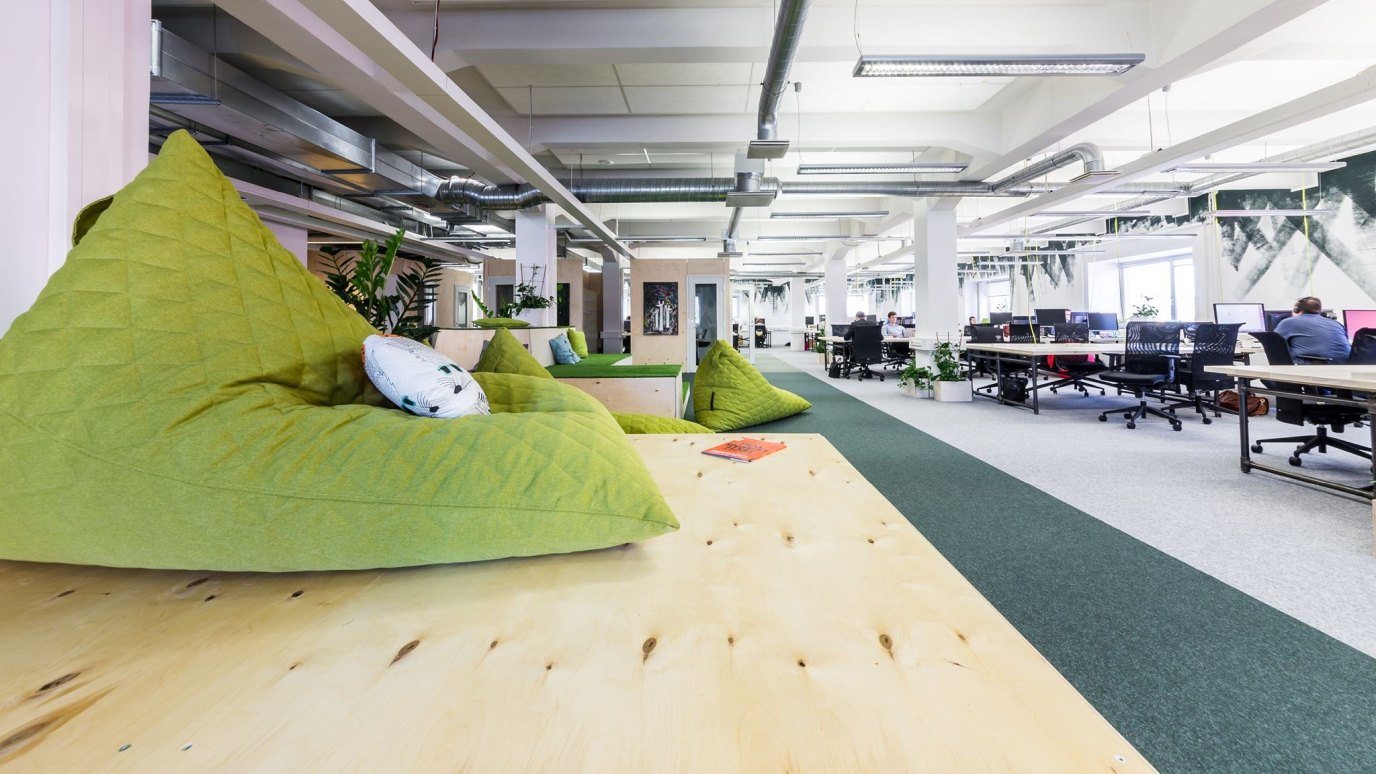 Location: Tallinn
Cost: €15 daily | €150–200 monthly
This popular shared workspace is filled with entrepreneurs who yearn to "spring" forward. Catering to freelancers, digital nomads, and e-residents, this ergonomically-themed space has 150 workstations, 7 meeting rooms, 11 phone booths and, high-speed wifi. It also has a cafe-lounge, saunas, showers, workshops, and even a parking lot with a smart bike parking system. Many individuals who started out at Spring Hub have created thriving, successful businesses and now partner with world renowned companies such as Canon Imaging and Cisco Solutions. The cheapest membership will cost you 15 euros a day, with flexible seating, while a premium/all-inclusive membership with a set desk is 150–200 euros monthly. In our opinion, both are worth the cost.
2. Technopolis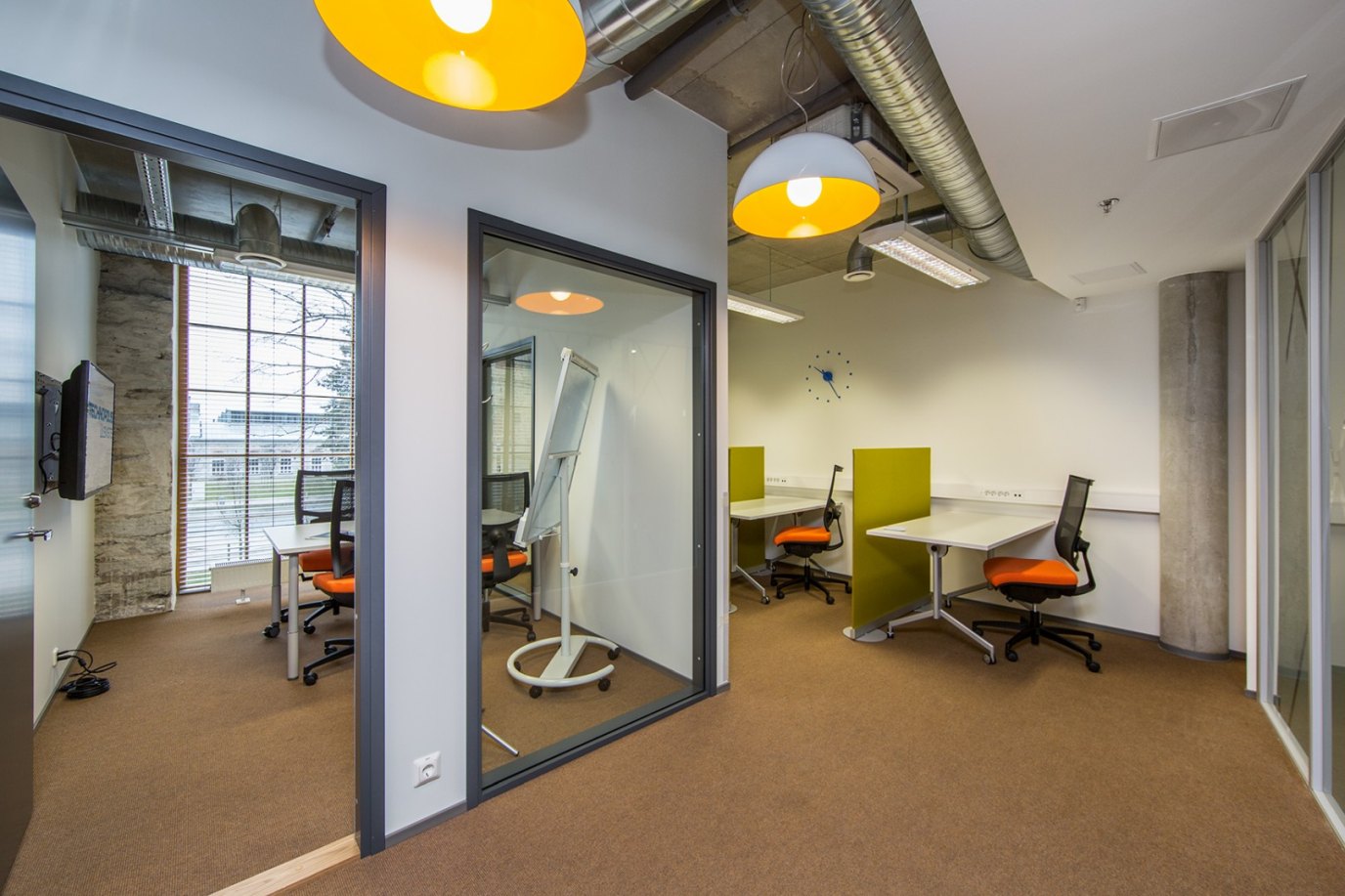 Location: Tallinn
Cost: €70 daily | €600 + VAT monthly
For the late-night workers and those with higher budgets, check out this new take on a shared workspace. Also located in Tallinn in the Bernhard Schmidt office building, Technopolis is not your average workspace. Styled as an "Office-Hotel," the goal was to create a rentable office hotel room that allows for an intense work session but can also be transformed into a non-work area in a heartbeat. It offers a kitchen, shower rooms, a common lounge area, a state-of-the-art conference room, and even a bed for quick power naps. One day in Technopolis costs 70 euros, and one month, 600 euros + VAT. Suited for the business people who are constantly traveling, this one would be less recommended for the start-up or freelancer on a budget. Check them out here.
3. The Widget Factory (Aparaaditehas)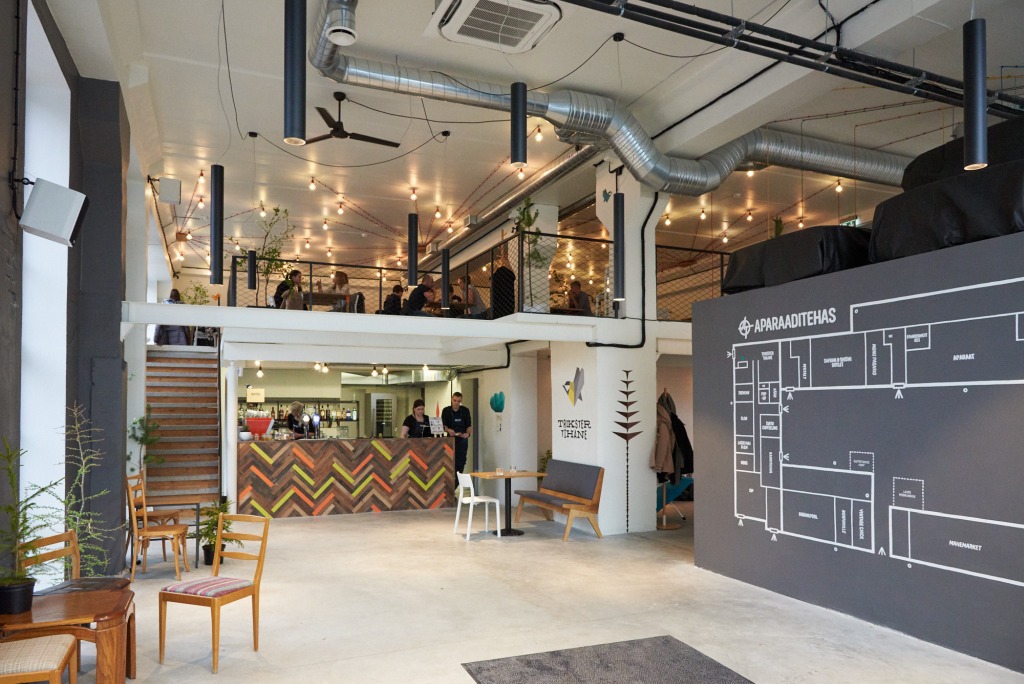 Location: Tartu
Cost: €15 daily | €150–200 monthly
The history junkies, hipsters, and trend seekers will want to check out this new space in which submarine parts were crafted five decades ago. Now a hub of artist studios, design shops, galleries, restaurants, and even a museum, this place is booming with creative individuals with heads full of ideas. As the most quickly developing shared workspace in Estonia, you might want to consider stopping by as things are bound to change in the next year or so. Hosting various types of creatives, the factory is always looking for tenants who are passionate about their goals and dreams. If your dream space is being in constant community with those who think big, or even just have the desire to work in a high-paced environment, this is the one for you. Check out this amazing space here.
4. sTARTUp HUB Coworking Space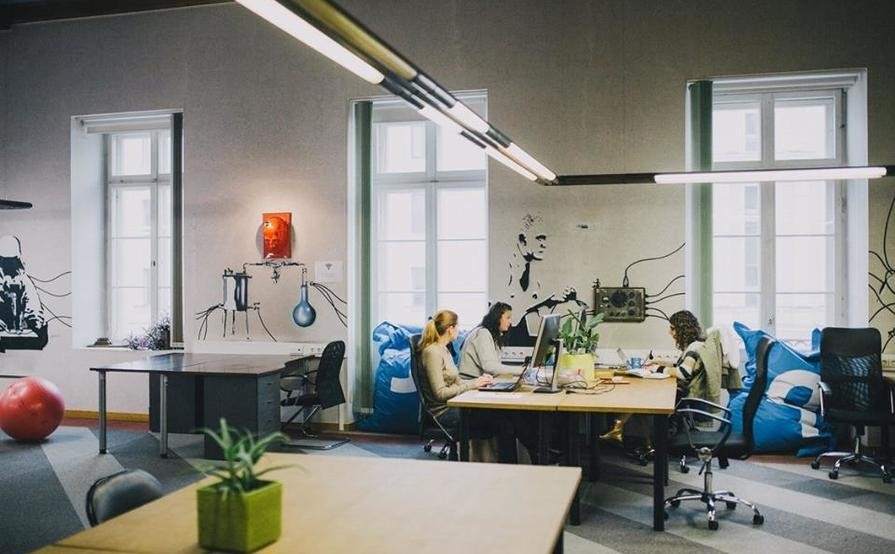 Location: Tartu
Cost: €60 monthly for basic | €120 monthly for premium
Desire to venture to a neoclassical, old-town city? Check out sTARTUp HUB located in the heart of Tartu in eastern Estonia. A popular choice for the tech savvy, this shared workspace is home not only Estonian startups, but international workers as well. Plus, it doesn't just serve as an office, but also as a place for businesses to host events. It's the perfect place to network and collaborate with others. Full access will cost you about 120 euros a month, but this includes your own desk and storage. For those on a tighter budget, you can opt for no private desk and settle for the daily limited hours (9:30 AM-6:00PM) for only 60 euros. Both include lounges and shared desks, printers, scanners, a kitchen, as well as ping-pong, foosball, and pool tables. This shared workspace might give you the biggest bang for your buck. To inquire, send the folks at sTARTUp HUB and email at : tartu@garage48.org
Next time you're looking for a new place to get your work done, give one of these top shared workspaces a try. We guarantee you'll find your match in one of them!