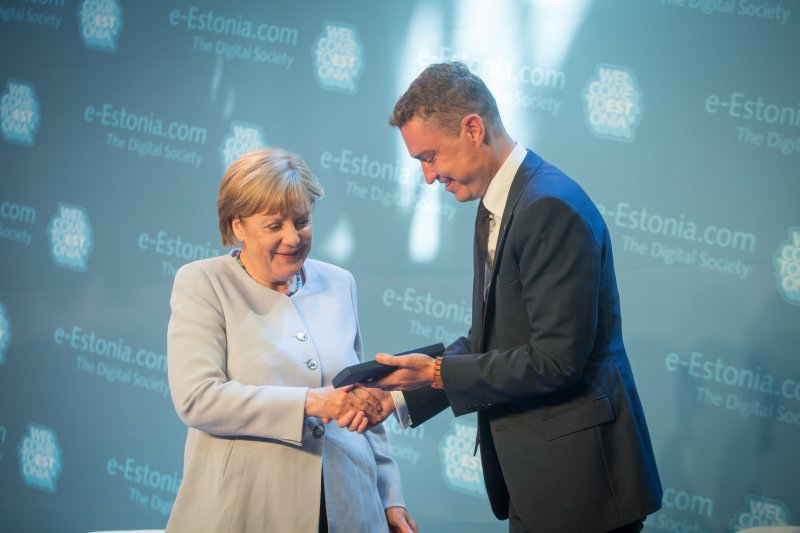 Estonian e-Residency enables anyone to manage their finances and businesses inside the EU from anywhere in the world.
This is possible because Estonia has an advanced digital infrastructure, as well as smart ID cards that provide a secure digital signature.
Who were the first Estonian e-residents?
Many of the early adopters didn't necessarily want to start a business.
They included 'Estophiles' — people with a connection to the country who wanted to be part of its bold experiment — and journalists who wanted to write about the concept, like BBC Technology Correspondent Rory Cellan-Jones and Wired's Ben Hammersley.
But beyond these groups, the number of Estonian e-residents continues to rise every day.
So who are the people using e-Residency for the purpose it was designed?
The latest stats show that e-Residency is increasingly popular with entrepreneurs.
They're attracted by the ease of doing business, access to the EU single market, and the lower cost of business administration. It's also increasingly attractive in the UK as a way to beat Brexit.
The number of digital nomads and expats — freelancers, contractors and others running location independent companies — also stands out. They make up an incredible 41% of Estonia's e-Residents.
Out of more than 13,000 e-Residents, we've picked out some of the most notable names who can claim to be among the first.
1. Edward Lucas, Senior Editor of The Economist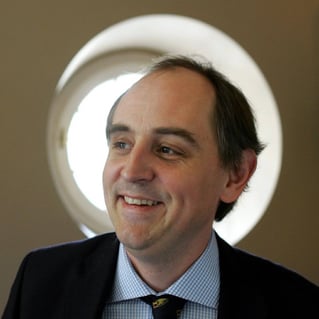 We must start with British journalist Edward Lucas, because his card actually has number 1 on it. Lucas became the world's first e-Resident in 2014 when the President of Estonia handed over his card in a special ceremony.
This was appropriate considering The Economist have long been a fans of Estonia. They've written extensively over the years about its bold experiment to build a digital society that encourages entrepreneurship.
They wrote about Baltic Green Shoots in early 2012 after noticing that Estonians were now starting businesses at the fastest rate in the industrialised world. They noted that the reason was Estonia's low taxes, clean government, high internet penetration and high technical education. They also pointed to the influence of Skype, as well as the country's small domestic market that "forces entrepreneurs to think globally from the start".
A year later they asked, "how did Estonia become a leader in technology?" and pointed out some of the remarkable things that Estonians can do with their ID cards. Their interest rose even further the following year in 2014 when the plans were unveiled to open Estonia's digital society to non-residents and create e-Residency. They wrote at the time:
"Starting later this year, it will issue ID cards to non-resident "satellite Estonians", thereby creating a global, government-standard digital identity."
"…Estonia aims to do for identity what American Express cards did for international travel in the 1960s: to simplify life."
As planned, the Estonian government did issue its first ID card by the end of the year and decided that The Economist's Senior Editor, Edward Lucas, should receive card number 1. A year later, Edward Lucas explained why he is still very excited by his Estonian e-Residency:
"Estonia's approach is gaining plaudits around the world. The system of e-government is low-cost (Estonia does not go for the huge big-ticket IT projects beloved of many rich-country governments). It works (with 15 years proven achievement). It is scalable (you can run small things or big things). It is open (even I, as a foreigner, can use it). It is innovative (new things are happening all the time). It is user-friendly. It is transparent. It is exciting."
2. Shinzo Abe, Prime Minister of Japan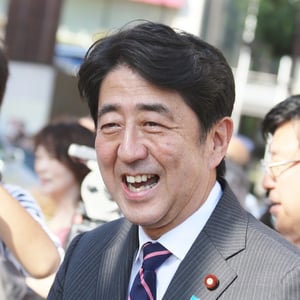 Governments around the world are watching Estonia's digital development with keen interest. None more so than Japan.
Their government is planning its own ID card system and Estonian expertise is already being used to develop it. To celebrate the continued
co-operation between the two countries, Estonia's Ministry of Economic Affairs decided to present Japanese Prime Minister Shinzo Abe with his very own Estonian ID card.
Abe accepted and became one of the world's highest ranking e-residents.
3. Tim Draper, venture capitalist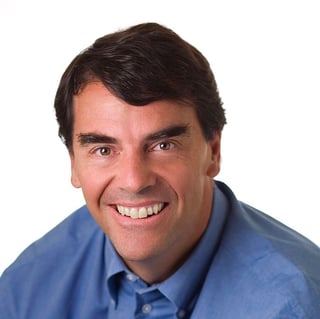 Tim Draper was one of the first Americans to become an Estonian e-Resident in December 2014, shortly after the scheme started.
It may come as little surprise that he is enthusiastic about e-Residency, as Draper is already well known as a supporter and investor in the digital currency, Bitcoin. In the same year he collected his e-Residency, Draper also made headlines for winning a US government auction to buy up almost 30,000 seized Bitcoins. More recently, Draper has led a global team of investors to finance Factom, a new blockchain technology company.
Draper received e-Residency alongside his business partner Steve Jürvetson. They both manage US venture capital firm Draper Fisher Jurvetson (DFJ), which has also made significant investments in Estonia.
4. Peter Kentie, Dutch marketing expert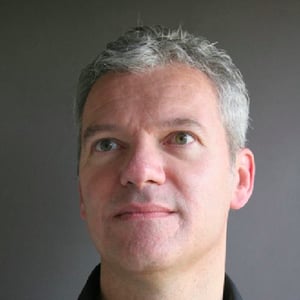 Peter Kentie is the Managing Director of Eindhoven365, a marketing agency based in the Netherlands. They're responsible for both branding and marketing Eindhoven as a destination.
Fortunately for Estonia, Kentie fell in love with the country during a visit and decided to become an e-resident before then donating his skills to suggest new nation branding ideas. His new concept is Just Estonishing, which is based on the idea that 'Est' is a state of mind. He told Estonian World: "Estonia offers a state of mind, a philosophy that any country, region or city state can follow. e-Estonia truly inspires the world. It's a unique way of thinking and acting in this modern digital age, being the 'est'."
Once you become an e-resident, you won't need to visit Estonia, but you'll always be welcome. And if you do visit, you'll see plenty of people and businesses who have now proudly adopted Kentie's -est concept into their own branding and fashion.
Good work, Peter Kentie!
5. Angela Merkel, Chancellor of Germany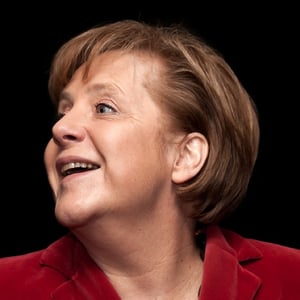 Japan isn't the only country that's keen to follow in Estonia's digital footsteps.
The Estonian Prime Minister visited Berlin in early 2016 to present the country's digital expertise to a meeting of the German government. In the summer, German Chancellor Angela Merkel made a reciprocal visit to Tallinn and learnt more about Estonia's digital society. She even delivered an ambitious speech titled "Estonia — a pioneer in digital technology — and Germany — a global industrial power — shaping the future of Europe together".
During the visit, Merkel accepted her own Estonian e-Residency card. The world's number 1 most powerful woman is now also Estonia's number 11,867 e-Resident.
6. Guy Kawasaki, US venture capitalist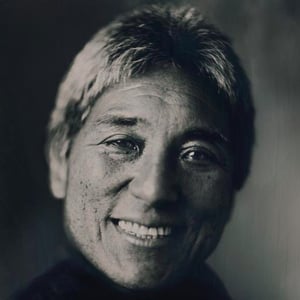 Guy Kawasaki is evangelical about new technology.
In fact, Kawasaki invented the concept of 'evangelism marketing'. It's based on the idea that companies can develop such a strong connection with their customers that they actively promote their products to others. That makes sense when you realise which company Kawasaki was marketing at the time he came up with this — Apple.
Kawasaki is now a big name across Silicon Valley and beyond. He's highly regarded as a venture capitalist, an entrepreneur, an author, a speaker… and also now 'Chief Evangelist' for Canva. If you haven't discovered Canva yet, then you should definitely check out how useful it is for creating digital graphics to be used on social media and more. As you can see, Kawasaki's evangelism is definitely working.
Given his keen eye for new ideas, Kawasaki took the opportunity to apply for e-Residency of Estonia while attending the Nordic Business Forum in 2015.
7. Trevor Noah, Host of The Daily Show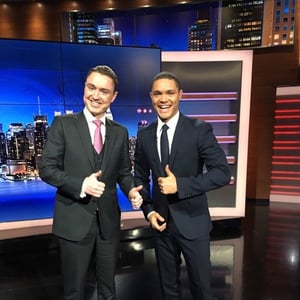 Estonian Prime Minister Taavi Rõivas appeared as a guest on the Daily Show — one of the world's most watched TV programmes — in March 2016 to discuss the country's digital progress.
Host Trevor Noah was incredibly impressed and the Prime Minister used the opportunity to ensure he had his own Estonian ID card. The interview lit up social media with some Americans expressing their admiration for how much easier it is to do business in Estonia.
Trevor Noah ended the interview by telling his audience that "we've got to go to Estonia, people." You can watch the full interview here.
8. Jean-Jacques Dordain, former Director General of the European Space Agency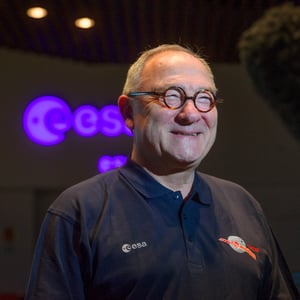 Jean-Jacques Dordain was head of the European Space Agency (ESA) between 2003 and 2015. This period included the hugely successful Rosetta mission, which captivated the world when it intercepted comet 67P and sent a lander named Philae to its surface.
One of his final tasks was to sign an agreement on Estonia's accession to the ESA Convention, in which he was also presented with Estonian e-Residency.
The flag of Estonia is now flying high at the European Space Agency and Estonians will now contribute to the exploration of space, further cementing Estonia's successful integration into Europe.
9. Prince Andrew, The Duke of York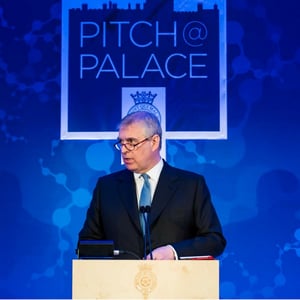 Prince Andrew is the youngest child of the UK's Queen Elizabeth II and is now sixth in line to the throne.
He was the headline speaker in 2016 at Estonia's annual technology conference called Latitude59, which attracts start-ups and investors from across Europe, Silicon Valley and beyond. Prince Andrew's own organisation, Pitch@Palace, was also taking part to select entrepreneurs that can be connected to investors and mentors.
Prince Andrew was presented with his e-Residency on stage at the start of the event, although joked in his speech that he can't be more flexible with his actual residency due to his job.
10. Ben Horowitz, US venture capitalist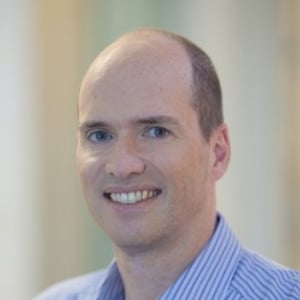 Ben Horowitz is the cofounder of Andreessen Horowitz, a venture capital firm that has backed successful Estonian startups including TransferWise and Teleport.
When the scheme was first announced, one of the most excited people was Sten Tamkivi, the former General Manager of Skype who cofounded Teleport and also works as entrepreneur-in-residence at Andreessen Horowitz. He said at the time:
"I sent a description of the plan to some well-known investors in Silicon Valley..
"The first reaction I got from one legendary investor was just one line — 'This is so freaking huge man, it's insane'."
Of course, we don't know which investor Tamkivi was quoting, but it's not surprising that Ben Horowitz soon decided to become an e-resident himself.
Watch Ben Horowitz chat with the Teleport team here on a recent visit to Tallinn about his thoughts on startups, investing and how to adapt to a changing world.
What other notable e-residents do you know? Let us know in the comments.
e-Residency